While summer is the prime season for hiking, dedicated hikers know that with a bit of preparation and research, you can hike all winter long. Sometimes you just want a bit of nature time in the winter, and quick hike or nature walk is way easier than gearing up for snowshoeing. (Although if you want to do that, I've got some great snowshoeing guides for you). It can be tough to figure out where to hike in the winter though, since the mountains are blanketed in snow. But no worries, I've done all the research for you. I've put together the an absolutely enormous list of snow-free hikes in Vancouver for you. These are trails that you can hike year round… and there's over 100 of them! I've got snow-free hikes for every part of the Lower Mainland from West Vancouver out to Hope. I even stretched up to Squamish and over to Bowen Island to give you even more options.
But First, Be Prepared
Winter hiking requires more preparation than summer hiking: the weather is cold, the trails are often in poor condition and there are less people on the trails to help you if you get into trouble. Make sure you leave a trip plan with a friend or family member before you go. Always bring the 10 essentials and check out my tips for winter hiking to make sure you keep warm and stay safe. Some of these trails might get a dusting of snow a few times of year (especially if it snows down at sea level), but none of them will get enough snow to require snowshoes. They can still be icy though, so microspikes are a idea. Check trail conditions ahead of time so you know what to expect. I've got a great list of Vancouver-area resources for finding trail conditions info. These trails are located in sensitive wilderness areas. Learn how to Leave No Trace before you go to keep the wilderness wild.
Snow-Free Hikes in Vancouver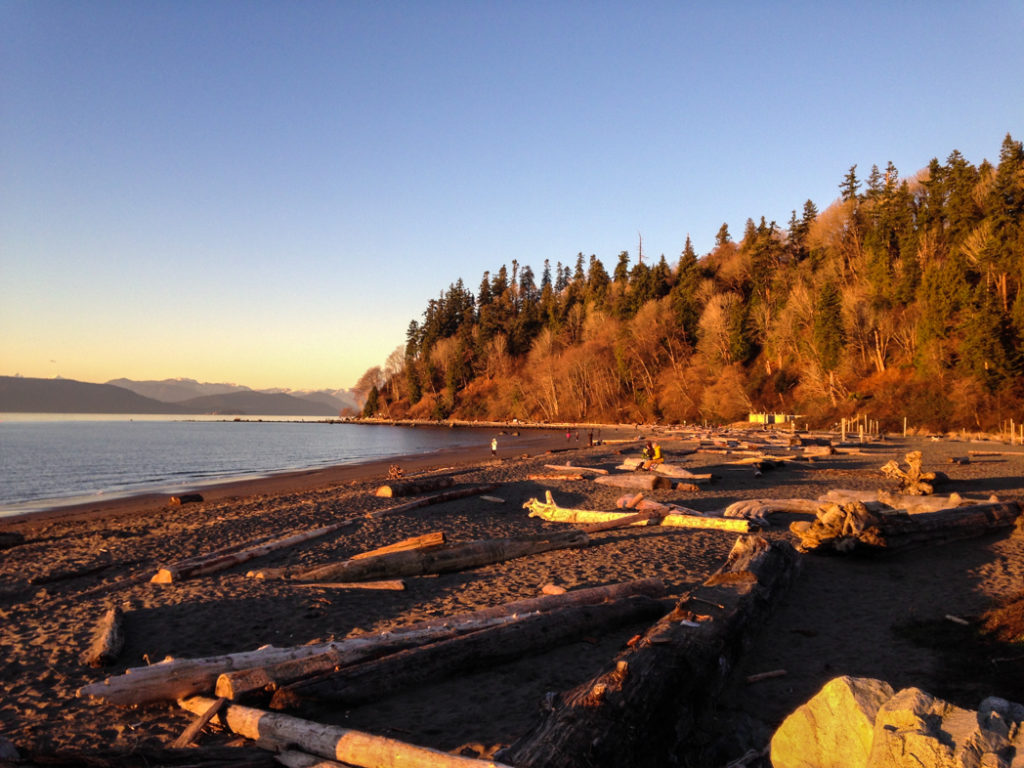 1. Stanley Park: This is one of the best short and easy hikes in Vancouver.
3. Point Grey Foreshore Trail (This trail passes through Wreck Beach, a nudist beach. While there are far fewer nude sunbathers in the winter than the summer, be prepared to see naked people any day of the year.)
Snow-Free Hikes in North Vancouver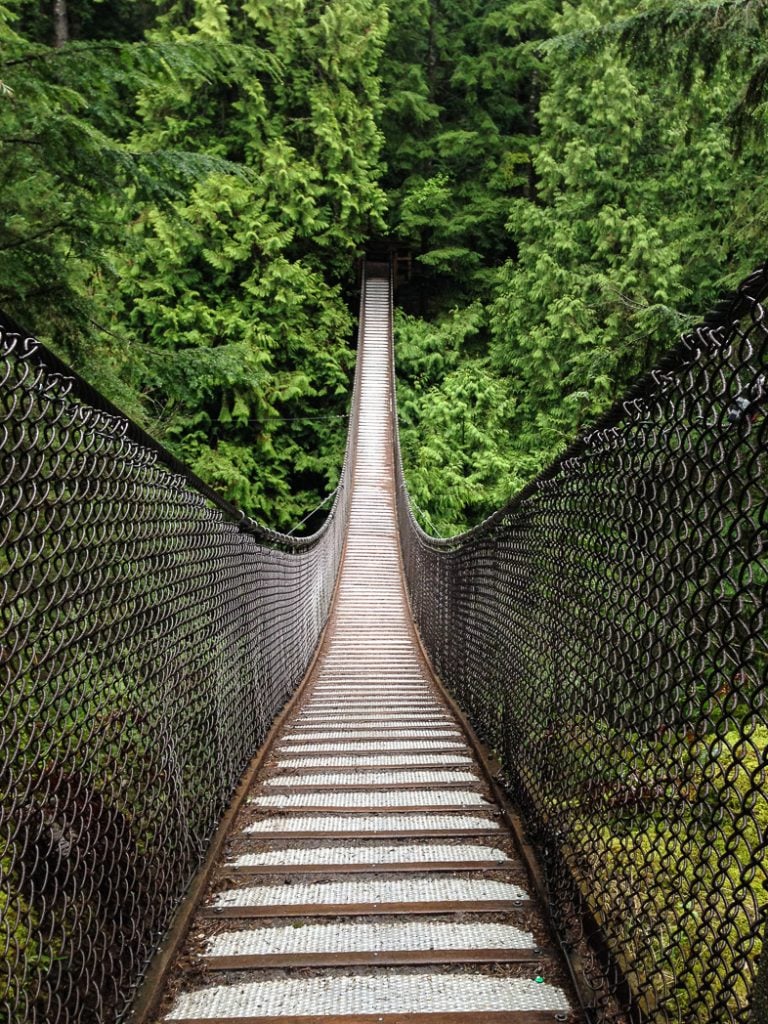 Deep Cove
4. Quarry Rock: This is a great hike to do in the winter. In the summer the trail is REALLY busy since Quarry Rock is pretty Instagram-famous. Note: Quarry Rock is currently closed due to the pandemic.
5. Baden Powell Deep Cove to Lynn Valley
Lower Seymour Conservation Reserve
6. Seymour Valley Trailway: Consider taking a side trip onto the Figure 8 mountain bike trail to walk through a huge hollowed out cedar tree. It's one of Vancouver's most unusual hikes.
7. Rice Lake
8. Fisherman's Trail: Watch for the hidden tunnel part way along.
9. Homestead/Twin Bridges Loop
Dollarton Highway
10. Maplewood Flats
Lynn Valley
11. Lynn Canyon Suspension Bridge/Twin Falls: This is a great Vancouver area hike for beginners or tourists, plus it's on the list of Vancouver's top 10 most Instagrammed hikes. Note: The Lynn Canyon Suspension Bridge is currently closed due to the pandemic.
12. Baden Powell Lynn Valley to Grouse
13. Kennedy Falls and the Big Cedar
Lynn Headwaters Regional Park
14. Lynn Loop/Cedar Mills Trail
15. Varley Trail
Snow-Free Hikes in West Vancouver and Lions Bay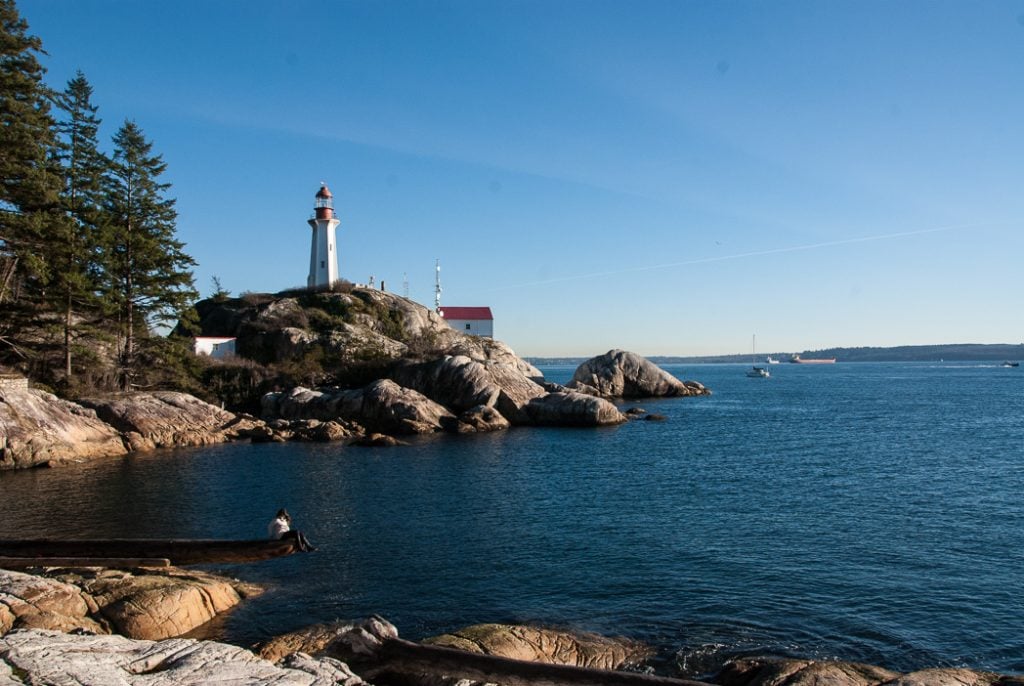 Capilano Valley
16. Capilano Pacific Trail Note: This trail has a significant washout and is currently impassable.
British Properties
18. Brothers Creek Forestry Heritage Walk (The Brothers Creek trail continues further up the mountain, but this loop stays low to avoid the snow.)
19. Lawson Creek Heritage Walk: Make sure you take a moment to enjoy the Hollyburn Fir, a 1000 year old tree.
Horseshoe Bay
20. Cypress Falls
21. Whyte Lake
22. Lighthouse Park: This hike is really scenic, which is why it's on the list of Vancouver's most Instagrammed hikes AND Vancouver best easy hikes.
23. Whytecliffe Park
Lions Bay
24. Lions Bay Loop
Hey! Do you want every single hike on this list in one easy to navigate google map? I made one for you! Sign up to get access to the Snow-Free Hikes in Vancouver Map, downloadable PDF trail guides and more exclusive subscriber content!
Snow-Free Hikes on Bowen Island and the Sunshine Coast
25. Mount Gardner (The summit of Mount Gardner is at 719m so the top of the trail can sometimes get some light snow.)
26. Dorman Point
27. Killarney Lake
28. Langdale Falls
29. Soames Hill
Snow-Free Hikes in Squamish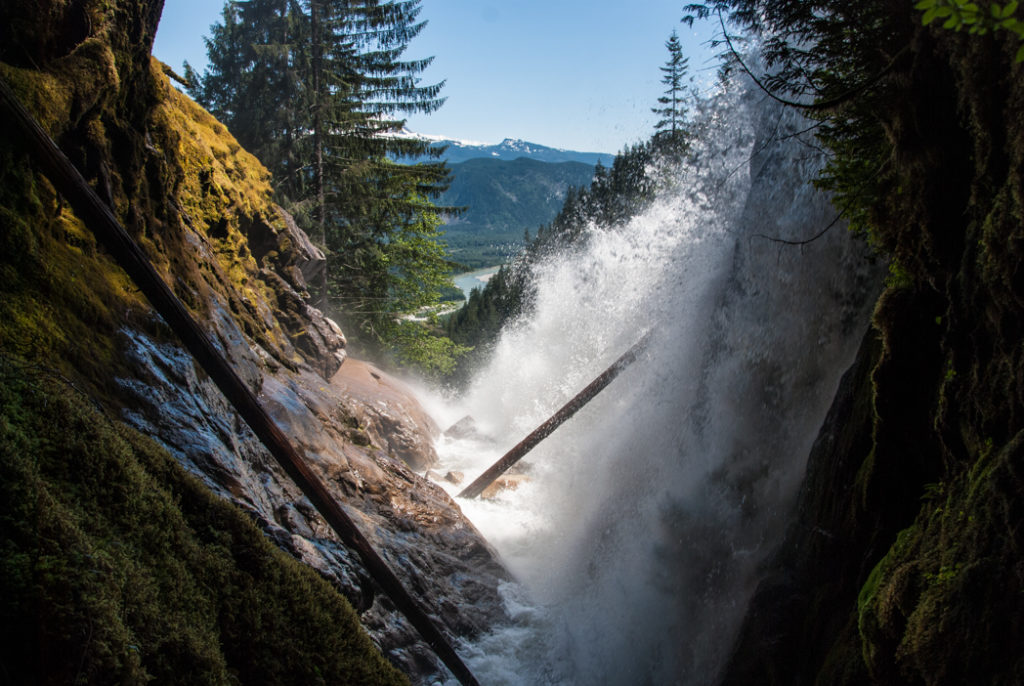 Despite being at sea level, Squamish gets more snow than Vancouver and there may be snow on these trails during sustained cold weather.
33. Shannon Falls
34. Upper Shannon Falls (This trail continues on to the top of the Sea to Sky Gondola via the Sea to Summit Trail. If you climb higher than Upper Shannon Falls you will certainly encounter snow.)
36. Crumpit Woods
37. Estuary Trails
38. Alice Lake
39. Brohm Lake Interpretive Forest
40. Crooked Falls
41. Sea to Sky Trail (Squamish to Cheakamus Canyon section)
Snow-Free Hikes in Burnaby
43. Burnaby Lake
44. Deer Lake
Snow-Free Hikes in the Tri-Cities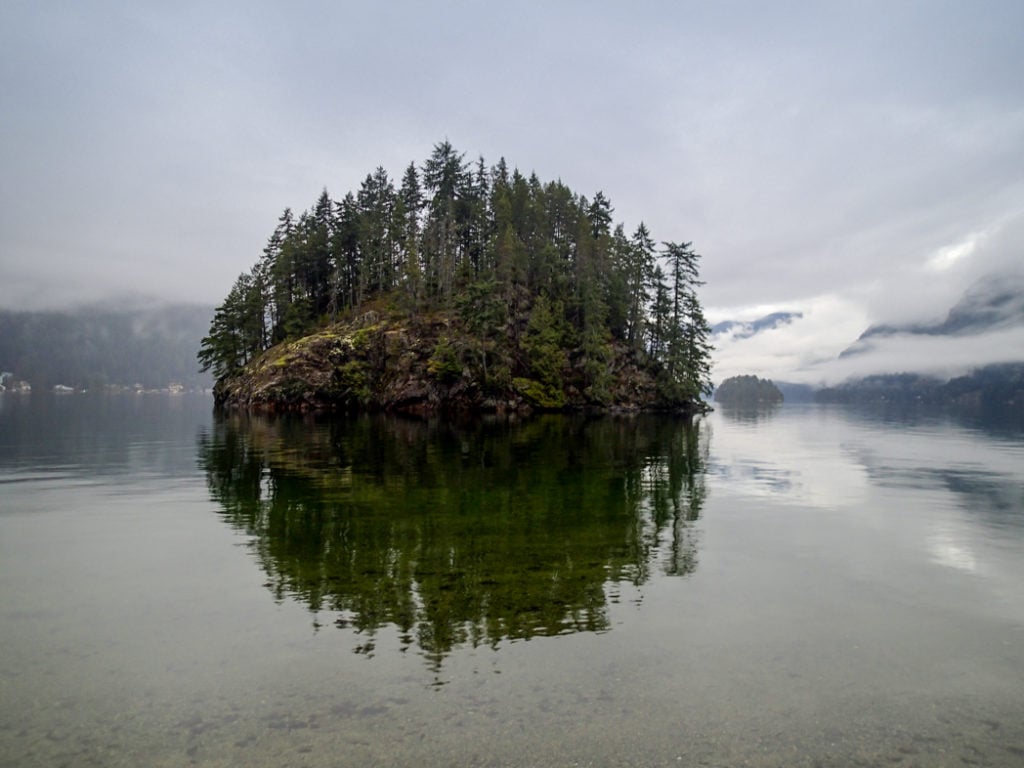 Belcarra Regional Park
45. Jug Island
46. Admiralty Point
47. Bedwell Bay
48. Woodhaven Trail
49. Sasamat Lake
51. Buntzen Ridge
Buntzen Lake
52. Buntzen Lake
53. Lakeview Trail
54. Academy Trail
55. Swan Falls Viewpoint (The trail continues up past the viewpoint to the Falls and to the crest of the ridge, but if you venture further than the viewpoint in the winter, you are likely to encounter snow.)
Port Moody
56. Bert Flinn Park
57. Shoreline Trail
Coquitlam
58. Coquitlam Crunch
59. Mundy Park
60. Crystal Falls Note: This trail is currently closed due to a private property dispute.
61. Woodland Walk/Sawblade Falls
Port Coquitlam
62. Poco Trail
Snow-Free Hikes in Pitt Meadows and Maple Ridge
Pitt Meadows
65. Pitt River Regional Greenway
66. Pitt Lake Dykes
67. Widgeon Falls (This hike starts with a canoe trip. There is a canoe rental place at Grant Narrows, but they may not be open in the winter. Call them at (604) 836-7117 before you go to avoid disappointment.)
Maple Ridge
68. Malcolm Knapp Research Forest
70. Kanaka Creek Riverfront Trails
Golden Ears Provincial Park
Note that the gate at the entrance to Golden Ears Provincial Park is sometimes locked in the winter if it has snowed or the roads are icy. Always check the park website for gate opening info before going.
71. Mike Lake
73. Menzies Trail
74. Lookout Trail
76. Gold Creek Falls
Snow-Free Hikes in Mission and Harrison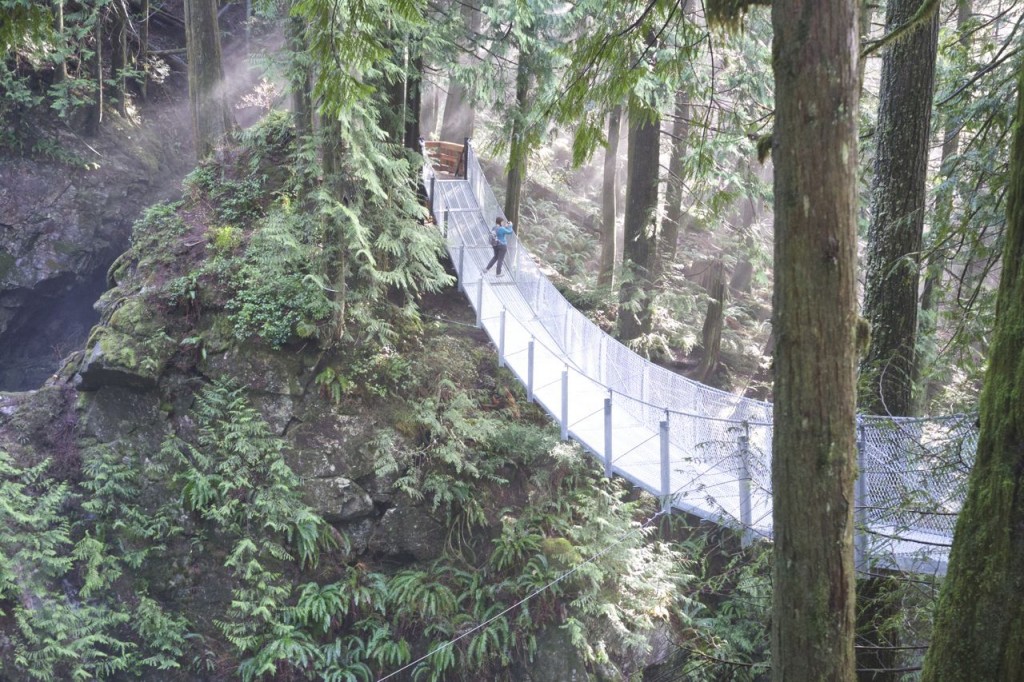 77. Rolley Lake (You'll have to park outside the gate in the winter and walk the access road into the park which adds about 1.5km to the hike.)
78. Hayward Lake and Steelhead Falls
79. Cascade Falls
81. Hicks Lake
Hey! Do you want every single hike on this list in one easy to navigate google map? I made one for you! Sign up to get access to the Snow-Free Hikes in Vancouver Map, downloadable PDF trail guides and more exclusive subscriber content!
Snow-Free Hikes in Richmond and Delta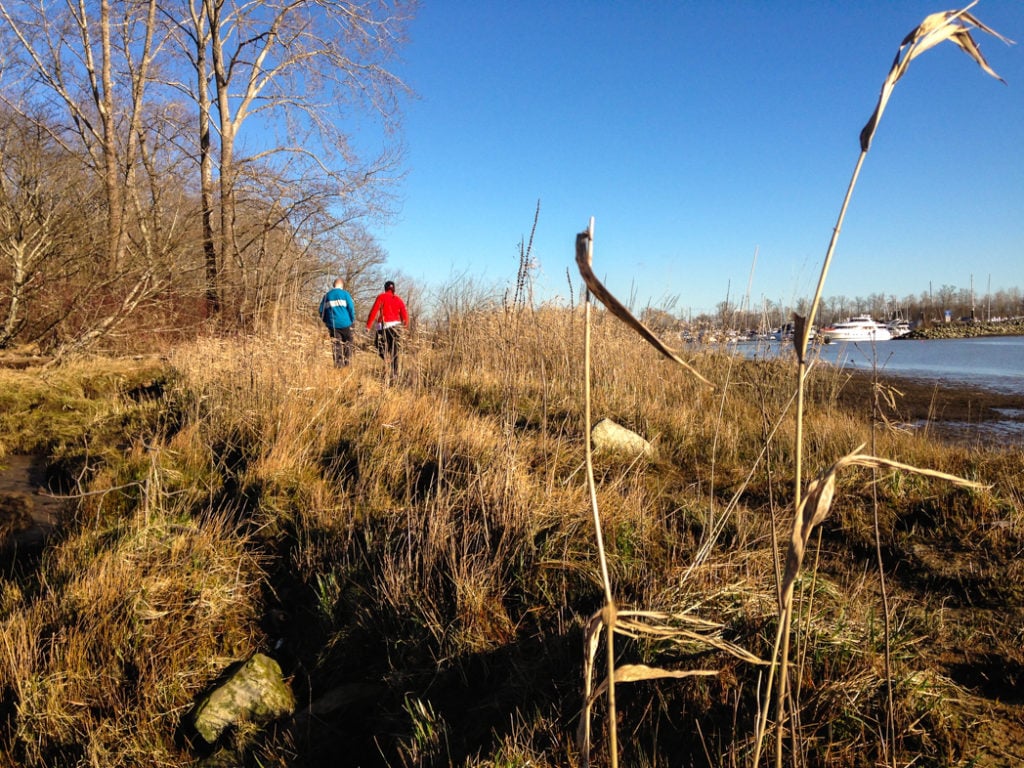 82. Iona Beach
84. Deas Island
86. Burns Bog Delta Nature Reserve
87. Brunswick Point
88. Boundary Bay Regional Park
Snow-Free Hikes in Surrey
89. Green Timbers Urban Forest
91. Sunnyside Acres Urban Forest
92. Serpentine Fen Nature Trail
94. Fleetwood Park
96. Blackie Spit
97. Mud Bay Park
98. Redwood Park
Snow-Free Hikes in Langley
99. Campbell Valley Regional Park
100. Fort to Fort Trail
101. Derby Reach Regional Park
102. Brae Island Regional Park
Snow-Free Hikes in Abbotsford
104. Abby Grind
105. Downes Bowl, Clearbrook Park
106. Matsqui Trail
Snow-Free Hikes in Chilliwack and Hope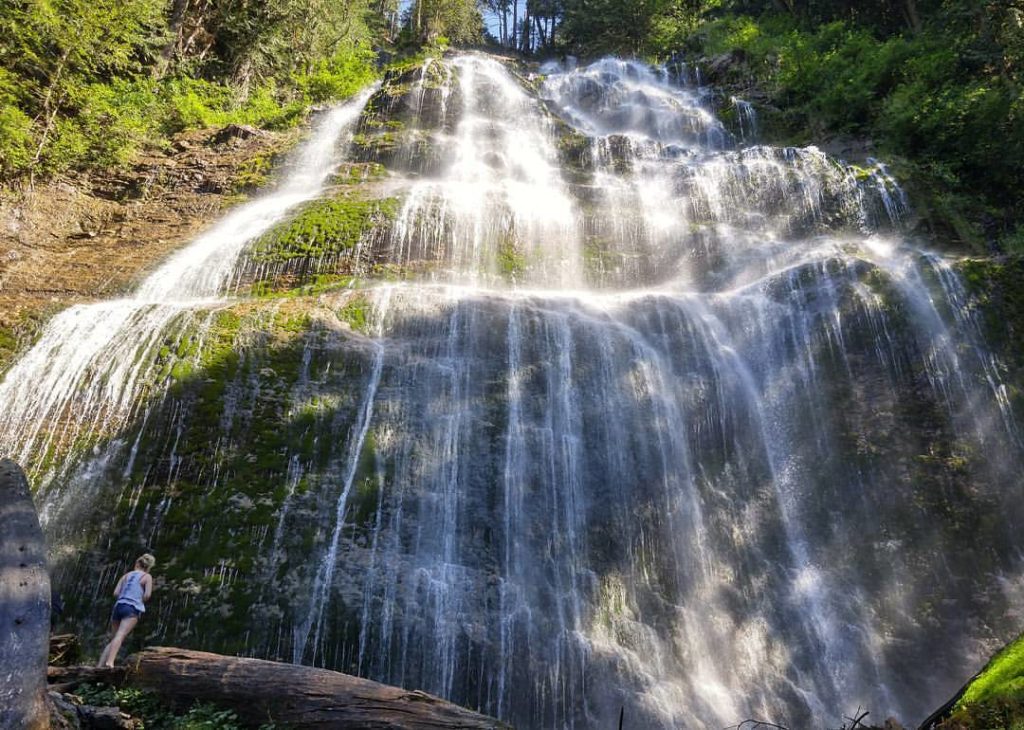 107. Tea Pot Hill, one of the most unique hikes in Vancouver thanks to the literal teapots along the sides of the trail.
108. Seven Sisters Trail
109. Mount Thom
110. Chilliwack Community Forest
111. Cheam Lake Wetlands Regional Park
112. Bridal Veil Falls (The park gate is closed in winter so you'll have to walk in, adding a few extra minutes to your hike.)
113. Flood Falls
How many of these snow-free hikes in Vancouver have you done? Do you have even more to add to my list? Let me know in the comments?
Read Next: