Hi I'm Taryn… and I'm Happiest Outdoors.
So what does that mean… "Happiest Outdoors"?
I feel best when I get outside and move my body. For me, that mostly means hiking and backpacking, but it also means running, biking, paddling, and snowshoeing near my home in Squamish, BC. And I also love exploring new parts of the world. But it can sometimes be as simple as walking around my neighbourhood after dinner.
I spend time outside for lots of different reasons (mental health, exercise, nature is BEAUTIFUL), but the common thread between all of these reasons, is that being outdoors makes me the happiest. (Shocker, given the website name I know!) I'm willing to bet being active outdoors makes you happy too.
But heading outside can be intimidating if it's not something you're familiar with. You might be wondering where to go, what to bring, or if you're going to get eaten by a bear. (I know I was when I was new to hiking!)
When I first started hiking I had a hard time finding info online about the hikes I was interested in or about outdoor gear. I'm an information junkie so I did (and still do) as much obsessive research as possible. I figured that others probably also had trouble finding hiking info. And if I was spending waaay too much time learning, I shouldn't just keep that info to myself – I should start a website. So Happiest Outdoors was born from that passion to know more.
I believe that the outdoors is for everyone. I want to inspire and enable you to get outdoors at home or around the world, no matter if you're a beginner or an experienced hiker. Basically, I want to make sure that you have the info you need to get outside, have an adventure, and also be Happiest Outdoors.
Check out some of my most popular posts to read more:
A Little More About Me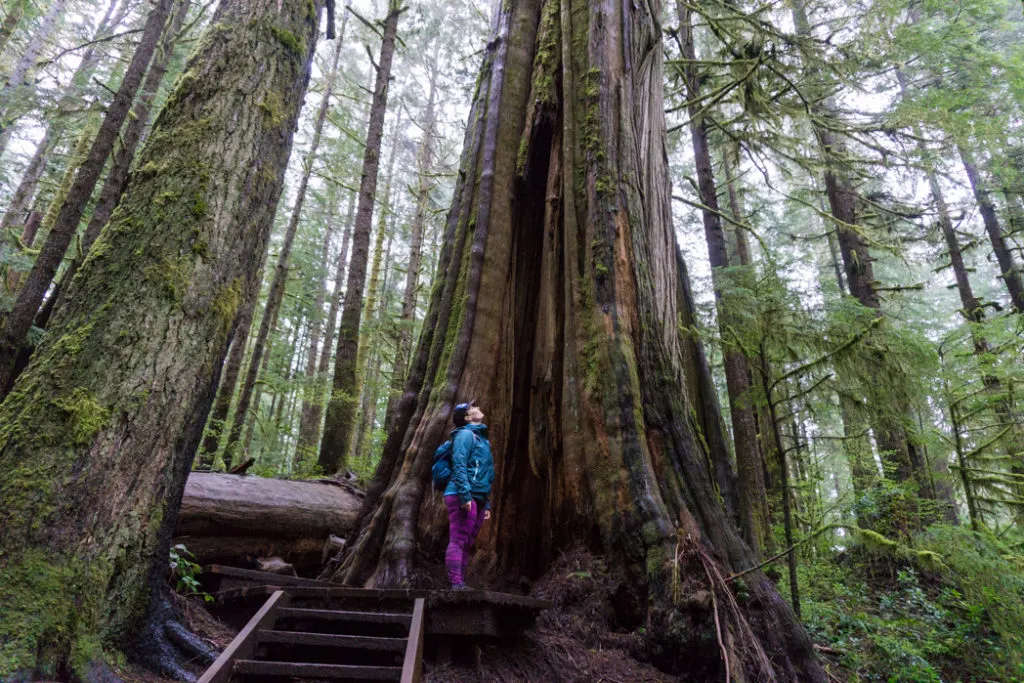 I'm a 30-something hiker, adventure traveller and Leave No Trace Master Educator from Squamish, Canada. In my next life, I'd like to be a marmot. (Wait. Wut? Well it sounds pretty great: live in an alpine meadow, eat flowers, lay in the sun, when winter comes, crawl into a burrow with my family and sleep until its over. What's not to like?)
I grew up in Vancouver's suburbs in a family that was pretty sporty (So. Much. Soccer!) and kinda outdoorsy. We went hiking and camping a few times a year, and I did a little bit of mountain biking with my Dad.
When I was in university I got my first car and suddenly had the freedom to go wherever I wanted. I started going on little local hikes with friends but I quickly realized that hiking as an adult was NOT the same as having my Dad organize my adventures. I had to figure out where to go, what I needed to bring, and carry it all myself. And if I got lost, it was totally my own fault.
But I figured it out… kind of. I bought a guide book and some hiking boots. I learned the hard way to always carry a rain jacket, a water bottle and a first aid kit. After a few years, I got more confident in nature.
And then my new boyfriend invited me to go backpacking with him. I tried to pretend I was an experienced hiker and was totally cool with the idea. Truthfully, I was a bit terrified. I had never slept in a tent that wasn't next to a car. I had never gone more than 48 hours without a shower. I had never carried a backpack big enough to hold all the gear I'd need for days. I had no idea what to wear. I didn't own a sleeping bag. But I was also a bit excited.
Oh and did I mention the destination for this first ever backpacking trip? The world famous (and famously challenging) West Coast Trail. Yup.
To prep for the trip I scoured the internet for information. I read every single WCT trip report I could find. I read gear lists. I scraped together money for new gear and told my grandma I didn't want jewelry as a university graduation gift… I wanted a down sleeping bag. (Thanks Grandma!)
I experienced a lot of imposter syndrome on that trip and was constantly convinced I was "doing it wrong". But the trip ended up being amazing and kind of life changing: It turns out I love backpacking! I definitely did cry a few times (It was hard! My pack was sooo heavy!), but I learned a lot and was hooked for life on both backpacking and researching hiking info. (I was hooked on the boyfriend too – we got married a few years later!)
Over the next few years I went backpacking more and more. (Here's a list of every place I've ever been backpacking if you're weirdly curious.) I started planning backpacking trips for my friends, instead of following along on other people's trips. I learned a ton more about hiking gear and started helping my friends shop for their own gear. I became so gear obsessed that I even got a part-time job during university working at an outdoor store. I took a Leave No Trace trainer course and then a Master Educator course, a wilderness first aid course, a wilderness survival course, and learned to orienteer to improve my map and compass skills.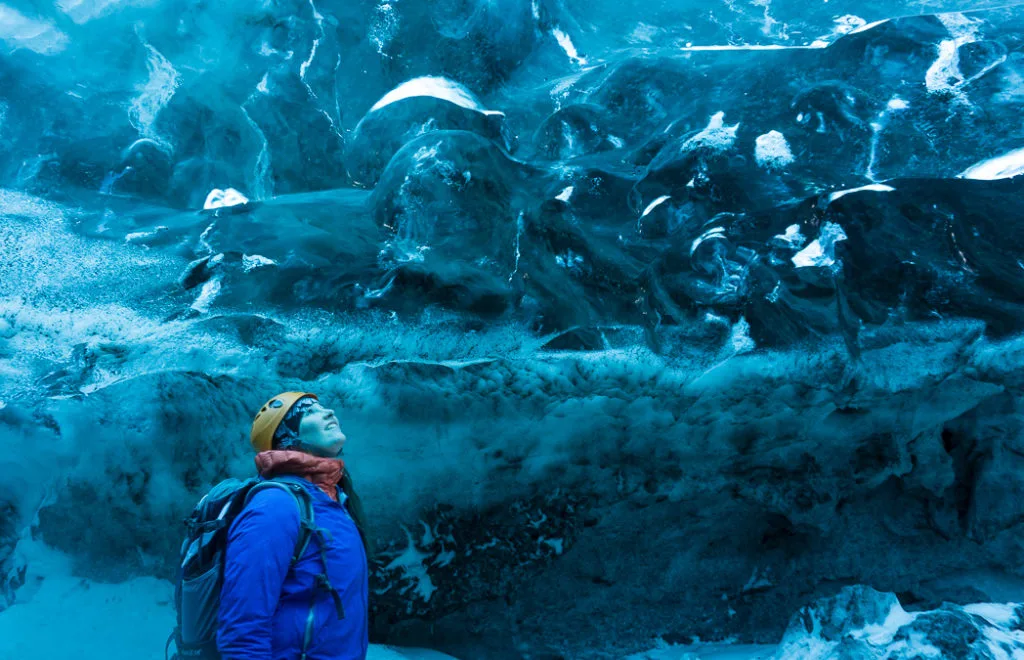 Eventually I started taking trips to more "advanced" backpacking destinations like the Long Range Traverse and the Nootka Trail. And most of my vacations began to be outdoor focused as I travelled to Nepal, Iceland, and Australia.
My day job even started to reflect my outdoors obsession: I ditched the legal career I had trained for and started working as a website writer for a large outdoor retailer. I spent seven years there, researching products, writing product descriptions and helping craft staff training materials. I learned A LOT about the technology behind outdoor gear!
In early 2019, I left that job to strike out on my own. Now I work on this website (and a bunch of other side projects) full-time. (Side note: Let's work together!) In some ways it's a dream job, but it's also lots of work and just a little bit terrifying.
I am also involved in the outdoor community. I'm currently the President of the Friends of Garibaldi Park Society, a trail work and advocacy group that works in my favourite park in the world, Garibaldi Provincial Park. I've been volunteering with Leave No Trace Canada for over a decade, teaching Leave No Trace awareness workshops. Since 2020, I have been a member of their Board of Directors.
In spring 2021, my first book, Backpacking in Southwestern British Columbia was released. It's the essential guide to overnight and long weekend backpacking trips near Vancouver. Click here to learn more about it!
I've got lots more planned for this website, and I can't wait to share it with you. If you want to stay up to date with what I'm doing, follow me on Instagram and Facebook where I often give sneak peaks of my hikes.
Want to get in touch? Email me: taryn[at]happiestoutdoors[dot]ca