There's something special about a cabin in the woods. Or a cabin by the ocean…or a cabin by the lake… or… you get the picture… Cabins are awesome! Renting a cabin is my preferred way to spend a weekend. It's great to chill out in nature and wake up to beautiful views. Thankfully there are tons of amazing cabin rentals near Vancouver.
Here are my favourite cabins for a weekend getaway from Vancouver including in the Sea to Sky area, Sunshine Coast, Gulf Islands, Vancouver Island, Okanagan, and Interior. I've stayed at a few of these and the rest are definitely on my cabin vacation wish list!
Hey there: Some of the links in this post are affiliate links, which means I earn a small commission at no extra cost to you if you make a purchase. Thanks for supporting my website! -Taryn
Vancouver-Area Cabins
You don't have to go far from the city to find adorable cabins near Vancouver. You can stay on the waterfront, in a treehouse, or in a luxury glamping tent. Here are my picks for the best Vancouver cabins.
Seaside Garden Cottage, Indian Arm
Get away from it all at the Seaside Garden Cottage on Indian Arm. It's a short drive from North Vancouver's Deep Cove, but it feels like it's deep in the wilderness. Cozy up around the wood stove, chill out on the private deck, or take the stairs down to the dock. At night, head up into the loft to chill out with some Netflix.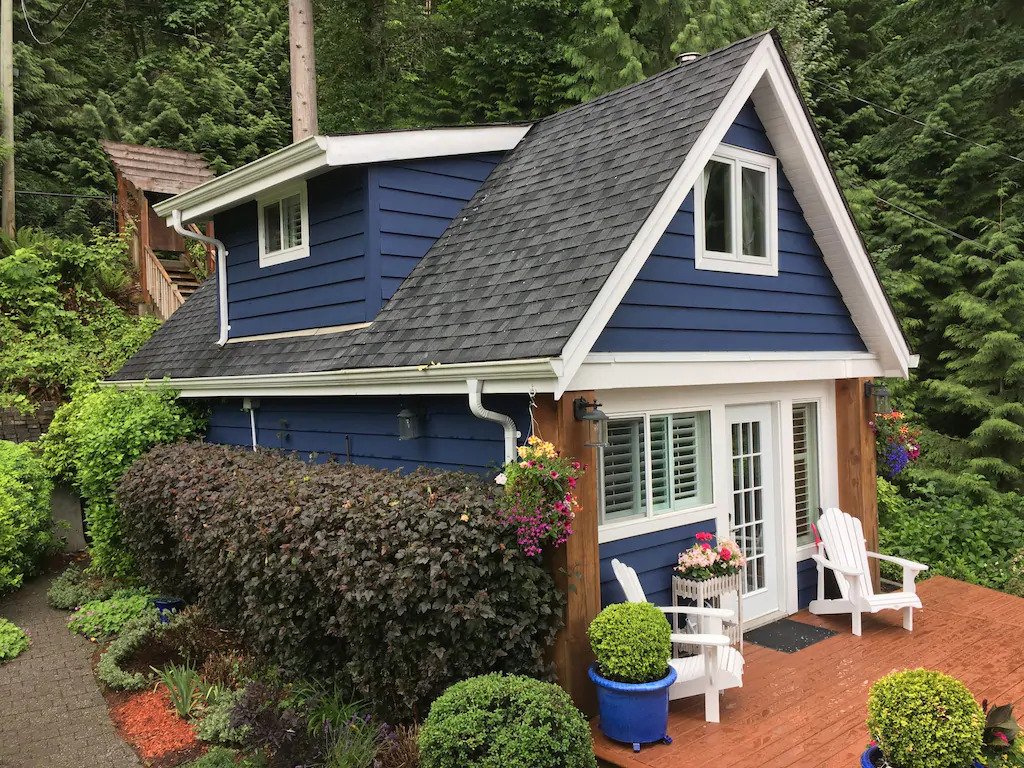 Cultus Lake Waterfront Cabin, Chilliwack
This waterfront cabin on Cultus Lake has an incredible view of the lake and surrounding mountains from two different decks. It's located right on the lake so you can swim from your back door. In the evenings enjoy boardgames around the fireplace.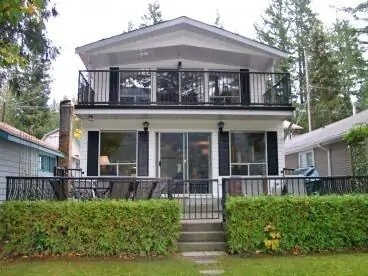 Sea to Sky Cabins
The Sea to Sky corridor is a great place for a weekend getaway. There are lots of cabins in Squamish, Whistler, and Pemberton to choose from. And the drive up there makes a great road trip. (Read my Sea to Sky Highway guide for full details.) Here are my picks for the best Squamish cabins and Pemberton cabins.
Porteau Cove Olympic Cabins, Lions Bay
These adorable log cabins in Porteau Cove were built as a legacy project from the 2010 Olympics. They are located next to the ocean in Porteau Cove Provincial Park. It's a great spot to soak in the ocean views from the beach during the day or star gaze at night.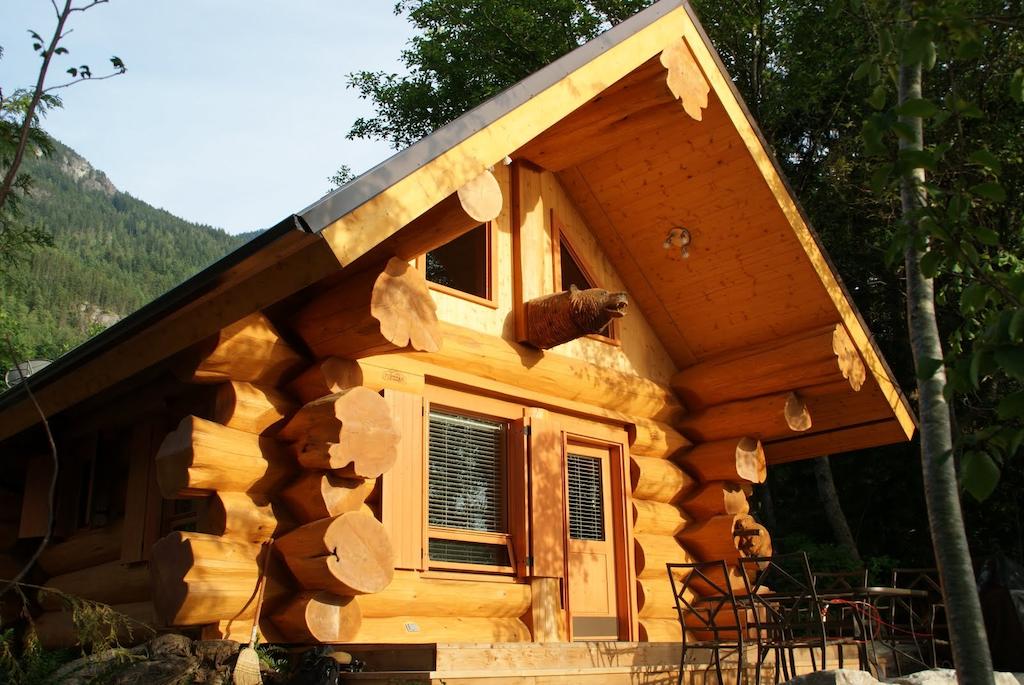 Sunwolf Riverside Cabins, Squamish
These charming cabins in the Brackendale neighbourhood of Squamish are super cozy with fireplaces and the sound of the rushing river right outside your door. They make a great base for hiking adventures in the Sea to Sky region. I spent a weekend here doing just that a few years ago. Bonus: Squamish's best brunch spot, Fergie's is also on site. This is definitely one of my favourite cabins near Vancouver.
Sweetwater Lane Farm Cabin, Pemberton
Get away from it all at this cabin on Sweetwater Lane Farm outside of Pemberton. The property has incredible views, a firepit, and lots of adorable farm animals, but the real standout is the hot tub and super-cute barrel sauna.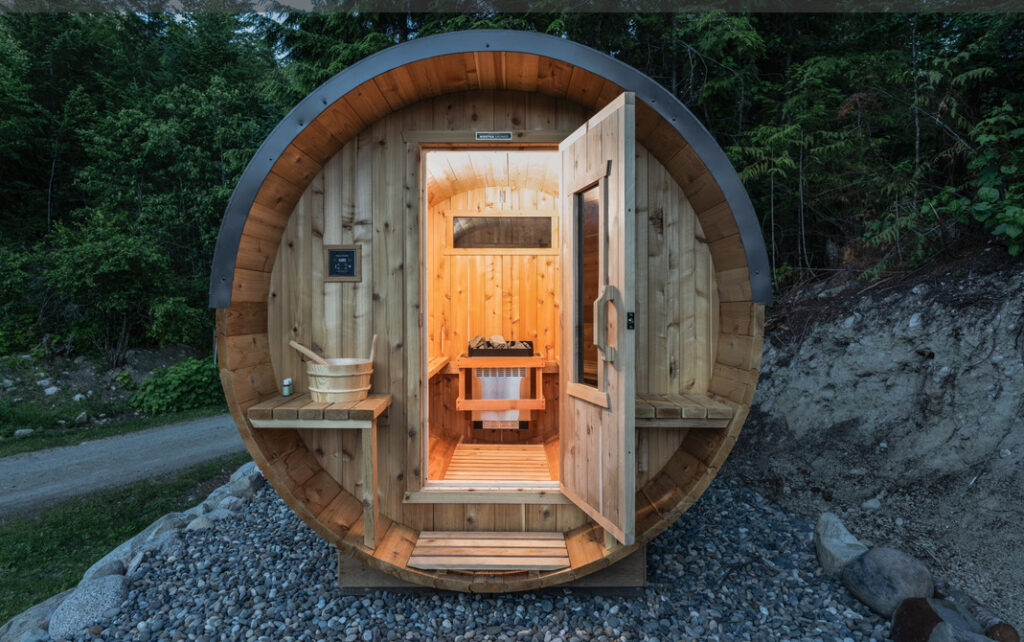 Lakefront Log Cabin, Pemberton
This beautiful log cabin in Pemberton has everything you need for a relaxing weekend in the woods. Cook up a feast in the fully-equipped kitchen or grill on the BBQ. Located on the waterfront of Ivey Lake, you can swim or fish right from your front door.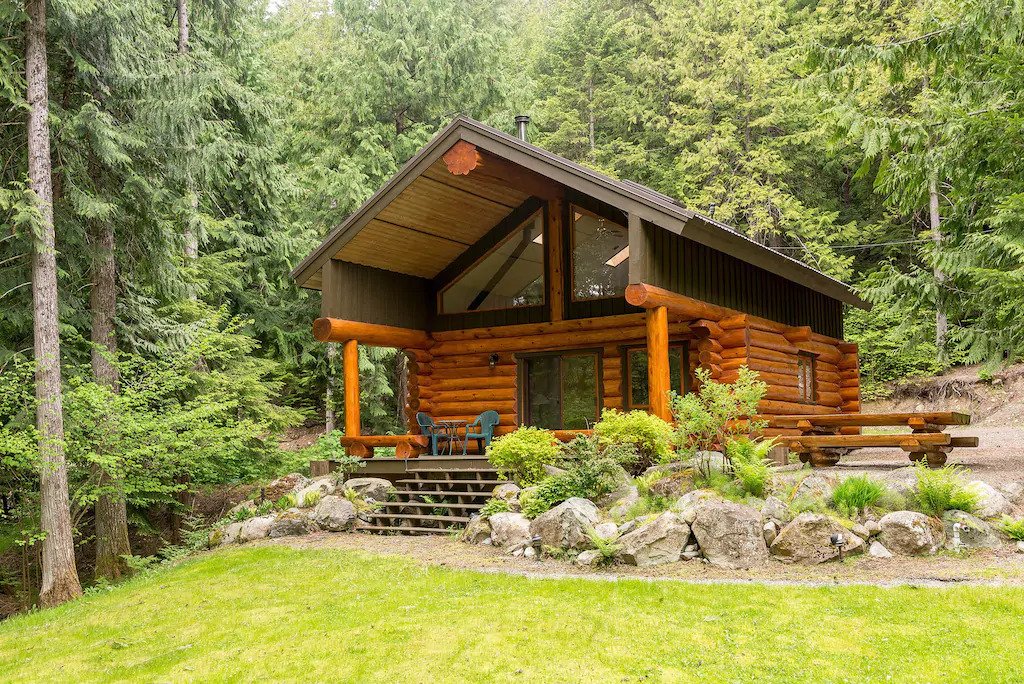 Bowen Island and South Sunshine Coast Cabins
Although it's a short ferry ride away, Bowen Island and the South Sunshine Coast have a completely different feel than the city. With ocean views and a West Coast rainforest setting, staying in a cabin on the Sunshine Coast is the perfect way to spend a chill weekend. (Use my guide to find the best things to do on the Sunshine Coast).
Here are my picks for the best cabins on Bowen Island and in the Sechelt area of the South Sunshine Coast.
Wildwood Cabins, Bowen Island
The gorgeously rustic Wildwood Cabins are nestled into the forest on Bowen Island. Explore the trails or walk 5 minutes to the beach. The cabins are made with reclaimed timber and have a real woodsy feel. There's also a yoga studio onsite and a super-cute wood-fired barrel sauna.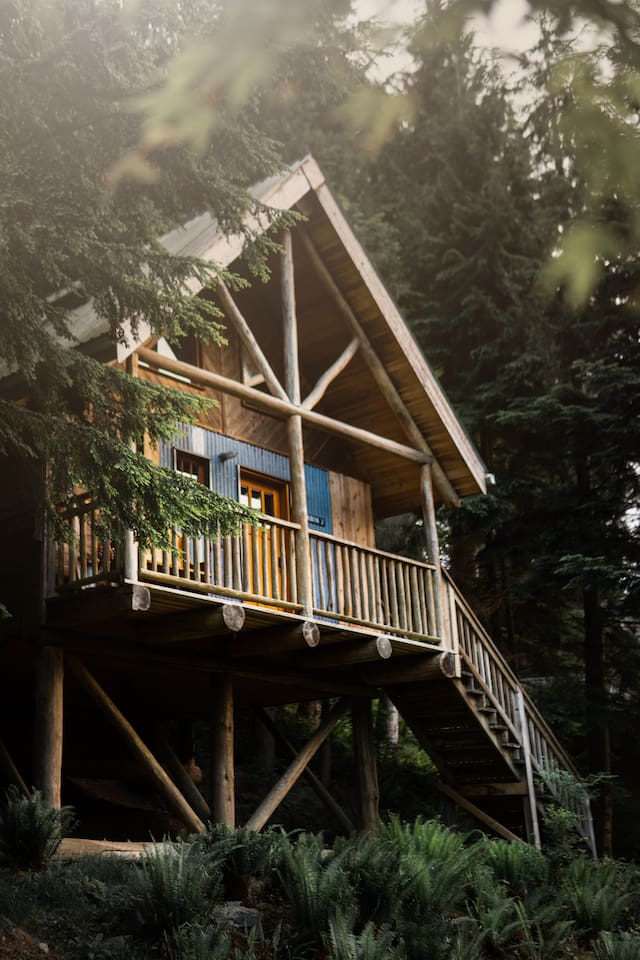 Sabie Seas Beach House, Gibsons
Stay in a beautiful beach house, right across the street for Bonniebrook Beach. (It was my favourite beach when I lived in Gibsons.) Full of beachy decor, the house has incredible views of the ocean from the deck and tons of windows. There's a sauna too!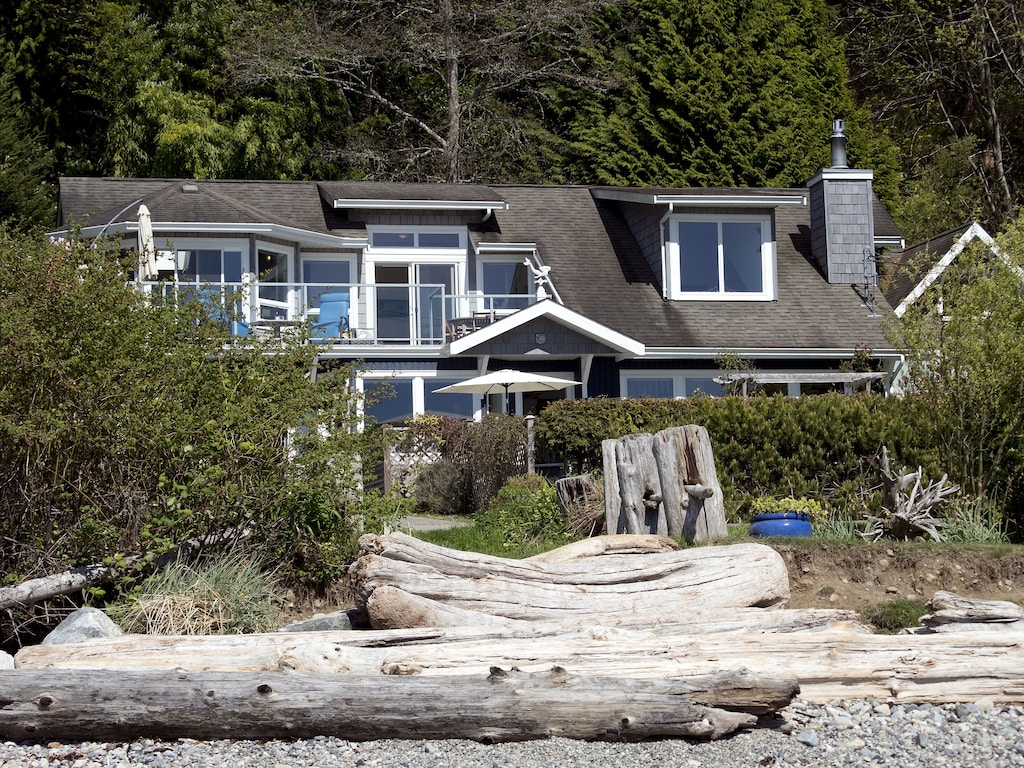 Creekside Cabin, Sechelt
This gorgeous house is right beside a creek and a short walk from the calm waters of Sechelt Inlet. Hang out on the deck, go for a hike in nearby Hidden Grove (one of my favourite hikes on the Sunshine Coast), then relax in the hot tub. It's surrounded by gorgeous rainforest.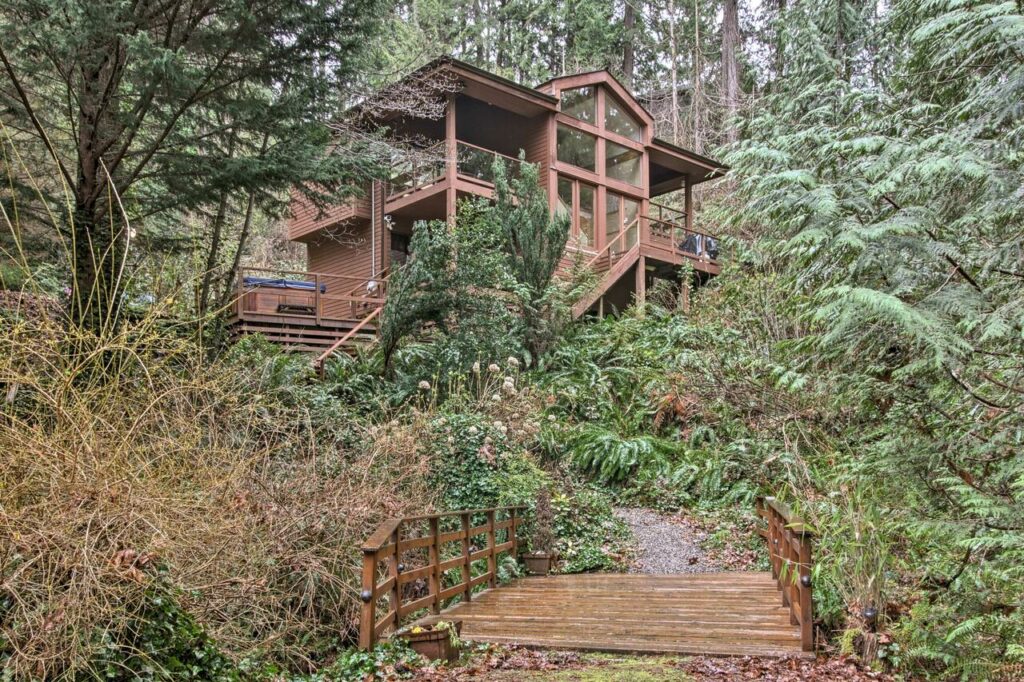 Rockwater Secret Cove Cabins, Halfmoon Bay
Rockwater Secret Cove oceanside resort has rustic timber cabins and luxurious tent cabins linked by gorgeous wooden boardwalks through the forest. With a spa and fine dining restaurant on-site, it makes a great romantic getaway. (I should know: I got engaged there!)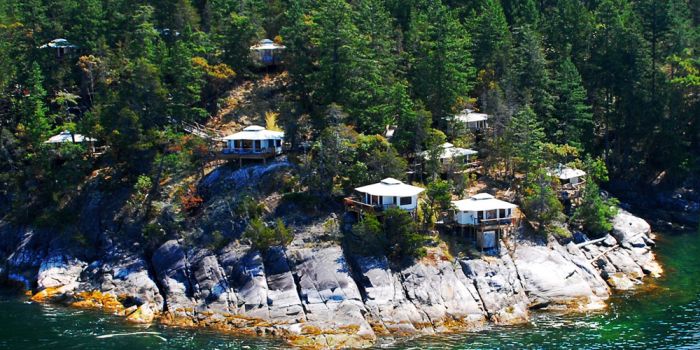 Moon Dance Cabin, Pender Harbour
The cute Moon Dance cabin is right on the water in the Madeira Park neighbourhood of Pender Harbour. The loft bedroom feels a bit like a treehouse, surrounded by forest. There's a great soaker tub too. Enjoy great views from the deck or try out some of the nearby hikes.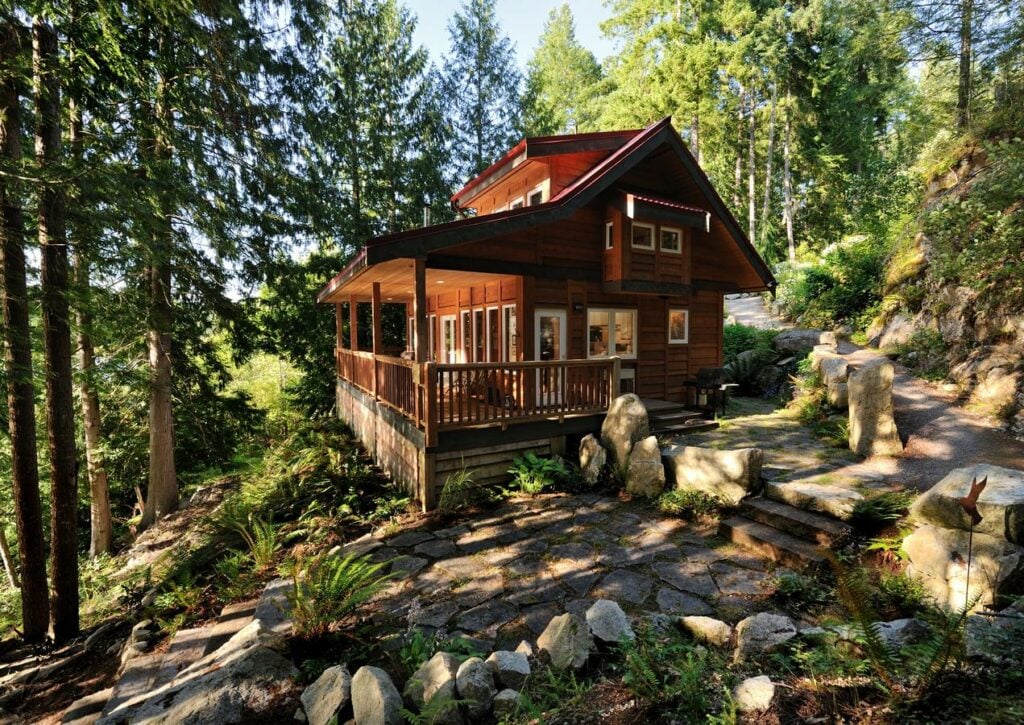 North Sunshine Coast Cabins
The North Sunshine Coast around Powell River is a bit off-the-beaten-path. (Which can be exactly what you're looking for.) Check out my guide to the Sunshine Coast for my picks for the best things to do in Powell River.
There are tons of cute North Sunshine Coast cabins to choose from, including waterfront cottages, tiny houses, and a totally unique dome. Here are my favourite cabins near Powell River.
Oceanfront Cottage, Lang Bay
This adorable cottage is set over top of a boat house, so it's practically in the ocean. Watch the crashing waves in Frolander Bay or catch a spectacular sunset from the deck. It's an eco-friendly getaway with solar power and a sweet outdoor shower.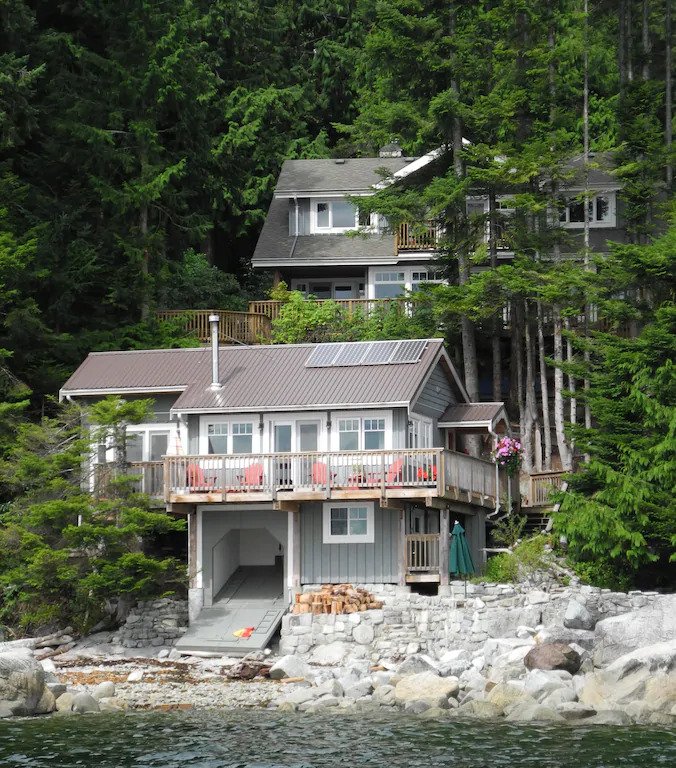 Sea Dog Cottage, Powell River
Set on a rocky bluff, this waterfront cottage has incredible views from the porch. But the best views are from the oceanside hot tub. The upstairs loft bedroom is surrounded by forest for great treehouse vibes. The Sea Dog Cottage is about 15 minutes north of Powell River, which makes it a great location for checking out the cute town of Lund or a section of the Sunshine Coast Trail.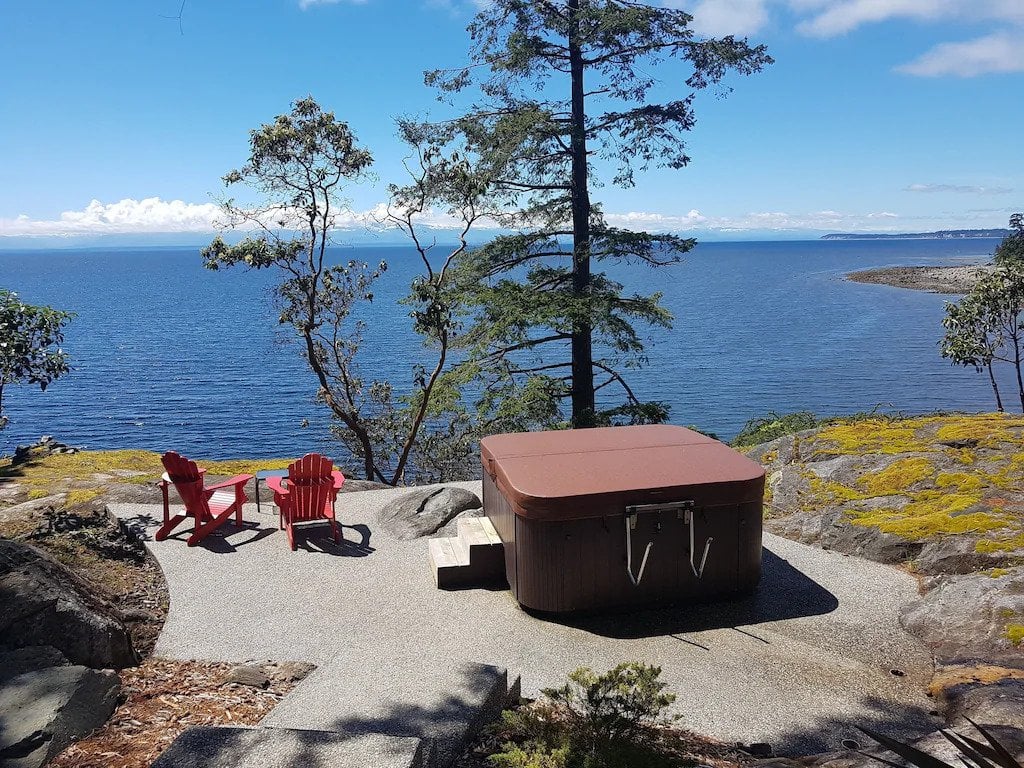 Magical Dome, Lund
A stay at this unique dome house has been on my wish list for a long time. The Magical Dome in Lund is a rustic cedar dome-shaped house set in the rainforest near the Sunshine Coast Trail. The interior is full of quirky spaces, railings made of branches, and the cutest loft bedroom.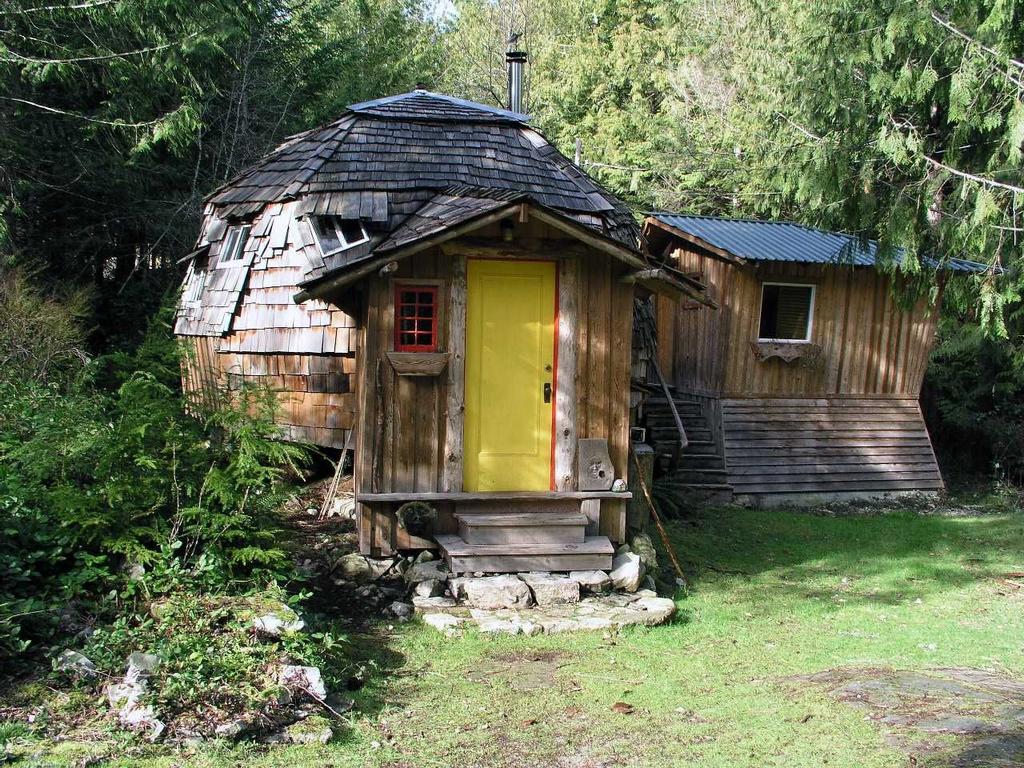 Gulf Islands Cabins
The Gulf Islands are a handful of islands sprinkled in the Strait of Georgia between the mainland and Vancouver Island. Each has its own laid-back personality and they all make an ideal weekend getaway. With so many Gulf Islands cabins to choose from, it can be hard to pick. But let me help you out – my favourite cabins on the Gulf Islands are below.
The Cottages on Salt Spring Island
These lakeside cottages are rustic yet luxe with cozy kitchens and big bathrooms. Each cottage has a patio with a great view of the lake. The Cottages on Salt Spring Island are just outside the town of Ganges, which makes it easy to head over to the farmers market, restaurants, and cute boutiques.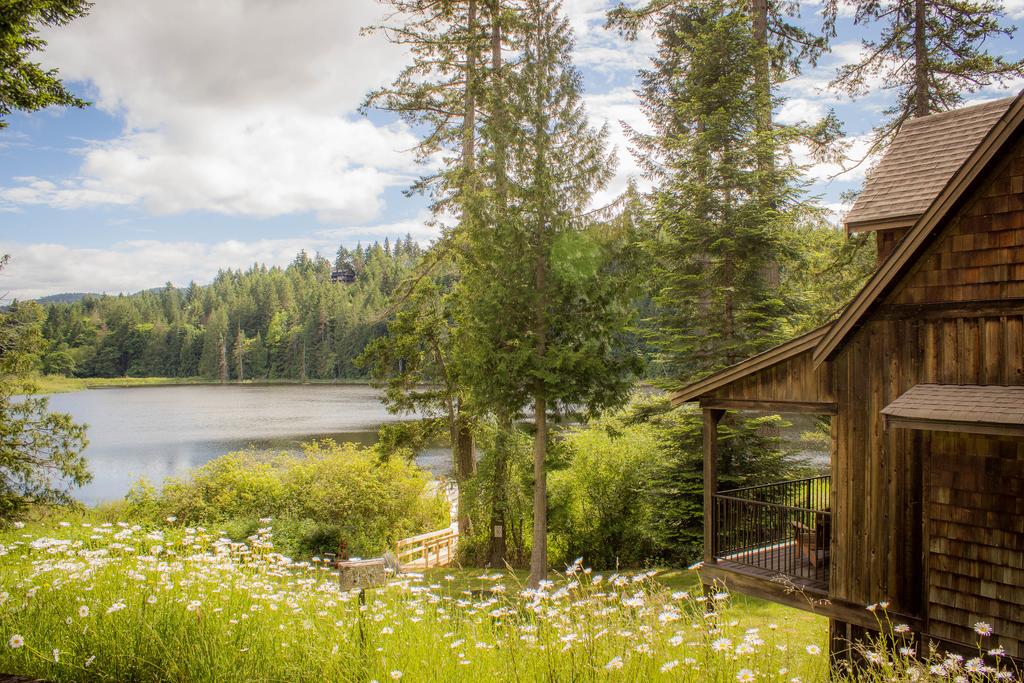 Treehouse with a View, Salt Spring Island
Sleep high in the trees in this treehouse with a view on Salt Spring Island. You'll get incredible views from the deck and tons of windows including one in front of the the jacuzzi tub. Get cozy by the fireplace or to the Nest Yoga Studio next door for a class.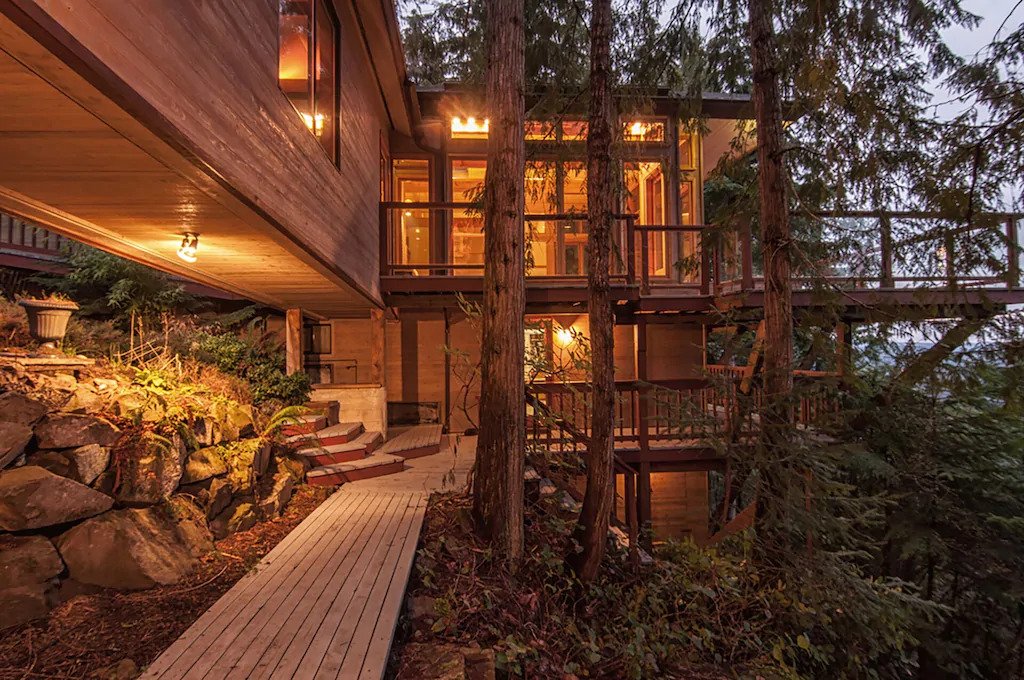 Oceanside Log Home, Galiano Island
This gorgeous log cabin on Galiano Island sits high on a bluff directly above Active Pass. Watch the ferries go past (and sometimes whales too!) from the beautiful deck. Or relax in the hot tub or in front of the fireplace. Galiano Island is my favourite Gulf Island with tons of opportunities for hiking and biking.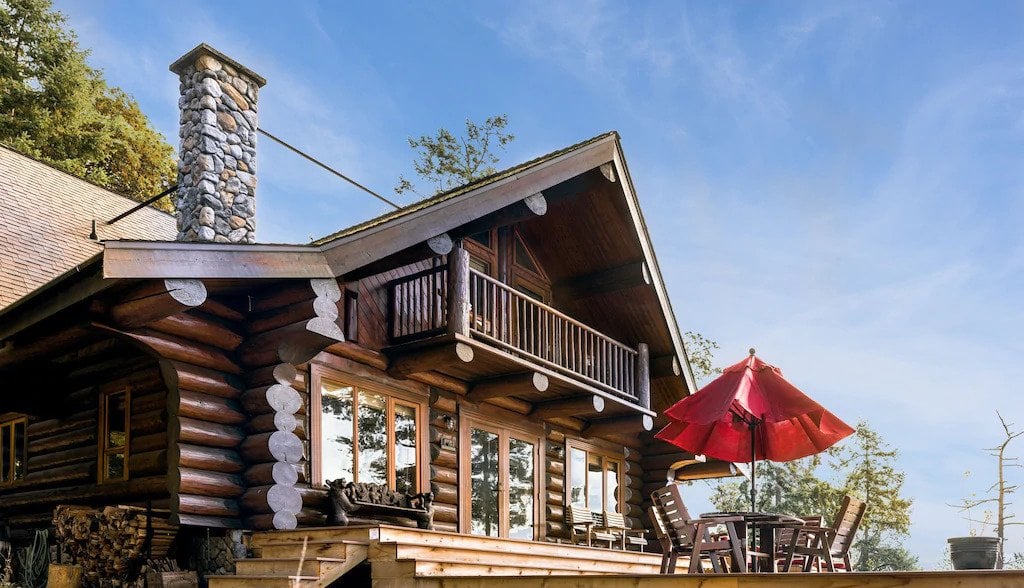 Vancouver Island Cabins
Vancouver Island is known around the world for its rugged beauty and gorgeous coastline. Head to the West Coast to stay in a cabin in Tofino or Ucluelet or drive the Pacific Marine Circle Route to adorable cottages in Sooke or Port Renfrew. Or chill out at a resort cabin in Parksville with a spa on site. You'll love each of my choices for the best cabins on Vancouver Island.
Oceanfront Cottage, Sooke
This cute and cozy oceanfront cottage in Sooke has a hot tub and great views of the ocean. There's a dock to hang out and kayaks you can use too. The owners have a small farm next door so they can set up you with fresh eggs for breakfast. (Sooke is a great place to stay if you're driving the Pacific Marine Circle Route.)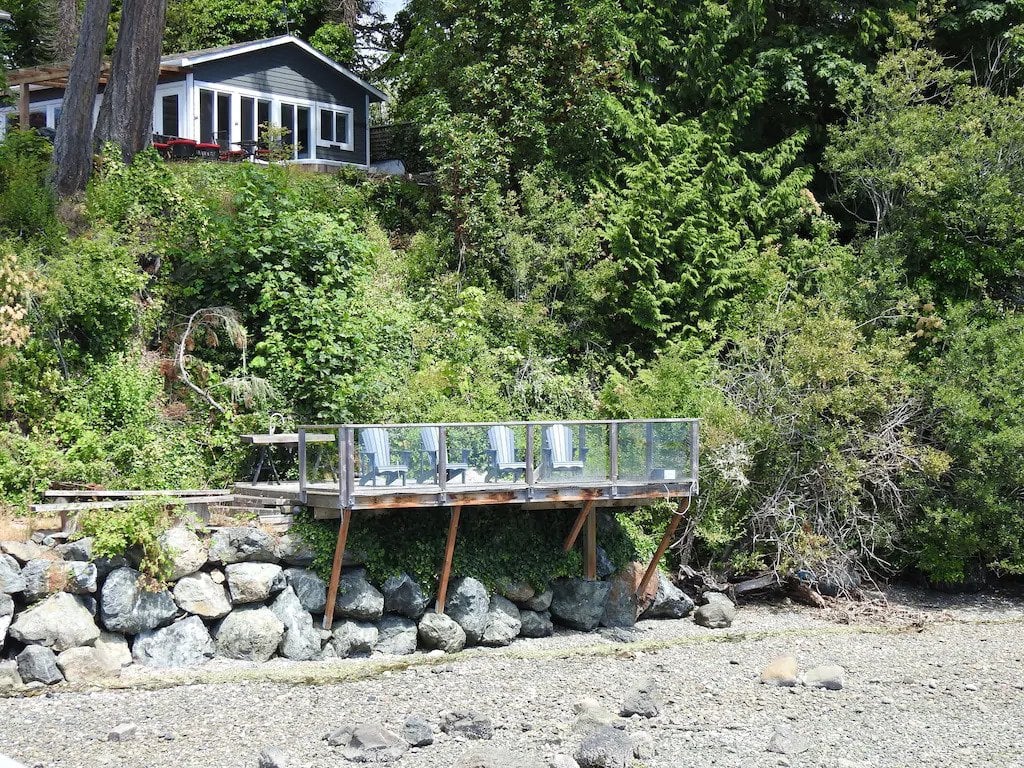 Wild Renfrew Seaside Cottages, Port Renfrew
I stayed at the gorgeous Wild Renfrew Seaside Cottages on my Pacific Marine Circle Route road trip. They are right on the water and have cozy fire pits that make a great place to relax after exploring nearby Avatar Grove – the old-growth cedars are giant! (The covered decks are great for rainy days.)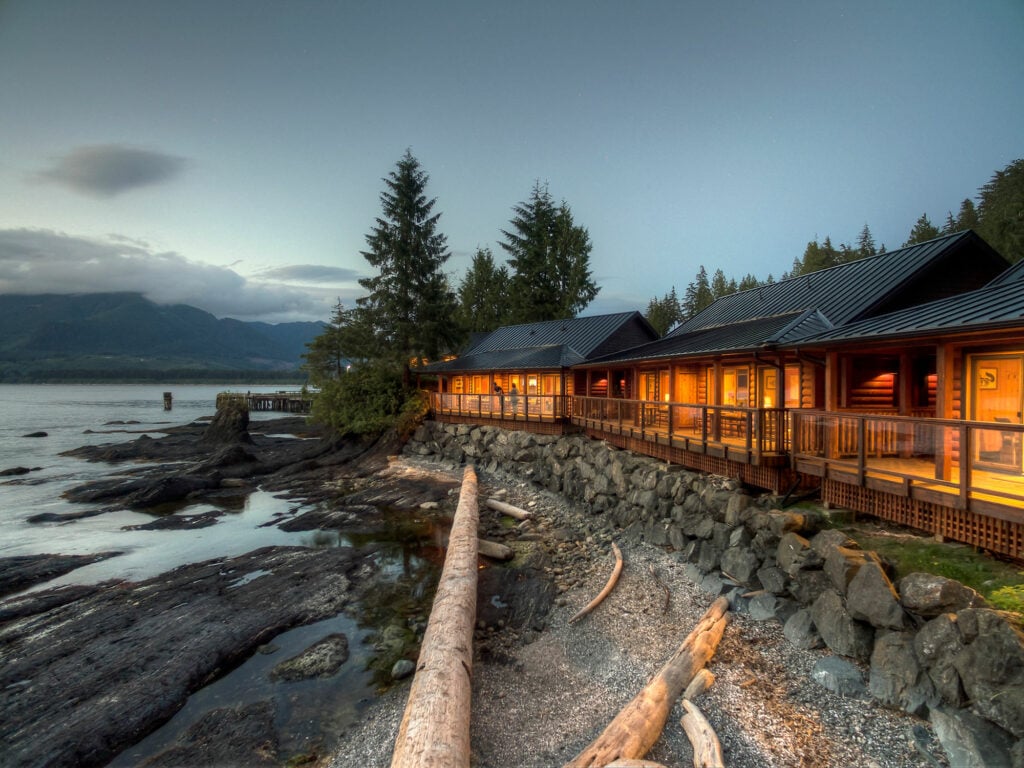 Tigh-Na-Mara Seaside Spa Resort, Parksville
The cozy log cabins at Tigh-Na-Mara are set in a gorgeous forest a short walk from a beautiful sandy beach. The famous Grotto Spa is onsite for massages or a relaxing soak in the mineral pool. It's easy to see why these are some of the most popular cabins on Vancouver Island.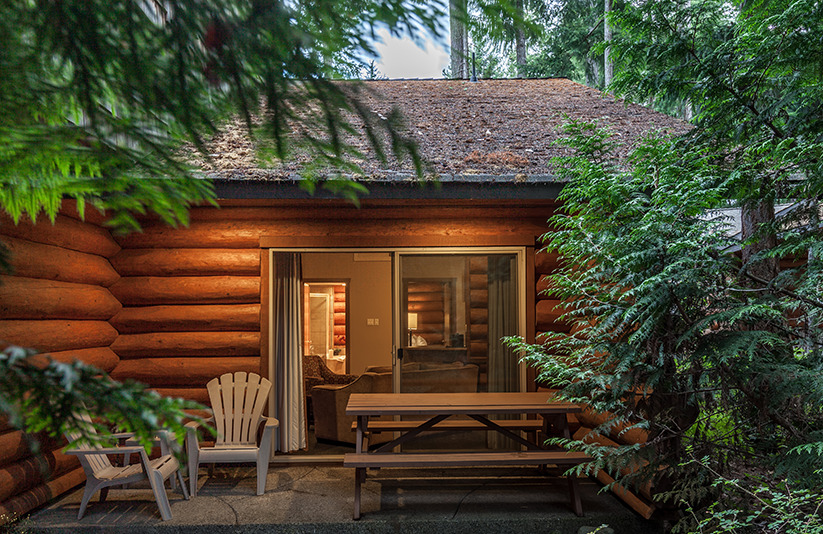 Ocean Village, Tofino
Ocean Village in Tofino is a group of charming beehive cabins right on Mackenzie Beach in Tofino. Built in 1976, this is Tofino's original oceanfront resort. The rustic cabins have modern upgrades but still have a retro vibe. They're also committed to sustainability with on-demand hot water and recycling and composting programs. It's a great place for a Vancouver Island cabin getaway.
Interior and Okanagan Cabins
BC's Interior has many different sides. Book a cabin in the Okanagan wine country to enjoy vineyard views and lakes. Or head to a cabin Wells Gray Park or Manning Park for great hiking or snowshoeing. Mountain bikers, skiers, and hikers should book a cabin in Revelstoke – it's my favourite BC mountain town. Here are my picks for the best cabins in the Okanagan and BC's Interior.
Manning Park Resort, Manning Park
In the summer, hike right from your front door. When the snow falls, snowshoe or cross-country ski next to the cabin. Manning Park is a short drive from Vancouver and the Manning Park Resort has lots of cute cabins.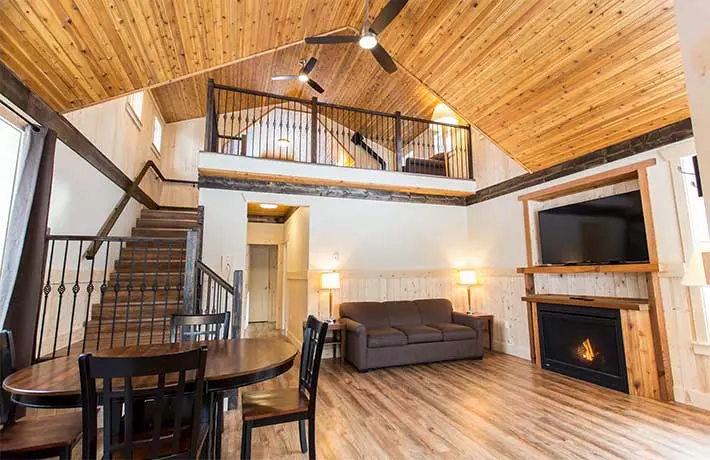 Vineyard Cottage, Penticton
Relax on the patio with a glass of wine at this romantic cottage on the grounds of the Four Shadows Vineyard in Penticton. It has great views of the vineyard and the tasting room is a short walk away. The cottage interior has vaulted ceiling with exposed beams for an airy, yet cozy feel.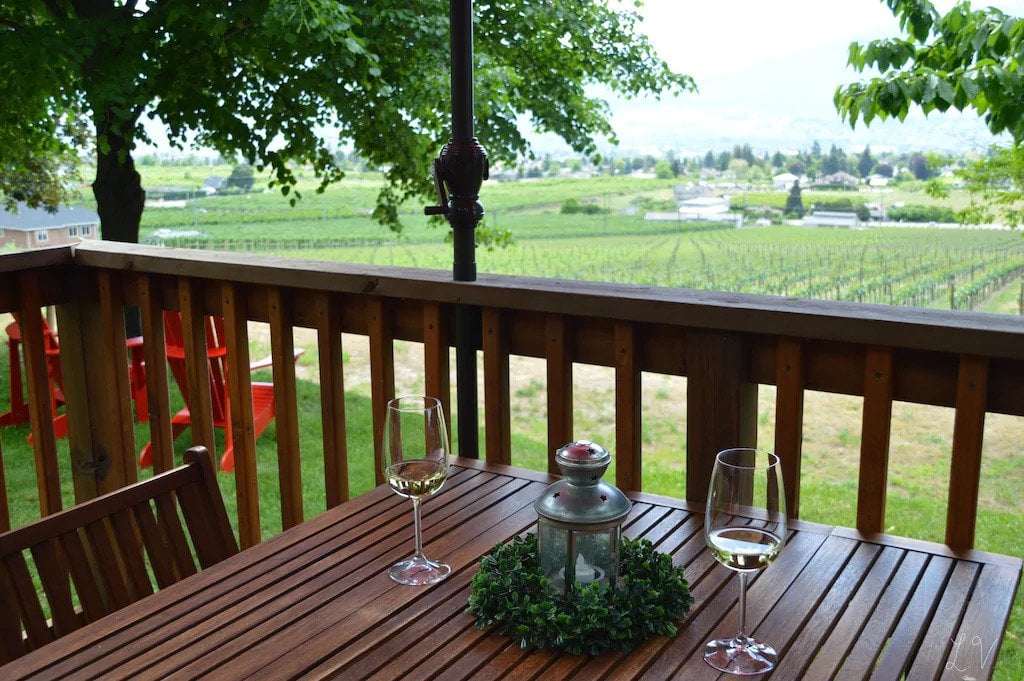 Cedar Haven Resort, Wells Gray Provincial Park
Stay in a cozy log cabin or a luxe glamping tent at the Cedar Haven Resort in Clearwater, BC. It's right next to Wells Gray Provincial Park, home to some of BC's tallest waterfalls. If you're into the cowboy thing, there are also several dude ranches nearby. After a day of activities, relax in the sauna or roast marshmallows around the campfire.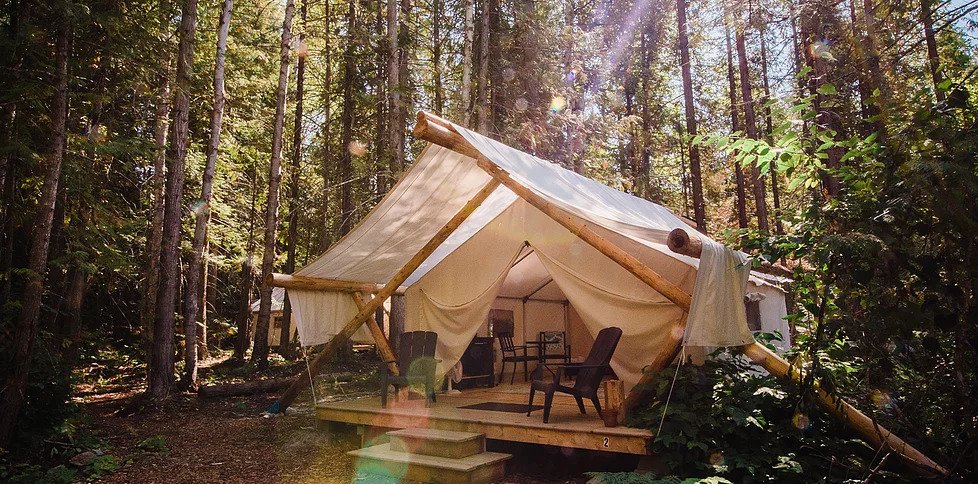 Boulder Mountain Resort, Revelstoke
I stayed in an adorable cabin at Boulder Mountain Resort for a couple of nights on my most recent trip to Revelstoke. The cabins feel like a cozy wood tiny house… without the tiny. There's a king bed, a big couch, a huge walk-in shower, and a well-stocked kitchen. There were even cute checkered bathrobes. It's a great place to base yourself for hikes near Revelstoke or a visit to Mount Revelstoke National Park. They have glamping tents too!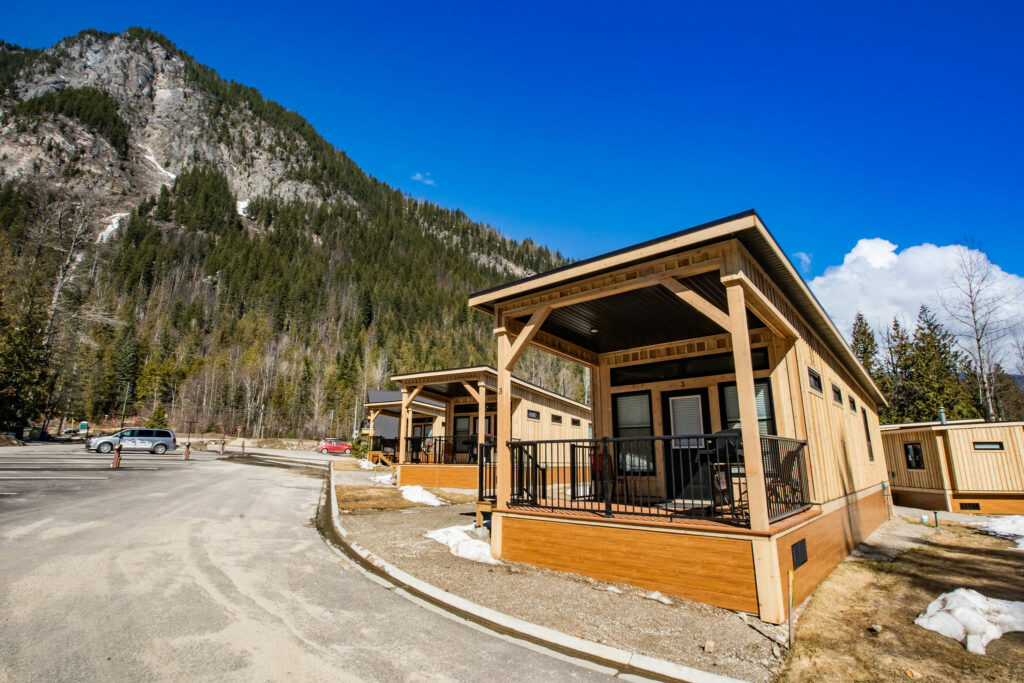 With over 20 tiny houses, glamping tents, and cottages on this list, I bet you'll find your perfect cabin rental near Vancouver. How many of these cozy British Columbia cabins are going on your wish list? Tell me in the comments.
Read Next: