My first book, Backpacking in Southwestern British Columbia: The Essential Guide to Overnight Hiking Trails comes out on May 11, 2021!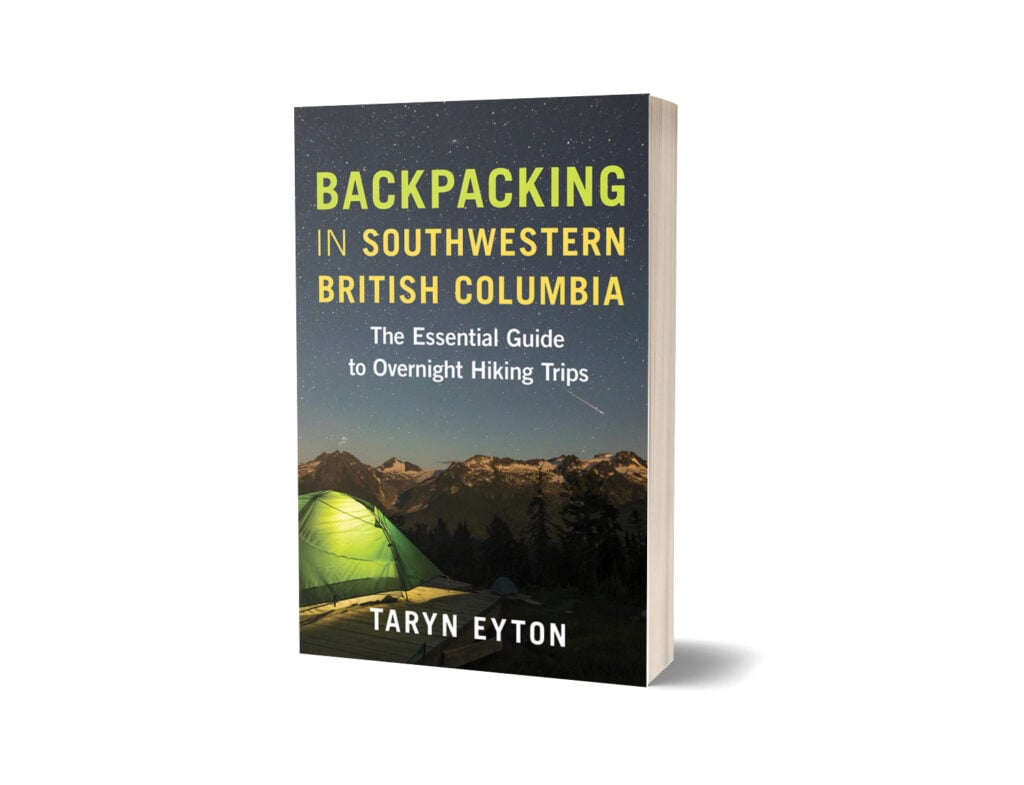 Hey there: Some of the links in this post are affiliate links, which means I earn a small commission with no extra cost to you. Thanks -Taryn
Where to Buy
You can can currently pre-order the book at the following retailers:
Backpacking in Southwestern British Columbia will also be available at independent bookstores in the Vancouver area starting May 11.
About Backpacking in Southwestern British Columbia
A one-stop resource for backpackers in beautiful British Columbia.
Planning your next backpacking adventure? This book covers all the essentials––including the many different routes that BC has to offer; packing and permitting ; advice for where to set up camp and find water once you arrive at your destination; and tips for minimizing your environmental impact using Leave No Trace principles.
Backpacking in Southwestern British Columbia features 40 backpacking routes from the North Shore up to Pemberton and Lytton and from the Sunshine Coast out to the Similkameen Valley. The book's beautiful photographs showcase what you'll see along the way: mountain peaks, alpine meadows, waterfalls, old-growth forests, and more.
Every featured backpacking trip includes:
Elevation, distance, and time information
Route descriptions and trail maps
Points of cultural and natural history
Tips on where to camp and where to find water
Pre-planning hints about fees, permits, and reservations
Suggested side trips and points of particular interest
Backpacking in Southwestern British Columbia also shares options for extending an overnight excursion to several nights or a week, and for selecting campsites that match your timeline and fitness level.
Book Updates
Mother Nature changes our trails and access roads every year. All info in the book was accurate at the time of writing, but of course is subject to change.
Visit my Backpacking in Southwestern British Columbia Book Updates page for the latest information on trail conditions and road access.
Pre-Order Backpacking in Southwestern British Columbia Now
More Backpacking posts:
Other BC Backpacking trail guides: