This list of the most Instagrammed hikes in Vancouver was first published in February 2017. I updated the numbers each year. I've run the numbers fresh for 2021… (drumroll please)… and this year the hikes on the list haven't changed. (But you'll still have to read the whole post to see which hike is number 1!)
Tons of people location tag their photos when they go hiking and post them to Instagram. (I know I do!) So it's a great way to figure out which Vancouver hikes are the most popular. I scrolled through a lot of hashtags before coming up with this list of the most Instagrammed hikes in Vancouver. If you're looking to up your 'gram game this is the list you need. And if you like solitude, here are the top 10 hikes you should avoid!
Before you scroll down and read the list, can you guess which hikes made the top 10?
Looking for some Instagram inspiration? Check out this huge list of adventure quotes that make great Instagram captions.
10. Black Tusk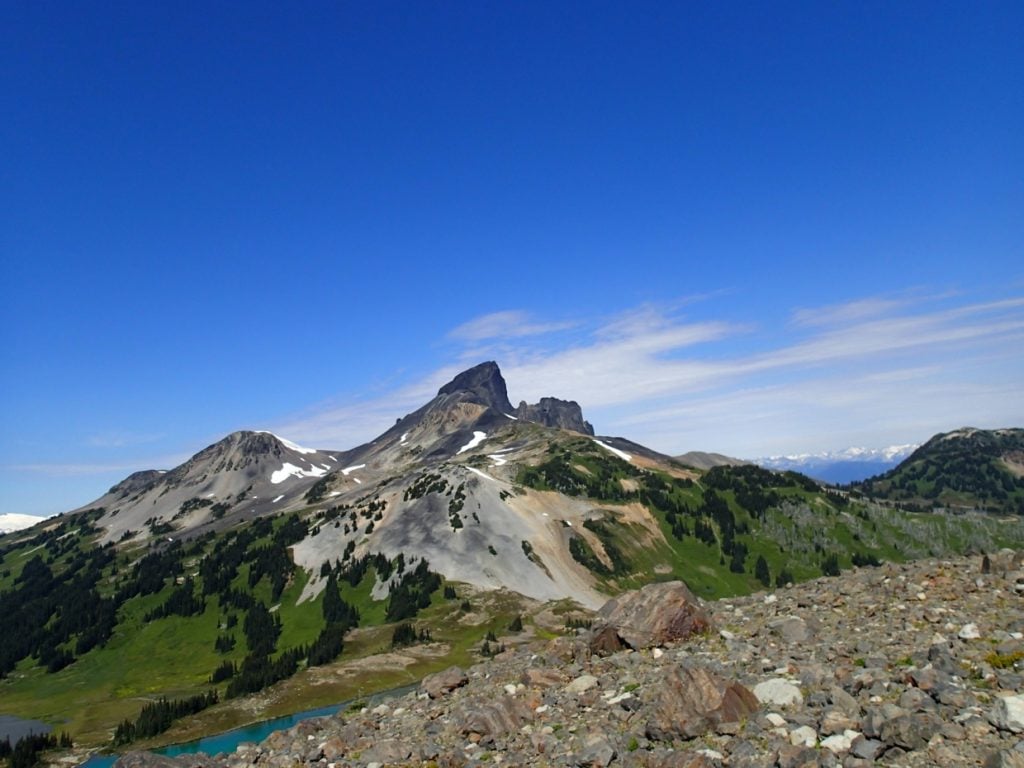 Trail Info: Black Tusk is an iconic Sea to Sky landmark. (It's one of the best hikes in Whistler too.) There are 35.8k photos hashtagged #BlackTusk on Instagram (up from 33.7k in 2020). The trailhead for Black Tusk is the same as for Garibaldi Lake. But instead of going right to the lake, you go left through Taylor Meadows campground and then ascend on loose volcanic rocks above treeline. (Climbing to the top of Black Tusk is technically a scramble or a rock climb, so most people should stop at the base. Get directions and more info on Vancouver Trails or Outdoor Vancouver.
Stats: Black Tusk is a long, hard hike. It is 29km round trip with 1750m of elevation gain. It takes most people 11 or 12 hours (or you can camp overnight at the Taylor Meadows or Garibaldi Lake campgrounds.)
Where to Get the Shot: As you get close to the base of the Tusk there is a BC Parks sign indicating that you have reached the end of the marked trail. It is not crazy steep in that area so its a popular place to sit down for a snack and take some photos of the incredible view.
9. Stawamus Chief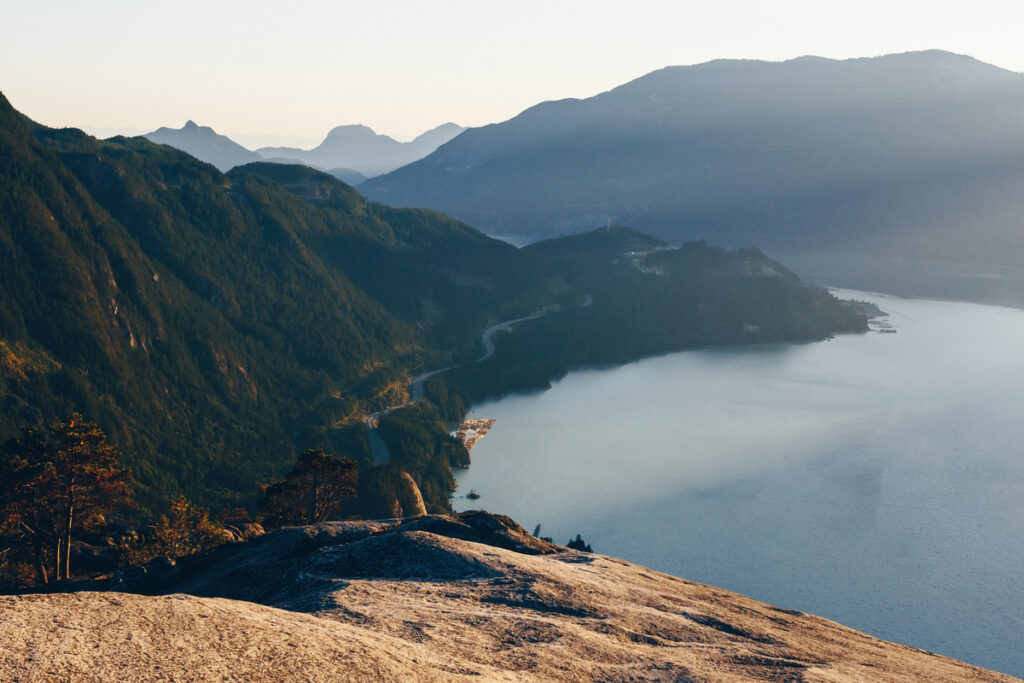 Trail Info: Between #StawamusChief and #SquamishChief, the Chief (as it is sometimes known) has 37.4k hashtagged photos on Instagram (up from 34.1k as of early 2020). Located next door to the Sea to Sky Gondola, it is Squamish's steepest hike. (It's the steepest hike on my list of Grouse Grind Alternatives.) You'll climb up stairs, ladders and even use chains to reach the top where you can look down the sheer cliff face. Get directions and more info on the Stawamus Chief Provincial Park website.
Stats: This steep hike has three peaks to choose from: First Peak 3km round trip with 540m elevation gain; Second Peak 3.4km round trip with 590m elevation gain; Third Peak 1.8km 3.6km round trip with 630m elevation gain. It takes about 3.5 hours to do the first peak, and 5 or 6 hours if you want to do all three.
Where to Get the Shot: You'll find great locations for photos at the tops of each of the peaks. For the most dramatic shots head to third peak where you can get shots of the other two peaks (and all the tiny hikers on them).
8. Garibaldi Lake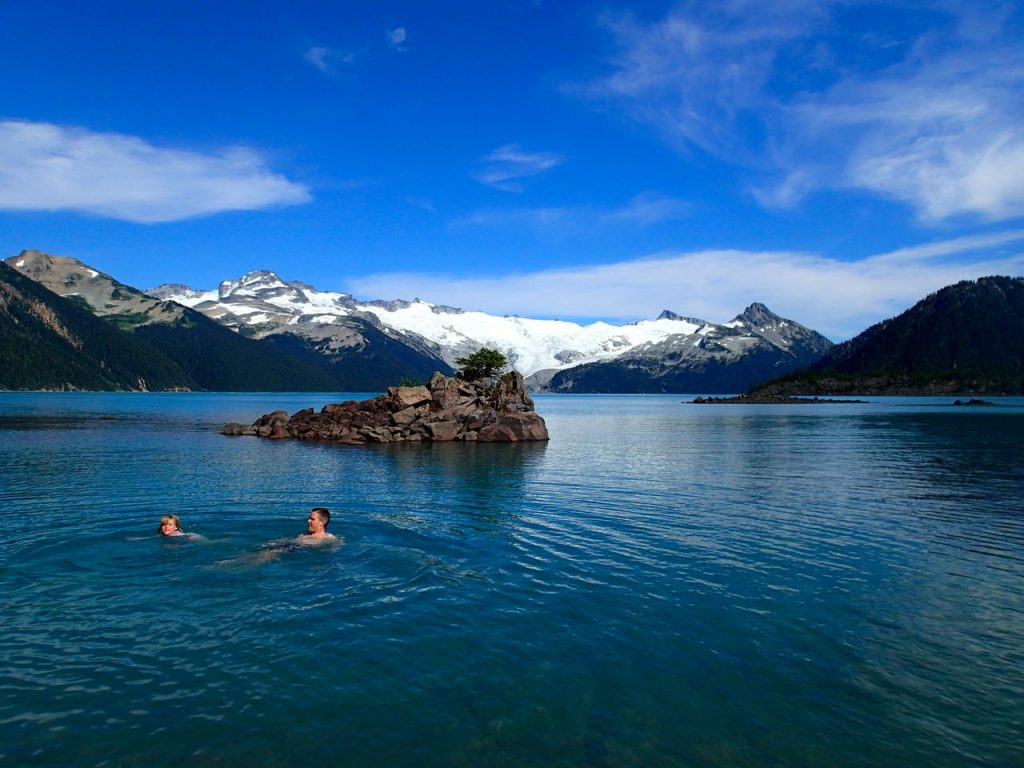 Trail Info: #GaribaldiLake is one of the best hikes in Whistler and has been drawing Vancouver hikers for years, so it's no surprise it has 42.7k hashtagged photos on Instagram (up from 39.8k in 2020). The first half of the trail switchback steadily uphill through the forest, then passes by the Barrier and two smaller lakes before finally emerging on the shores of the massive Garibaldi Lake. Get directions and more info on the Garibaldi Provincial Park website.
Stats: It's an 18km round trip hike with about 900m of elevation gain so allow 6 or 7 hours for the trip.
Where to Get the Shot: Many people take shots on the beach where the trail first enters the campground. However, you can get some more spectacular photos by continuing along the shore past the campground to the ranger's boat dock.
6. Golden Ears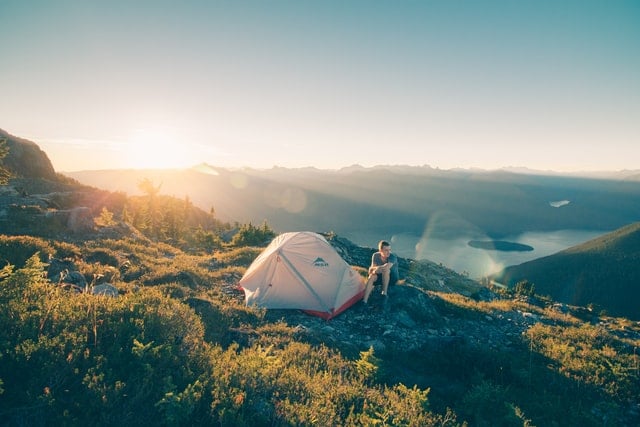 Trail Info: There are tons of short and hikes in Golden Ears Provincial Park and the 49.8k photos on the #GoldenEars hashtag reflects that. (Up from 44k in 2020.) But if you want the real deal, you need to summit Golden Ears. It's a long hike with a steep climb towards the peak. You'll pass the emergency shelter on Panorama Ridge before crossing a snowfield to the true summit. Get directions and more info on the Golden Ears Provincial Park website.
Stats: It's a 24km round trip with 1700m of elevation gain. Allow 12 hours (or consider staying overnight at Alder Flats or Panorama Ridge campgrounds).
Where to Get the Shot: On a clear day the summit and the area around the emergency shelter have great views.
5. Lighthouse Park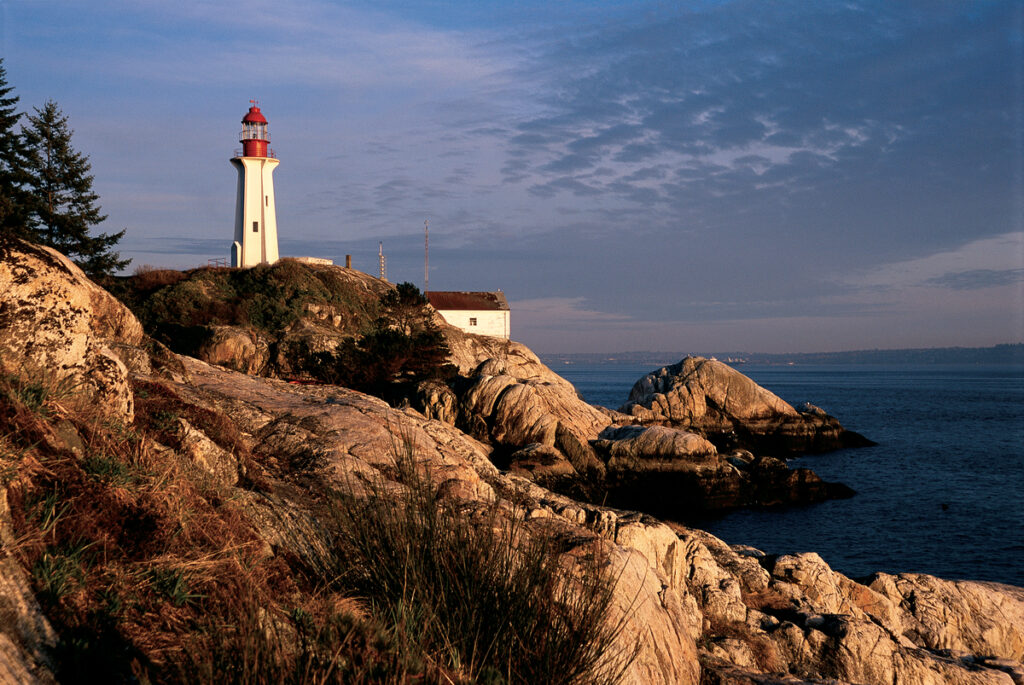 Trail Info: There are lots of trails at Lighthouse park, from a simple 10 minute walk on an old road to the lighthouse to longer routes. It's a popular place, with 49.8k photos hashtagged #LighthousePark. (It was 44k in 2020.) My favourite route involves a loop around the perimeter of the park that visits lots of bluffs with ocean views. You can find a map and directions for this route on my Coastal Hiking in Vancouver post.
Stats: The loop around the park is only 6km but there are plenty of side trails to viewpoints to distract you. And even though there is no real elevation gain, there are many short, steep hills. Allow 3 hours for this hike.
Where to Get the Shot: It depends what you want shots of, as you are spoiled for choice here. For iconic shots of the Lighthouse take the West Beach Trail. For beautiful city shots, go to East Beach. And for views of Howe Sound and Bowen Island go to Juniper Point or Shorepine Point.
5. Panorama Ridge
Trail Info: At 55.1k hashtagged photos, the success of #PanoramaRidge on Instagram can probably be explained by its particularly epic view. (It had 45.9k in 2020.) It's a long and difficult hike to get there but I think everyone who's been would agree it's worth the slog. Try to time your visit for late July or early August to see the wildflower meadows in bloom along the way. If the trail is too much for you to tackle in one day, stay overnight at Taylor Meadows or Garibaldi Lake campgrounds. Get directions and more info on Vancouver Trails. (Panorama Ridge is one of my favourite trails, and my pick for the top 10 hikes near Vancouver.)
Stats: The 30km round trip to the viewpoint gains about 1520m. Most people hike it in 11-12 hours.
Where to Get the Shot: For views of the lake, head to the very top. If you take the trail to the left along the ridge, you'll have fewer people trying to get the same shot. For pics of Black Tusk, take them on the way up or at the top.
Hey! Do you want every single hike on this list in one easy to navigate google map? AND do you want to know the exact magic Instagrammable spots on each trail? Well guess what? I made a custom map for you! Sign up and I'll email you the secret link.
4. Quarry Rock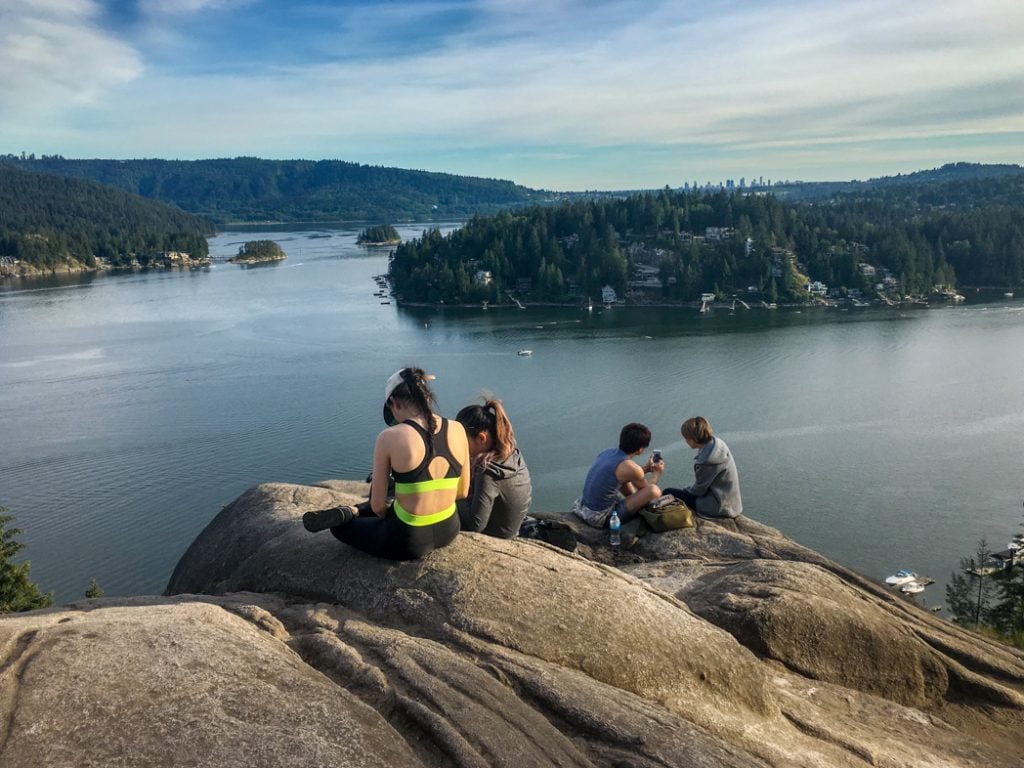 Trail Info: The hike to Quarry Rock is relatively short but has a huge payoff, so it's no surprise that is fairly popular on Instagram with 59.7k photos hashtagged #QuarryRock. (It had 57.9k hashtagged photos in 2020.) The trail heads through the forest and crosses several bridges over fern festooned streams. At the end it emerges on to a big granite bluff with great views of Deep Cove and Belcarra. Get directions and more info on Vancouver Trails and Outdoor Vancouver.
Stats: It's a short 4km round trip hike with just 100m of elevation gain (although it feels like more). It only takes about 1.5 hours to do the hike.
Where to Get the Shot: The money shot is of course on the granite bluffs of Quarry Rock at the end of the hike. However, there are lots of beautiful forest scenes on the mossy wooden bridges throughout the hike.
3. Lynn Canyon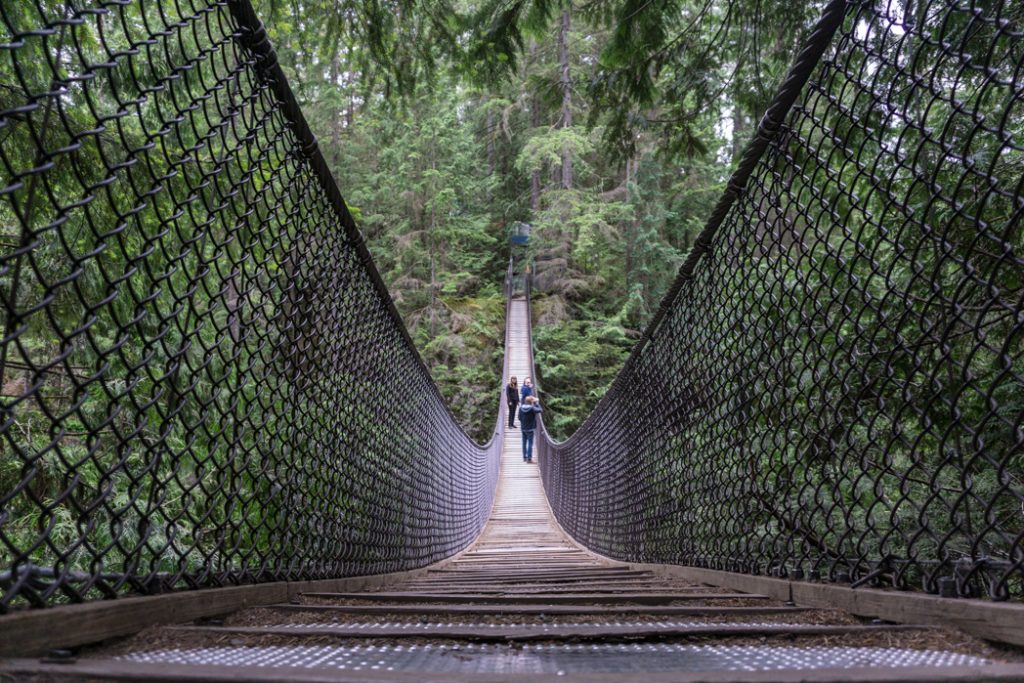 Trail Info: If you just want to see the famous Lynn Canyon suspension bridge, it's only about 100m from the parking lot. Most of the 71.3k photos with the hashtag #LynnCanyon are of the bridge (up from 69.5k last year). But there is lots to see in the area so it's worth heading out on a short hike. A popular loop route crosses the suspension bridge then heads downstream to the bridge at Twin Falls. Get more info and directions on Vancouver Trails. There are lots of trail options: bring a copy of the trail map and choose your own adventure.
Stats: The short Twin Falls loop is just 1.5km long with less than 100m of elevation gain. It takes about an hour to hike.
Where to Get the Shot: The classic shot is of the suspension bridge, of course. But you can also get great shots at Twin Falls and 30 Foot Pool.
2. Grouse Grind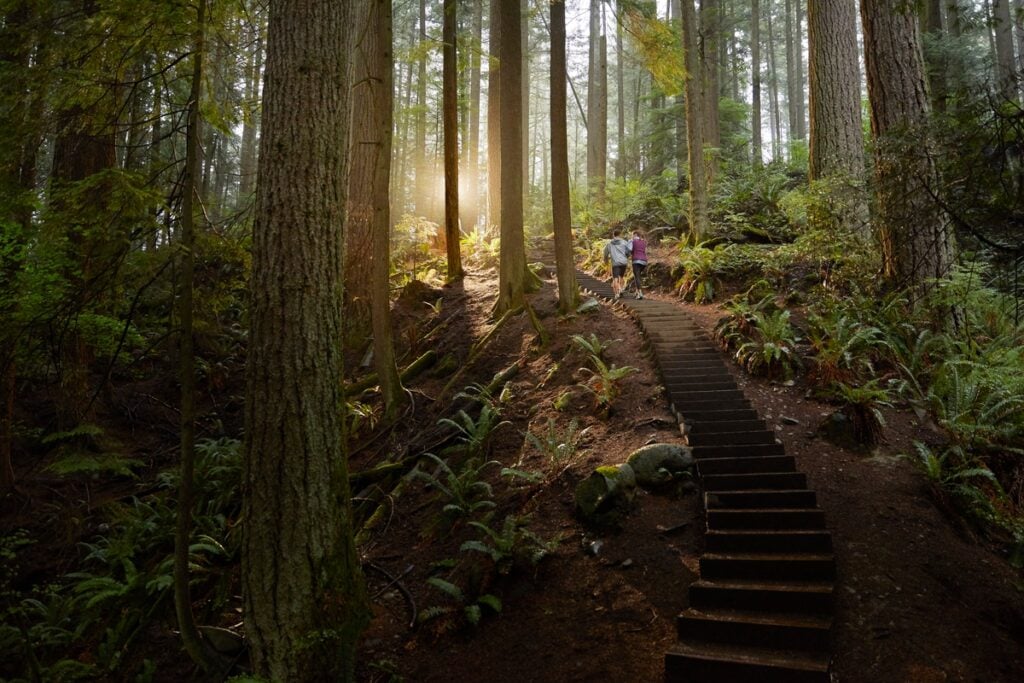 Trail Info: For three years running, the #GrouseGrind was the most Instagrammed hike in Vancouver. But in 2020 it was finally unseated. It has, 73.8k hashtagged photos (compared to 72.2k in 2020). Many people hike it weekly to stay in shape. It climbs steeply up through the forest on stairs and rocks. (In fact it is often called Mother Nature's Stairmaster.) There are no views until you emerge from the trees just below the Grouse Mountain Lodge. You are not permitted to hike down the Grind. Instead you can pay $15 to take the gondola down (and save your knees!) You can find more information on the Grouse Mountain Regional Park website.
Stats: It's a brutally steep 2.9km hike with over 800m of elevation gain. It takes most people 1.5 to 2 hours to hike. The fittest people run it in under an hour and the all-time record is just 25 minutes!
Where to Get the Shot: The viewpoint just below the lodge is a popular place for sweaty and triumphant selfies. There are also some cheeky motivational signs along the way that make cute photos. (The one that says "Legs, you got this!" is my fave.)
1. Joffre Lakes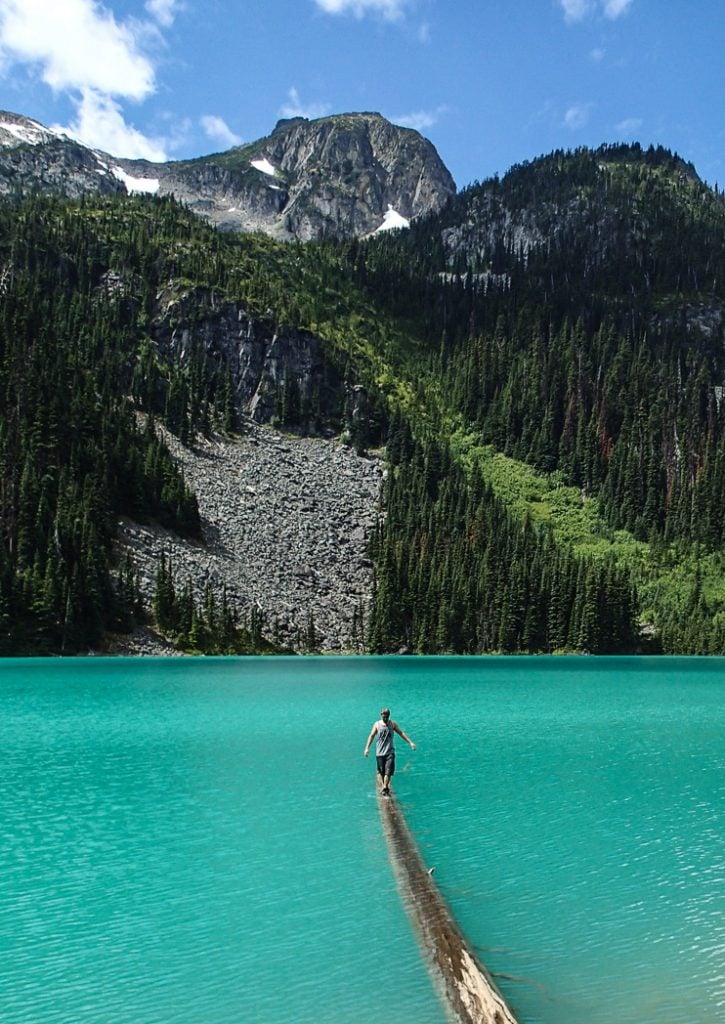 Trail Info: It's no surprise that Joffre Lakes has topped the mosti Instagrammed hikes in Vancouver rankings since 2020 as it seems like most of Vancouver is up there on long weekends (with the parking chaos that goes with it). There are now 79.7k photos hashtagged #JoffreLakes. (In 2020, there were 78.4k. There were 63.3k in 2019. In 2018, there were 43.7k photos. And in 2017, there were 25.6k photos. Those are some huge jumps.)
Joffre Lakes is actually just outside of Pemberton, a good 2.5 hour drive from Vancouver. But the three incredible turquoise lakes and glacier views are extremely popular with Vancouver hikers. The first lake is just 10 minutes from the parking lot. The second lake is a steep uphill hike, and the hike finishes at the third lake where there is a campground. Get more directions and more information on the Joffre Lakes Provincial Park website, VancouverTrails.com, or OutdoorVancouver.ca.
Stats: It's a moderate 11km round trip hike to the Upper Lake with about 400m of elevation gain. Allow 4 hours for the hike (but lots more for photos).
Where to Get the Shot: The best views of the glaciers are a short spur trail across the rocks where the main trail first reaches Upper Joffre Lake. Another popular location for photos is the floating log along the shore of the Middle Lake. On sunny weekends there is often a line up of people waiting to walk out on to the log to take photos. (Many people up the difficulty factor by striking a yoga pose).
Don't miss the shot! I've got a custom map that shows you EXACTLY where to get the best Instagram shots on every single hike on this list. I made it just for you! Sign up to get access to the custom map.


So there's the list of the Top 10 Most Instagrammed Hikes in Vancouver as of early 2021. Were there any surprises on the list for you? Which ones did you guess right? Personally I'm surprised St. Mark's Summit (still!) didn't make the top 10.
More Awesome Hikes Near Vancouver: