There are 59 National Parks in America. So far I have been to only 9 of them. And some of them are so popular that it's hard to book a trip there. It seems like most people (including me) are only familiar with the famous and crowded national parks like Yellowstone, Yosemite, and the Grand Canyon. So I dug into the list of US National Parks and data on visitor numbers and found some less popular parks that aren't short on gorgeous scenery. I'll be adding these 10 under-the-radar US National Parks to my bucket list!
Great Sand Dunes National Park, Colorado
I was surprised to hear that North America's tallest sand dunes aren't near an ocean. They are in Colorado's Great Sand Dunes National Park! The park protects 30 square miles of sand dunes, including 755 foot-tall Star Dune, the tallest dune on the continent. The strenuous hike to the top of the dune takes 5 hours. If you're looking for something a bit more fast-paced, rent a sandboard in the nearby town of Alamosa and sled on the dunes. This lesser unknown American National Park is also a popular spot for hiking, camping, four-wheel-drive exploring, and star-gazing.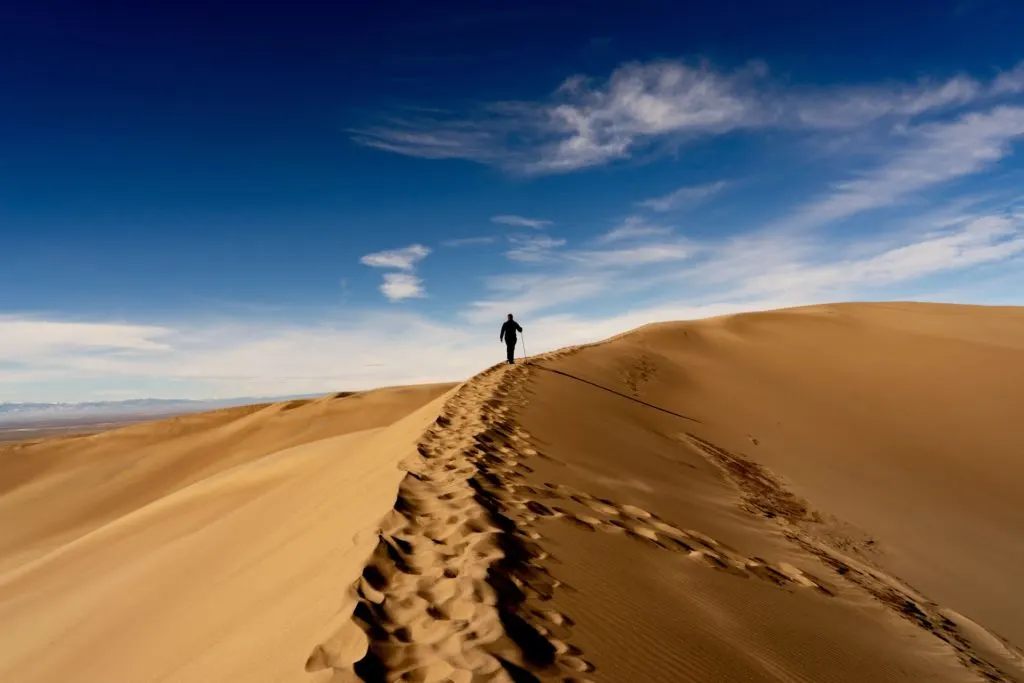 Lassen Volcanic National Park, California
When I think of geothermal areas with boiling mud pots, steaming fumaroles, and hot springs, Yellowstone National Park comes to mind. But Northern California's Lassen Volcanic National Park has thermal features too, without all the crowds. (And omg the crowds on my visit to Yellowstone!) The park's Lassen Peak is an active volcano that last erupted in 1921. Hardy hikers can make the 5-hour trek to the summit. The volcano's underground heat causes all kinds of interesting activity at Bumpass Hell, Sulphur Works, and Boiling Springs Lake thermal areas.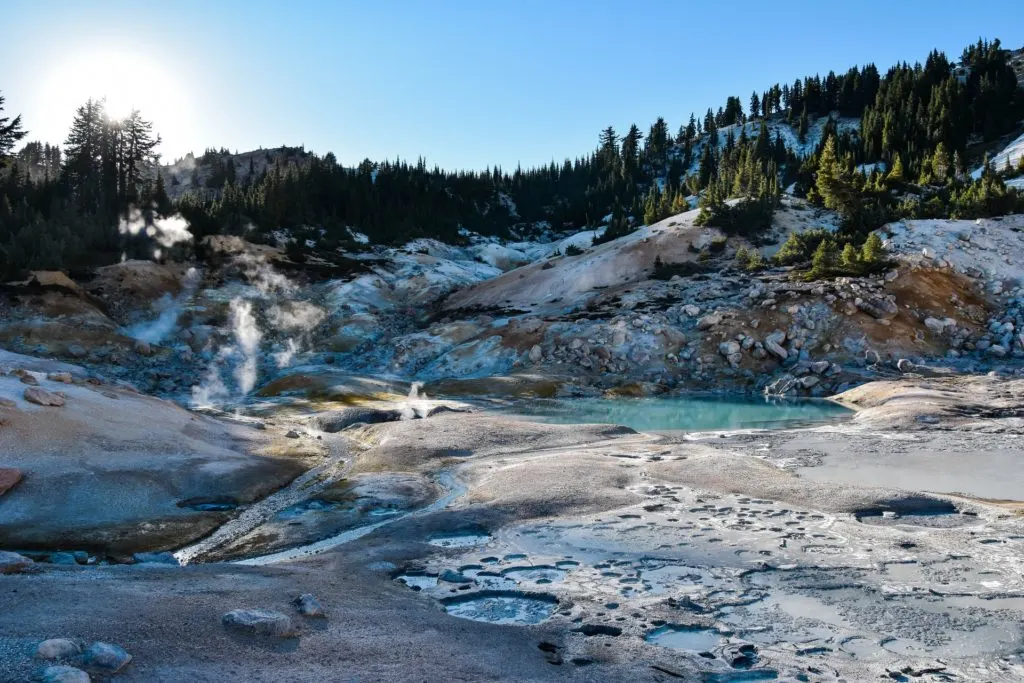 Isle Royale National Park, Michigan
The only way to reach Isle Royale National Park is by boat or floatplane from Michigan's Upper Peninsula or northern Minnesota. The island sits in the middle of Lake Superior near the Canadian border and is actually the least visited US National Park in the Lower 48. It's a wild and roadless place known for excellent hiking, camping, and paddling. Isle Royale has a healthy wildlife population, but the stars of the show are the wolves and moose. The island's isolation and lack of human population have allowed researchers to study the interactions between these two species for over 50 years.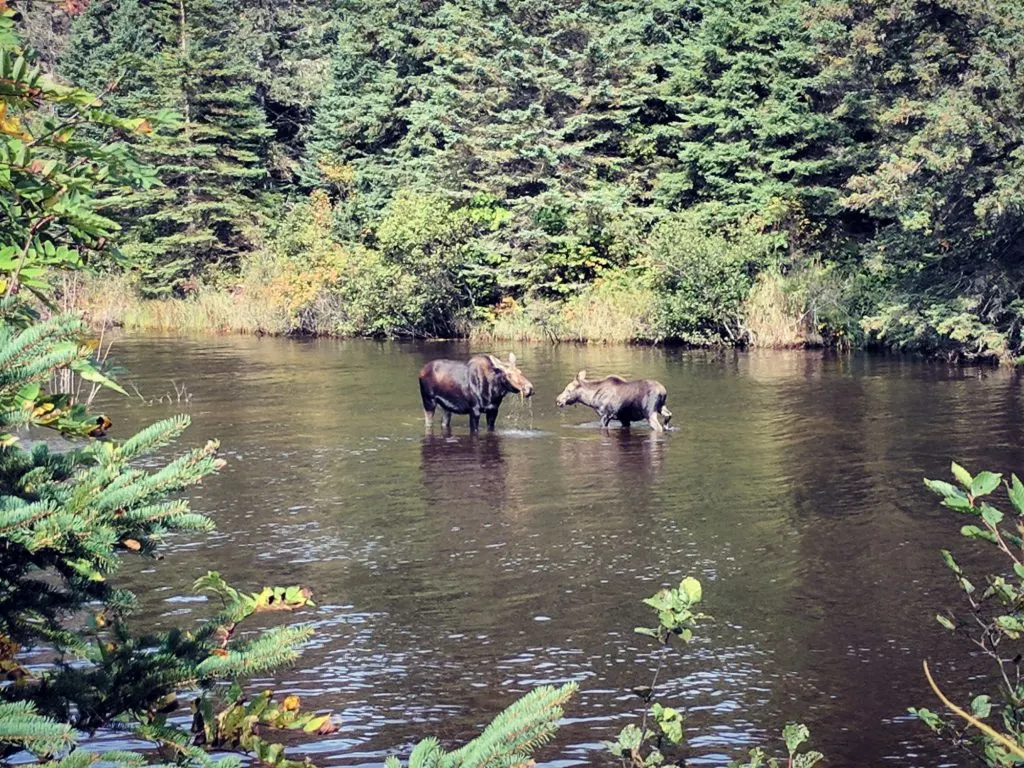 Mammoth Cave National Park, Kentucky
Kentucky has the world's longest known cave system and it is protected inside Mammoth Cave National Park. It has over 400 miles of mapped caverns, but more are being discovered every year. The only way to go underground is on a guided ranger tour. The easiest and most accessible option is the Frozen Niagara tour that passes waterfall-like rock formations. More adventurous cavers can take challenging routes that include lots of stairs, steep hills, and squeezing through narrow passageways. You can explore in the off-season too because it's always the same temperature underground: about 54F (12C).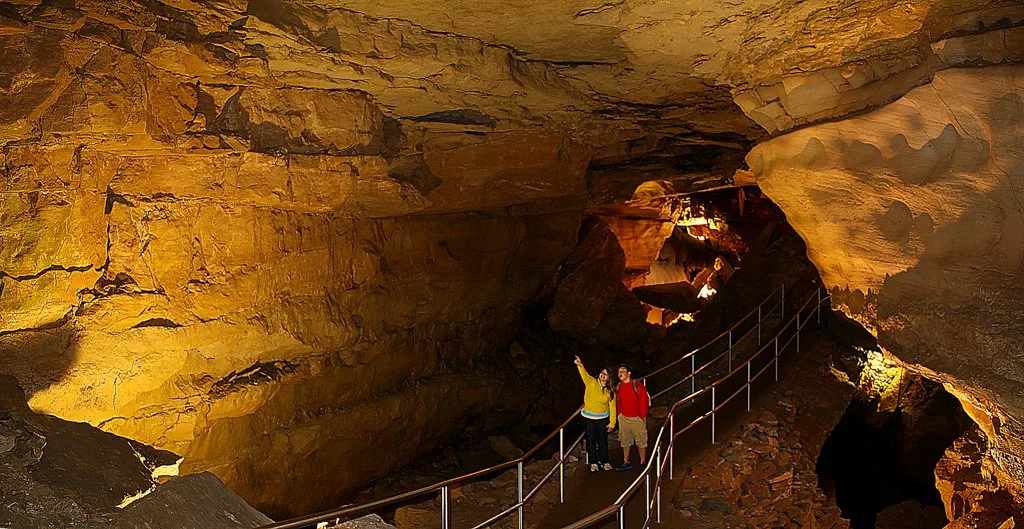 Congaree National Park, South Carolina
Although it's been open since 2003, South Carolina's Congaree National Park is a lesser known National Park. The park protects one of the tallest temperate deciduous forests in the world. You'll find the tallest known examples of 15 different tree species here including a 167-foot loblolly pine, a 157-foot sweetgum, and a 154-foot cherrybark oak. The easiest way to see the trees is to follow the 2.4-mile Boardwalk Loop Trail as it meanders through the old-growth hardwood forest. You can also explore the park by canoe on the marked Cedar Creek Canoe Trail. Try to time your visit for early summer to catch the fireflies lighting up the sky each evening.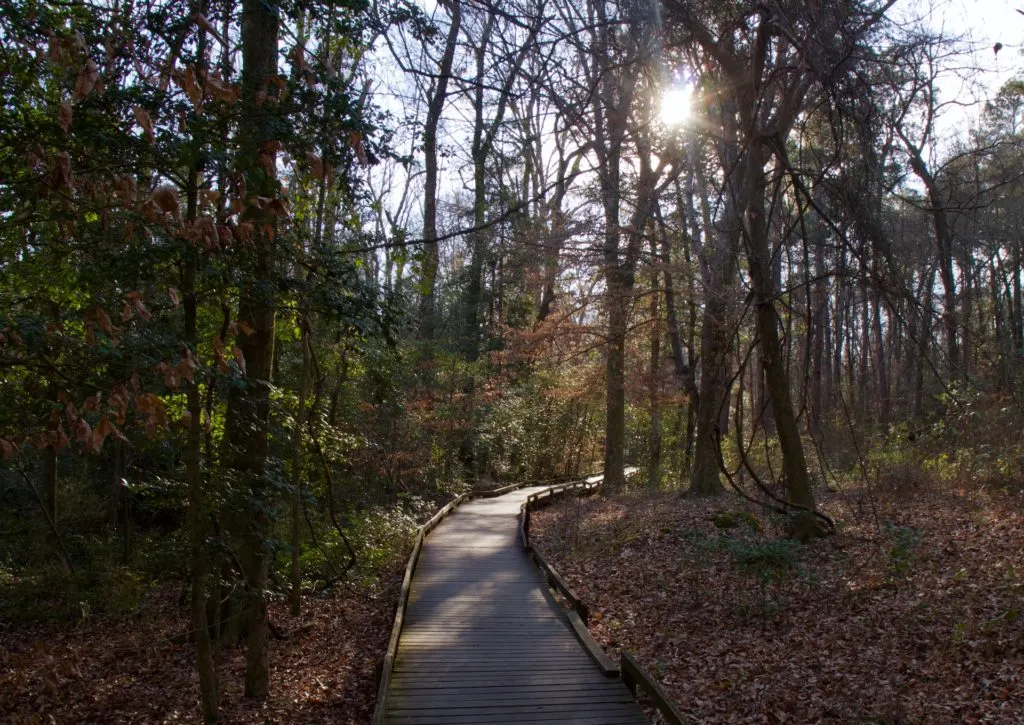 Theodore Roosevelt National Park, North Dakota
North Dakota's Theodore Roosevelt National Park includes three separate areas of eroded rock badlands. The park is named for America's 26th president who had a ranch in the area and became enamoured with the western lifestyle. The best way to see it is to take a drive on one of the scenic parkways. There are lots of viewpoints to stop and admire the unique rock formations. Don't miss Painted Canyon Overlook. As you drive, keep an eye out for wildlife including bison, pronghorns, wild horses, coyotes, elk, bighorn sheep, and deer. For extra cuteness, visit one of the prairie dog colonies in the southern part of the park. (The wildlife spotting here can be as good as in Yellowstone, but with a fraction of the crowds.)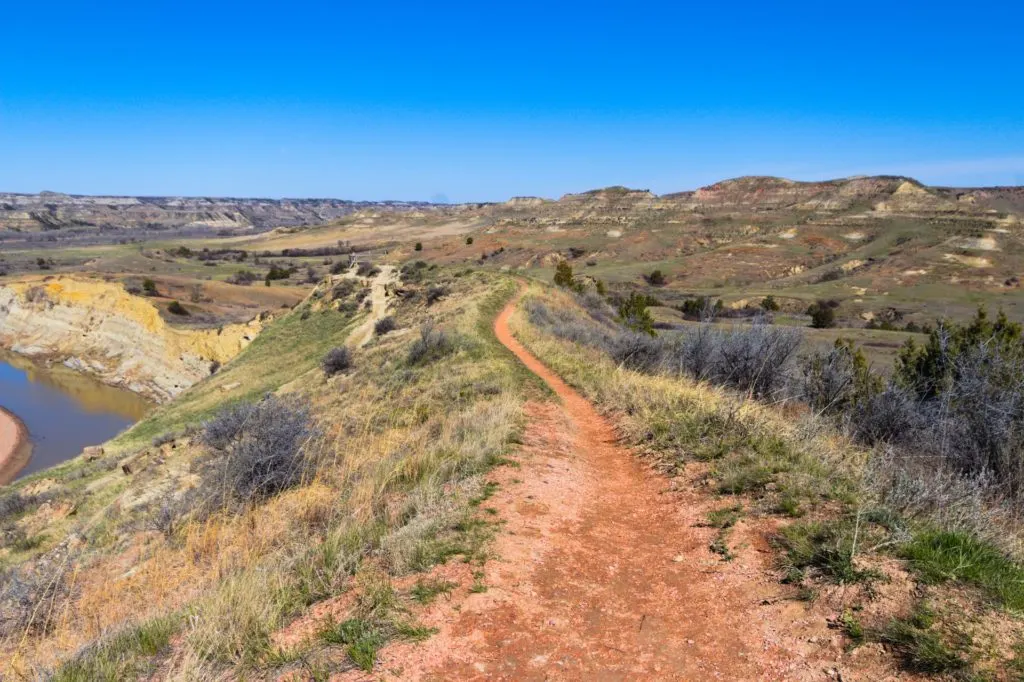 Pinnacles National Park, California
As one of America's newest National Parks, central California's Pinnacles National Park is still under-the-radar even though it's just 2 hours south of San Francisco. Upgraded from a National Monument to a National Park in 2013, it's named for a series of rocky pinnacles that are actually the eroded remains of an extinct volcano. Rock climbers love to scale the pointy spires. You can see the rock formations up close from several hiking trails. One of the park's signature hikes is Bear Gulch Cave Trail, a talus cave that is Other trails lead to hidden talus caves, home to colonies of Townsend's big-eared bats. It's also a great place to spot endangered California condors soaring overhead. Be sure to visit in the spring when the wildflowers erupt in a carpet of blooms.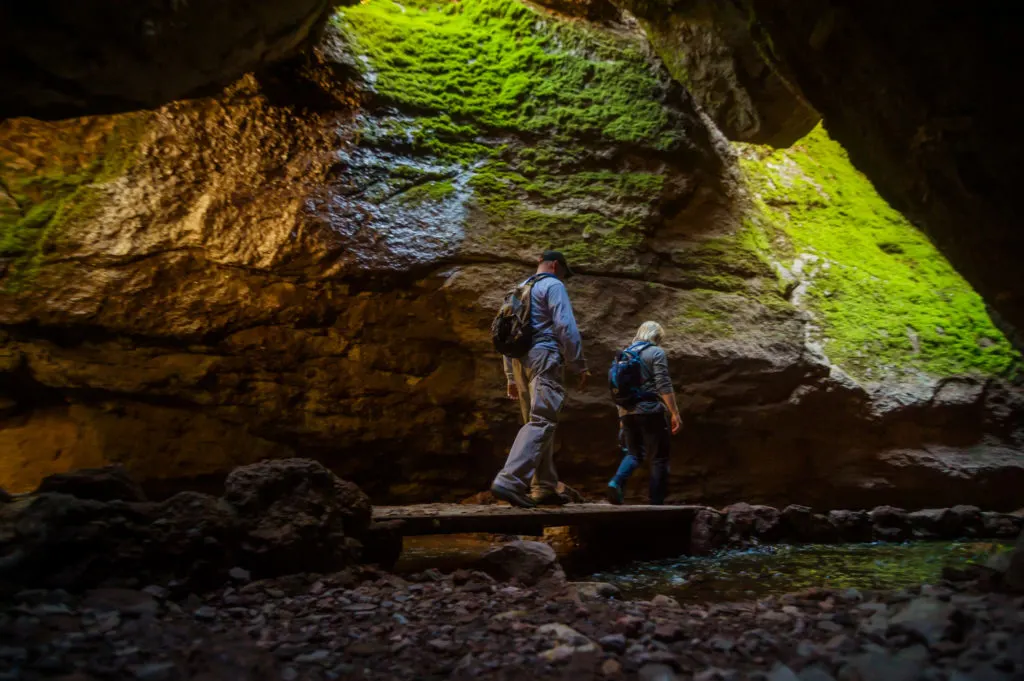 North Cascades National Park, Washington
Washington's North Cascades National Park is a rugged mountain paradise and includes the largest glacier system in the Lower 48. It definitely deserves its nickname: "The American Alps." Even though it is only 2.5 hours from Seattle, it's still an under-the-radar National Park. Most of the park is a remote wilderness, accessible only by hiking, boating, or horseback riding and the only way to reach most summits is by mountaineering or rock climbing. If you aren't up for a hike, you can still get great views of the peaks from the scenic pullouts along Route 20. Stop at Diablo Lake Overlook for great photo ops of the turquoise lake surrounded by mountains. (This is the only park on this list that I've actually been to. I spent three days there a few years ago backpacking on the East Bank Trail on Ross Lake. I'd love to go back and hike up into the mountains as they look spectacular.)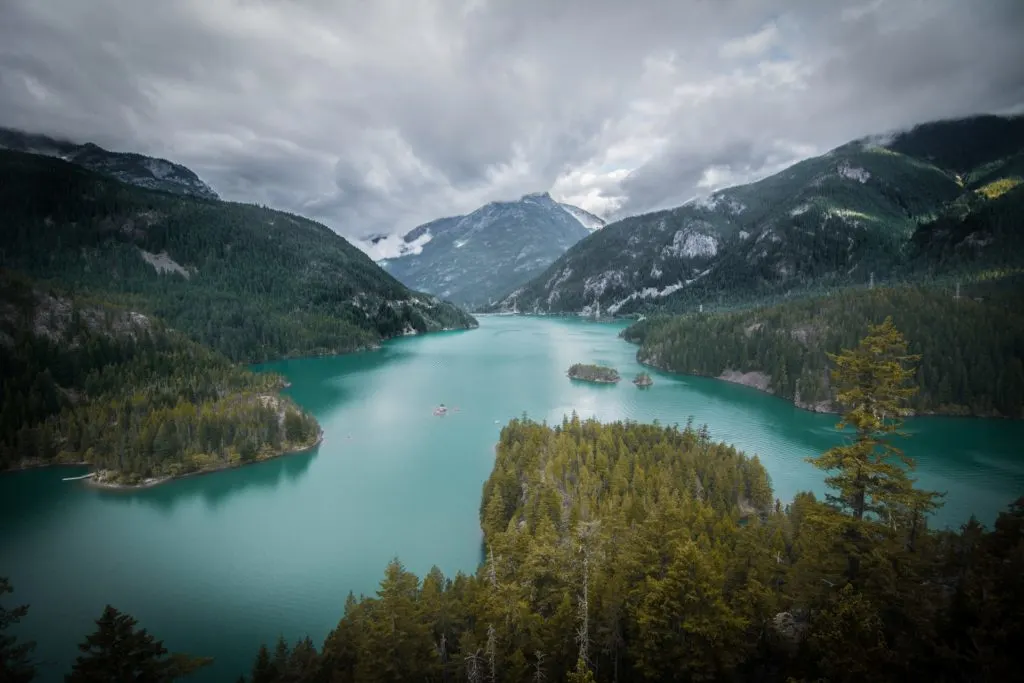 Saguaro National Park, Arizona
If you've seen classic cowboy films, you're familiar with the saguaro cactus. Pronounced "suh-WAHR-oh", these prickly plants can grow up to 40 feet tall and live for 200 years! Saguaro National Park protects two parcels of the Sonoran Desert. It's an important habitat for this giant cactus as well as many desert plants and animals. Both parts of the park are a short distance from Tucson and are easy to explore on several different scenic roads.
Get out into nature on one of the park's easy hikes or explore the petroglyphs at Signal Hill. If you're up for a challenge, there are lots of challenging hikes in Saguro National Park. Be sure to stay later in the day to catch the spectacular sunset colours at Gates Pass or Javelina Rocks. I've heard the scenery is a bit like Joshua Tree National Park, but waaay less busy.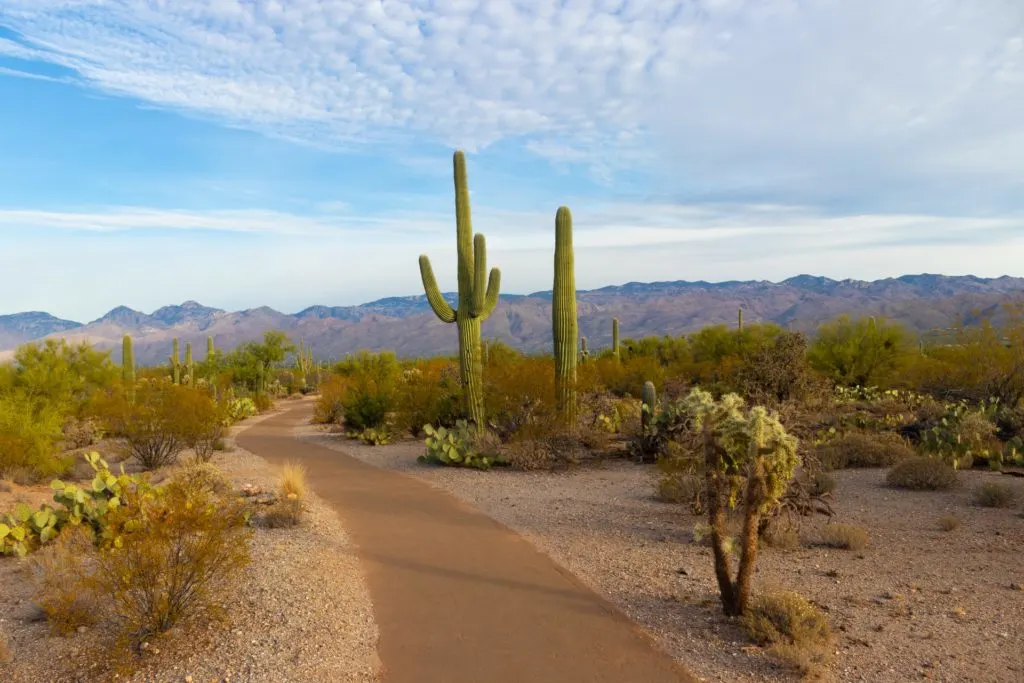 Psst! Heading to Arizona? Check out this epic Arizona road trip itinerary.
Katmai National Park, Alaska
The only way to get to Alaska's Katmai National Park is by plane or boat, which explains why it is one of the least visited National Parks. The park is named for Mount Katmai, one of 18 volcanoes in the park, many of which have erupted in the last 100 years. To explore the volcanic backcountry you'll need to hike or take a scenic flight. However, the volcanoes aren't the only attraction at Katmai. The park's huge Alaskan brown bears are world-famous. Every year dozens of bears come to Brooks Camp to feast on spawning Sockeye salmon. The park has dedicated viewing platforms for visitors to watch the bears from a safe distance.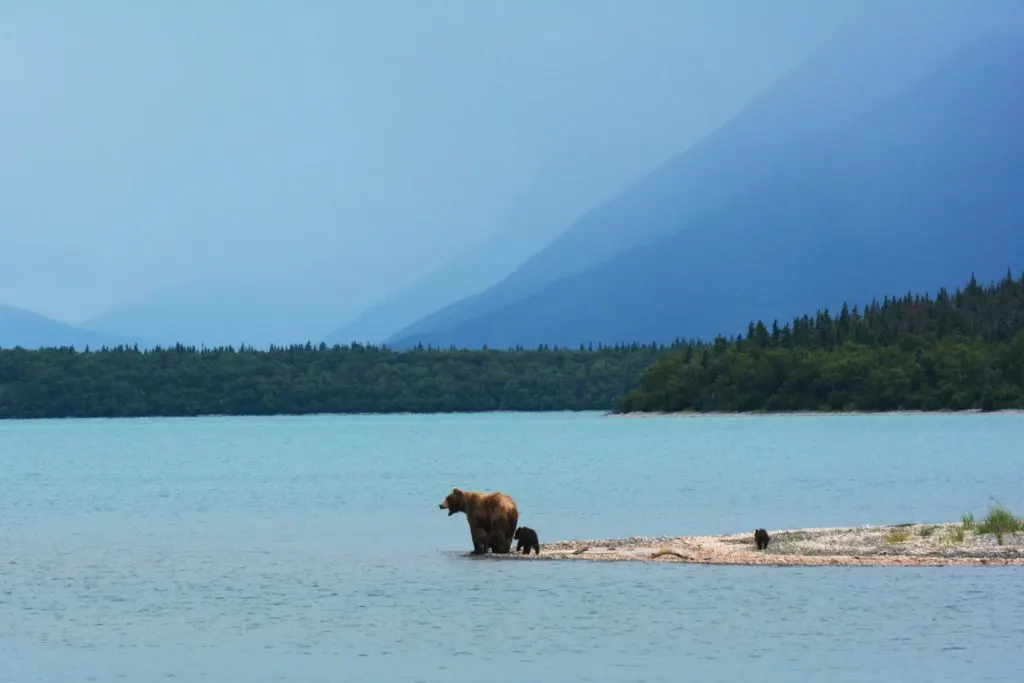 Have you visited any of these under-the-radar US National Parks? Are there other uncrowded US National Parks you recommend? Let me know in the comments!
Read More National Parks Posts: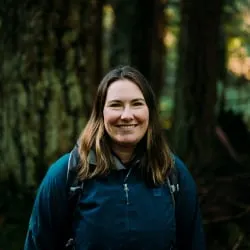 Latest posts by Taryn Eyton
(see all)