I love to read. Since I was about 5, I've fallen asleep every night of my life with a book no matter where I am: at home, in a hotel room, or in a tent. Each year, I read a few dozen books from a variety of genres, but outdoor adventure books are my favourite. I love getting lost in someone else's travels, learning about new places, and hearing about the natural world. And as a proud Canadian, I love reading adventure books about Canada or by Canadian writers. Here are my favourite Canadian adventure books. I think there's something for everyone on this list from traditional adventure memoirs to books about animals and trees. I hope you love these books as much as I did.
Hey there: Some of the links in this post are affiliate links, which means I earn a small commission at no extra cost to you if you make a purchase. Thanks for supporting my website! -Taryn
How to Read New Books If You Can't Leave The House
I know a lot of us are cooped up at home right now, and going to the library or a bookstore isn't possible. Here are some tips on how to read new books right now:
Download an ebook reading app: There are lots of options including the Kindle app from Amazon, Kobo, Google Play Books, and Apple Books. The apps are free and there are versions for your phone, computer, or iPad.
Order an ebook reader: I have been using an Amazon Kindle for over a decade and love it. It has a backlight so I can read it in bed without bothering my husband. And I love having hundreds of books all stored in one place.
Check your public library: Most lend out ebooks. But check to make sure that the format they use is compatible with your ebook reader or app.
Buy ebooks online: You can order from Amazon or support independent bookstores through Bookshop.org. They are usually much cheaper than physical books. You can also sign up for services like Amazon's Kindle Unlimited that let you read as many books as you want for a monthly fee (typically around $10/month). You can even try it for free for a month.
Download an audiobook: If you sign up with a service like Audible, the first month is free, then it's $15/month.
Buy physical books online: Of course you could use Amazon, but a better option is to buy online from an independent bookstore through Bookshop.org. You can also call your local bookstore. Many of them are shipping books right now, and they could use your support.
The Golden Spruce by John Valliant
This fascinating book tells the story of a rare golden-needled spruce tree in Haida Gwaii and the man who chose to cut it down. But The Golden Spruce is about much more than a man and a tree. It's about the intersection of logging, environmentalism, and indigenous culture. I like this book so much, I've read it twice.
Check prices: Amazon | Chapters-Indigo
READ NEXT: Things to Do in Haida Gwaii
Big Lonely Doug by Harley Rustad
This is another book about a man and a tree, but in this case, the man chooses not to cut the tree down. Big Lonely Doug is about the massive douglas fir of the same name that stands alone in a clearcut on Vancouver Island. It's a great read, but it's even more special if you make the pilgrimage to Port Renfrew to see Big Lonely Doug in person. (Here's my post about how to visit Big Lonely Doug and the other old-growth trees in the area. )
Check prices: Amazon | Chapters-Indigo
Lands of Lost Borders by Kate Harris
This beautifully written book is the story of Ontarian-turned-Yukoner Kate Harris' cycling trip along Asia's Silk Road. But Lands of Lost Borders is really so much more than that. It's about transcending borders and cultures, connecting to nature, and exploring our place in the world.
Check prices: Amazon | Chapters-Indigo
Rising by Sharon Wood
Canadian Sharon Wood was the first woman from the Americas to summit Mount Everest in 1986. She tells the story of that climb in Rising, but what I found more interesting was her exploration of the way the climb and the fame that it brought has shaped her life since.
Check prices: Amazon | Chapters-Indigo
Bear Attacks: Their Causes and Avoidance by Stephen Herrero
While not exactly light reading, Bear Attacks is a must for anyone who hikes and camps in bear country. Stephen Herrero is a professor at the University of Calgary and an expert in the study of bear behaviour. While parts of this book may scare you, by the end you'll feel more prepared to encounter bears. (Looking for a quick bear safety overview? Read my post about Bear Safety for Hikers, Campers and Backpackers)
Check prices: Amazon | Chapters-Indigo
All that Glitters by Margo Talbot
This is a book about ice climbing in the Canadian Rockies, but it's also a book about pain and a book about hope. Margo Talbot shares everything, warts and all, in this intensely personal memoir. She battles through some rough times, finding solace in climbing. All That Glitters is a tough read, but a powerful one.
Check prices: Amazon | Chapters-Indigo
Once They Were Hats by Frances Backhouse
Beavers are Canada's national symbol, so of course, this list includes a book about these fascinating creatures. After beavers moved into an urban pond near my old office, I wanted to learn all I could about them. Once They Were Hats is one of the best animal books I've ever read. It covers everything from beaver behaviour to the fur trade (that's the hats reference) to the ways that beavers shape our landscape. And it's told in such an engaging way. Highly recommended.
Check prices: Amazon | Chapters-Indigo
Where the Mountain Casts Its Shadow by Maria Coffey
Vancouver Island-based Maria Coffey lost her partner on Everest in 1982. In Where the Mountain Casts Its Shadow she speaks with the spouses, parents, and children of renowned climbers about the dark side of adventure and what happens when people don't come home.
Check prices: Amazon | Chapters-Indigo
Beyond the Horizon by Colin Angus
Many Vancouverites followed local adventurer Colin Angus as he attempted to circumnavigate the globe entirely by human-power between 2004 and 2006. In Beyond the Horizon, he tells the story of that trip, which included bikes, rowboats, skis, and a fairly public split with his adventure-partner. (If you liked this one, you'll also like Colin's earlier books Lost in Mongolia: Rafting the World's Last Unchallenged River, and Amazon Extreme: Three Ordinary Guys, One Rubber Raft, and the Most Dangerous River on Earth.
Check prices: Amazon
Unbound by Steph Jagger
Vancouver-native Steph Jagger was riding the ski lift one day when she literally saw a sign: "Raise restraining device". She took the hint and left her corporate life, bought a bunch of plane tickets, and set out to ski 4 million vertical feet in a year. Unbound is partly a travelogue, recounting the adventures of that year. But mostly it's a memoir about finding yourself and learning how to be a strong woman in a masculine world. Inspiring.
Check prices: Amazon
Owls in the Family by Farley Mowat
Farley Mowat is Canadian royalty. His books about the outdoors and the Canadian north are beloved. His best-known works are Never Cry Wolf and People of the Deer. But my favourite is Owls in the Family. Aimed at kids, it tells the story of a boy who adds owls to his eclectic collection of pets.
Check prices: Amazon | Chapters-Indigo
Being Caribou by Karsten Heuer
In 2003 Karsten Heuer and his wife Leanne Allison trekked for five months across the Yukon and Alaska, following the migration of the 100,000+ animal Porcupine caribou herd. Being Caribou is an incredible story about adventure, biology, and the way that humans are impacting our planet. (Leanne also made an amazing film about their trek that you can watch for free on Canada's National Film Board website.)
Check prices: Amazon | Chapters-Indigo
Lines on a Map by Frank Wolf

Frank Wolf is one of our country's most accomplished contemporary adventurers. Also, he's badass and pretty damn funny. Lines on a Map is a compilation of his stories from the last two decades of adventures in Canada and around the world. Definitely one of my favourite Canadian adventure books from the last few years.
Check prices: Amazon | Chapters-Indigo
Surviving Logan by Erik Bjarnason and Cathi Shaw
I read Surviving Logan in a single afternoon. Erik Bjarnason took part in an expedition to climb Mount Logan (the highest mountain in Canada) in 2005 with fellow members of North Shore Rescue, Vancouver's famous Search and Rescue team. After a storm pummels the mountain, Erik and his teammates struggle to survive. (I first heard about Erik's story through a short film about his journey called Be a Man of More Words. It's a great short film – and it's on Youtube.)
Check prices: Amazon | Chapters-Indigo
Into the Planet by Jill Heinerth
Caves have fascinated me for a long time, but they are an inherently scary place. Add in water and frankly they get a bit terrifying. So I found Toronto-born Jill Heinerth's memoir Into the Planet, about her life as a cave diver both fascinating and terrifying. Jill is a woman in a macho and male-dominated field, so it was also interesting to get her perspective on pushing the limits of her sport.
Check prices: Amazon | Chapters-Indigo
The Killer Whale Who Changed the World by Mark Leiren-Young
Today orcas are perceived as friendly, intelligent whales, but just a few decades ago, they were seen as bloodthirsty killers, capable of devouring anyone who got too close. The Killer Whale Who Changed the World explains how that perception shifted, and I was surprised to learn that it happened in my hometown at the Vancouver Aquarium. Even if you're not a whale nerd, this is an excellent read – I finished it in one sitting! (Also, I recently went kayaking with whales in the Johnstone Strait. What an insane experience!)
Check prices: Amazon | Chapters-Indigo
Stories from the Magic Canoe by Cecil Paul
Cecil Paul, also known as Wa'xaid is an elder and activist from the Xenaksiala First Nation in Northern BC. Stories from the Magic Canoe is part memoir about his life, part musings about the environment and our relationship to nature. But the thing that I found most interesting, is that it is an oral history: Briony Penn recorded Wa'xaid's stories over a period of 15 years and complied them thematically into a book. A must read for an insider perspective on indigenous context in Canada.
Check prices: Amazon | Chapters-Indigo
Blue Sky Kingdom by Bruce Kirkby
Bruce is a Kimberly, BC-based adventurer with a wife, two kids and a freelance writing career. But he feels distracted and disconnected from his life and his family. So they take the bold step of heading to a Tibetan buddhist monastery for a few months. Blue Sky Kingdom is a memoir tells the story of their overland journey to the Zanskar valley as well as their time at the monastery. I read this book in just a few days while on a backpacking trip and Bruce's self-aware telling of the story really resonated with me. Sometimes we do need to be away in a place where life is truly simple to understand who we are and how we connect with those we love.
Check prices: Amazon | Chapters-Indigo
Eating Dirt by Charlotte Gill
I loved Eating Dirt when it first came out in 2013 and I recently reread it. It's a memoir about tree planting and the realities of the tough lives that planters live. But Charlotte Gill's words are often poetic, and the book is also a love letter to forests, especially the coastal forests of British Columbia. A portion of the book also takes place around Holberg near Cape Scott Provincial Park, which is an area close to my heart.
Check prices: Amazon | Chapters-Indigo
The Oil Man and the Sea by Arno Kopecky
With Enbridge's Northern Gateway pipeline looming, the author and a friend sail up BC's northern coast in the summer of 2012 to explore the region and hear from the indigenous people who have lived along the proposed oil tanker route since time immemorial. Arno and his friend approach the project as beginners and non-sailors. The Oil Man and the Sea has plenty of humour, but also contains some beautiful prose. Although the pipeline project was cancelled in 2016, the book is not out of date since the temperate rainforests and wild seas of the Great Bear Rainforest are continually under threat from other developments.
Check prices: Amazon | Chapters-Indigo
More Canadian Adventure Books on My Reading List
Like many avid readers, I have a long list of books I want to read. Here's are some adventure books about Canada or by Canadians that are currently on my reading list. As I work my way through them, I'll add the recommended ones to this post.
How many of these Canadian adventure books have you read? What else should I add to my reading list? Tell me in the comments.
Read Next: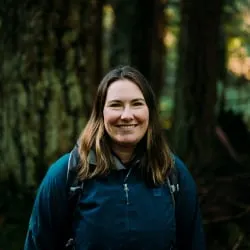 Latest posts by Taryn Eyton
(see all)