If you've been to a Canadian national park, you know they are special places. I've been to 17 of the 48 national parks in Canada and am already planning which park I will visit next. (Spoiler: It's Gwaii Haanas!)
If you're looking for the perfect present for a national park lover, I've got you covered. This list of the best Canadian national park gift ideas has something for everyone including:
The BEST gift for Canadian national parks lovers: the Parks Canada Discovery pass
Books and maps to plan their next trip to a national park
Must-have national park souvenirs and collectibles
Posters, art, and decor to celebrate their love of national parks
And lots more!
Read on to discover a fun gift for the national park lover on your list.
Psst! Looking for more outdoorsy gift ideas? I can help!
Hey there: Some of the links in this post are affiliate links, which means I earn a small commission at no cost to you. Thanks for your support. -Taryn
Parks Canada Discovery Pass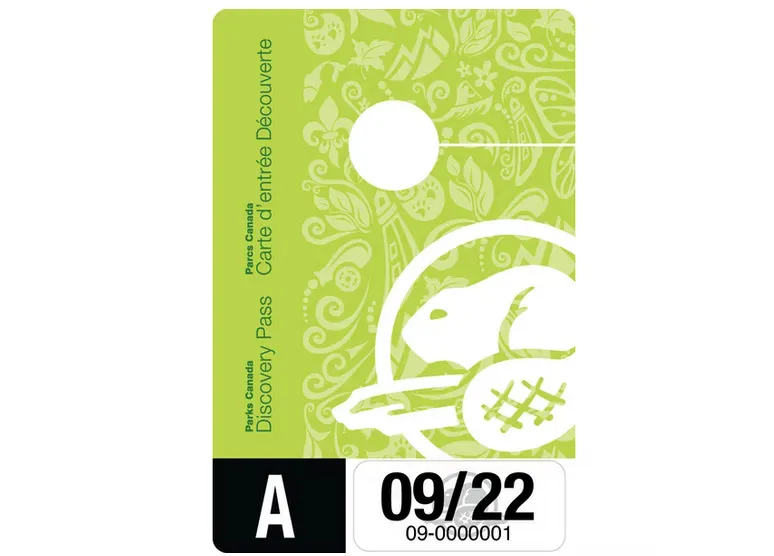 The Parks Canada Discovery Pass gives you access to all national parks across Canada, as well as National Marine Conservation Areas and National Historic Sites. That's over 80 locations.
The pass is valid for 12 months from the date of purchase, so it's a perfect gift to spark a trip next year.
You can buy individual passes for adults or seniors. But the best value is to buy the family/group pass that covers up to seven people travelling in the same vehicle.
Check prices:
READ NEXT: How to Take an Epic Canadian National Parks Road Trip
National Parks Puzzles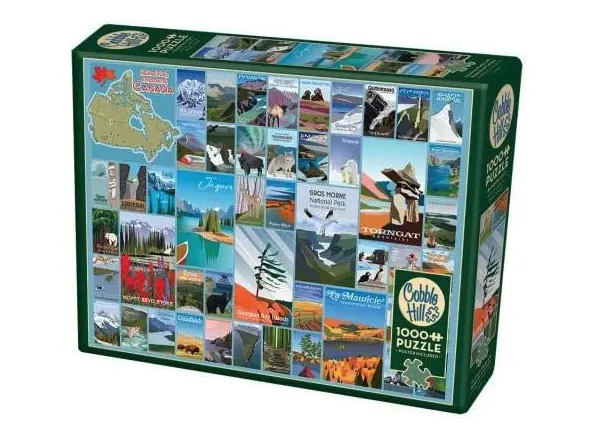 Whether it's a park you dream of visiting or one you have fond memories of, working on a National Park puzzle is lots of fun. In the winter, I love to work on beautiful puzzles that get me excited for summer adventures.
Check prices:
Personalized Wood Ornament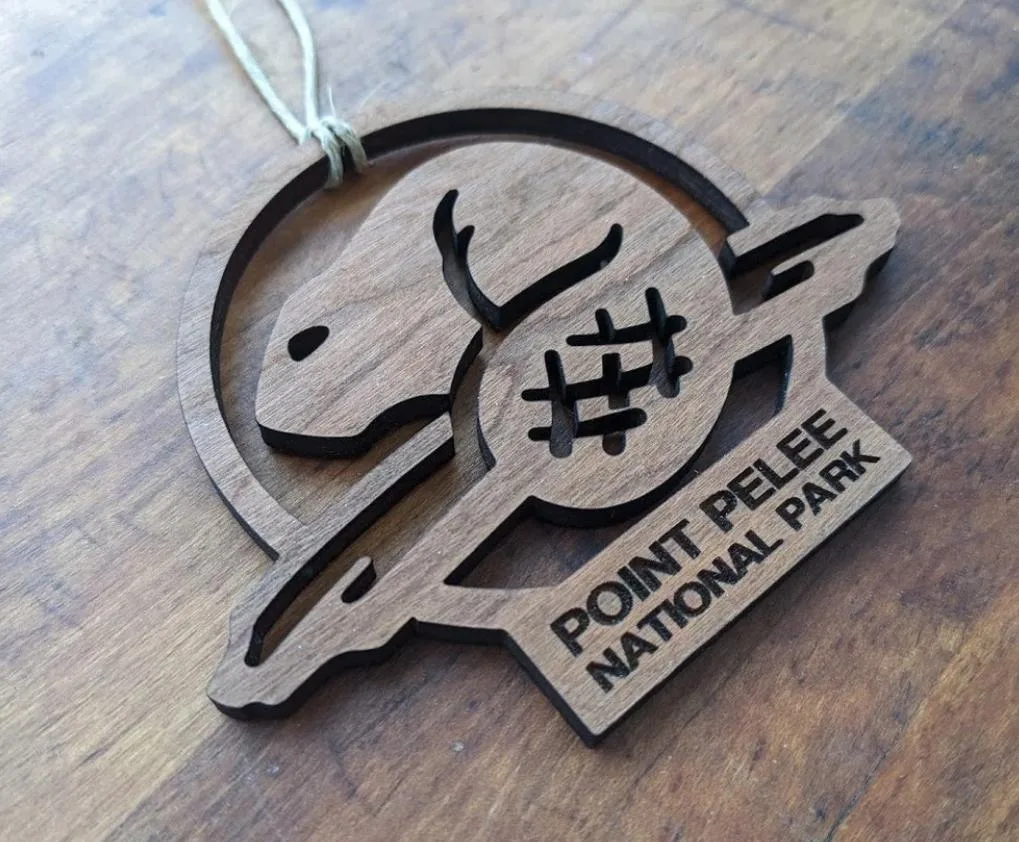 These handmade wood ornaments come in the shape of the Parks Canada logo. You can personalize the bottom to feature your favourite national park or something meaningful to you, like the date of your visit.
Check prices:
Rumpl National Park Puffy Blanket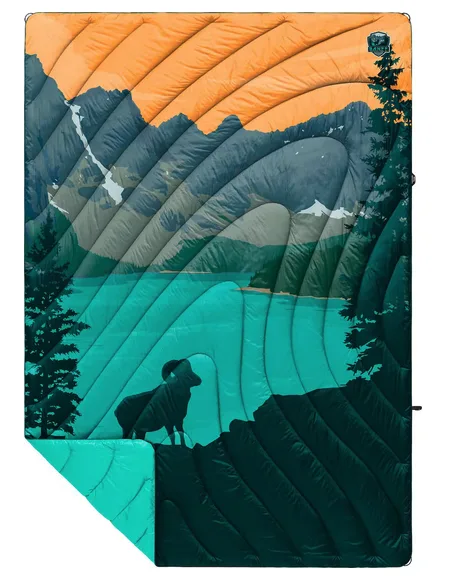 Rumpl makes amazingly cozy puffy blankets that are perfect for wrapping up around the campfire, draping over your sleeping bag on cold nights, or keeping in your van. They have a new series that celebrates Canadian National Parks with gorgeous artwork inspired by your favourite park.
Check prices:
National Parks Patches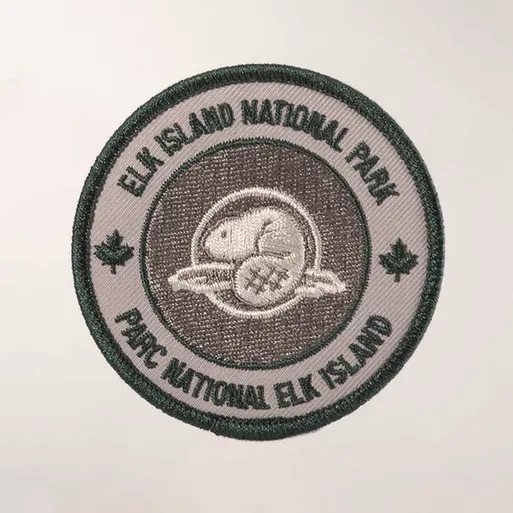 Add sew-on or iron-on patches to your backpack as a great souvenir of all the Canadian National Parks you have visited. You can get official ones from Parks Canada, but the ones on Etsy are much cuter.
Check prices:
Backroad Maps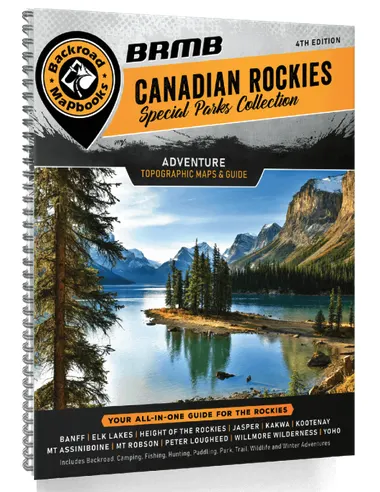 Sometimes you just want a paper map. I love the Backroad Map Books since their maps have everything outdoor adventurers want: hiking trails, gravel roads, hot springs, fishing holes, and lots more. I take these maps on every road trip.
You can buy region-specific map books or folded waterproof maps for small areas, like Banff, the Bruce Peninsula, Yoho, and lots more.
Check prices:
A Memoir About One Woman's Journey to Visit All of Canada's National Parks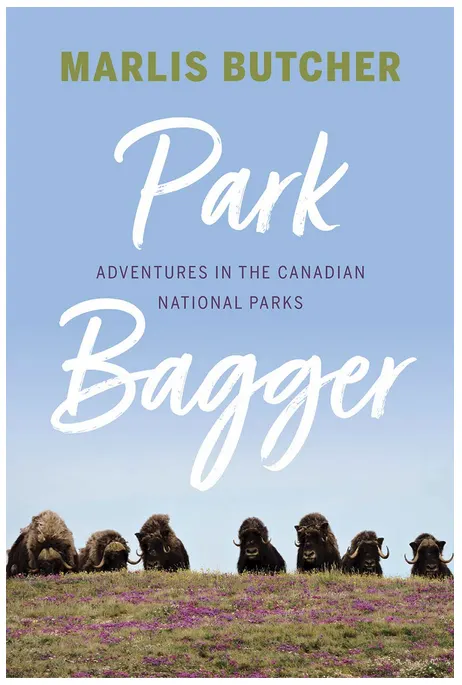 Marlis Butcher spent years exploring all of Canada's National Parks, kayaking, hiking, snorkelling, and snowshoeing along the way. Parks Bagger is a memoir that chronicles her adventures and encourages others to visit some of Canada's lesser-known parks.
Check prices:
READ NEXT: The Best Canadian Adventure Books
National Park Scratch-Off Maps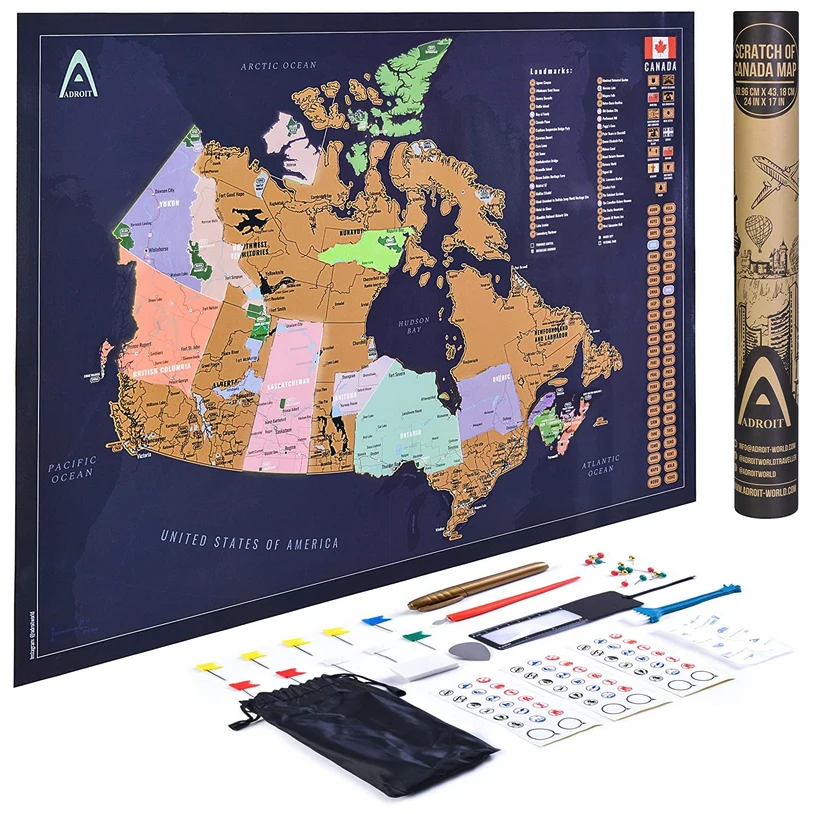 It's fun to track where you've been. Commemorate your trips by scratching-off provinces, landmarks, and of course, National Parks as you visit them.
Check prices:
National Parks Calendars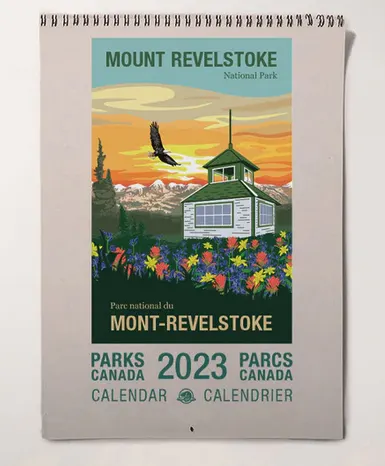 A beautiful wall calendar is a great way to display inspiration from your favourite national parks all year long.
Check prices:
National Parks Scented Candles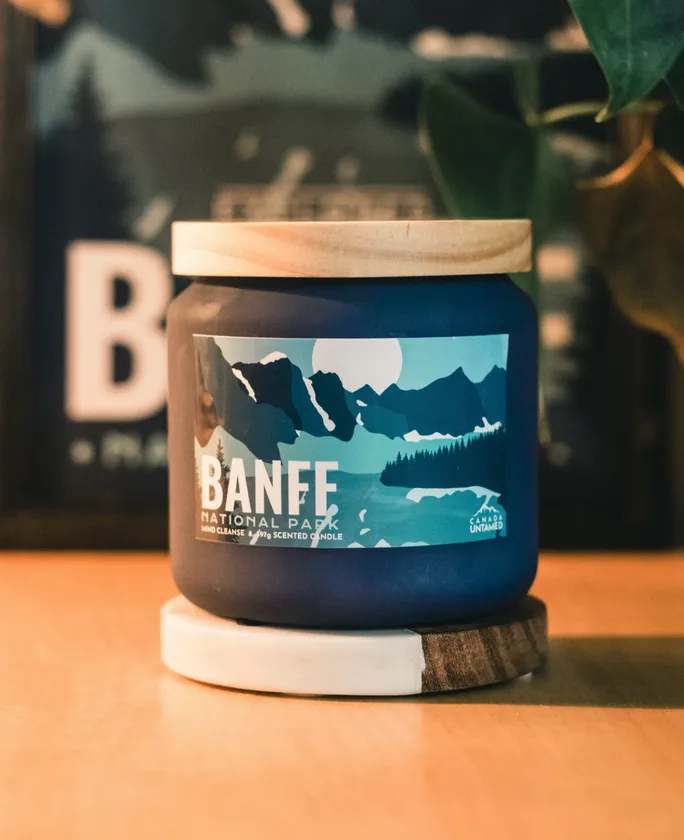 These beautiful candles are handmade in Canada. Each one has a unique scent and beautiful artwork celebrating a different national park. You can buy them as a set of mini candles or in large mason-jar versions with wood lids.
Check prices:
Canadian National Parks T-Shirts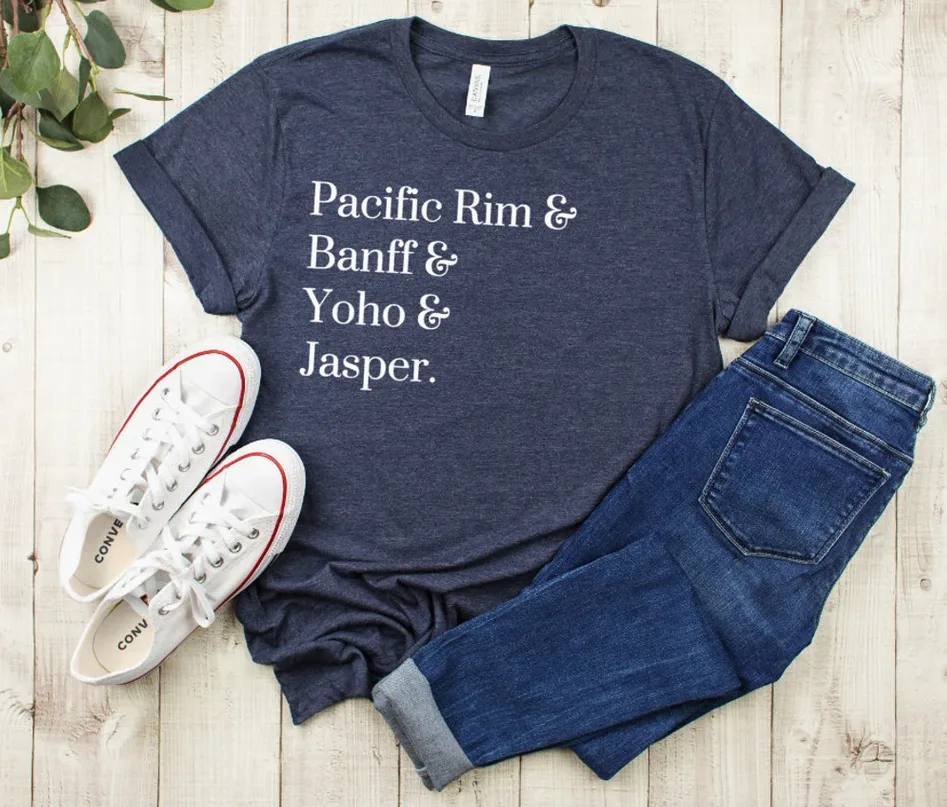 Celebrate your favourite Canadian National Park with a fun graphic tee. Talented artists on Etsy have created dozens of fun designs.
Check prices:
Canadian National Park Guide Books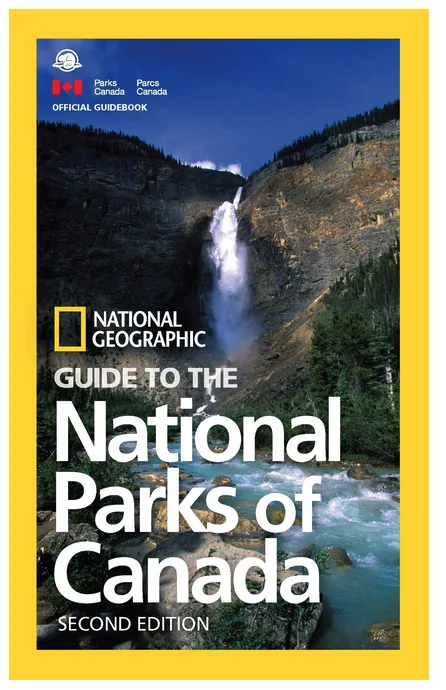 A gorgeous guidebook is a great way to start planning a trip to Canada's National Parks. I also love looking through them to discover places I didn't even know I wanted to go. The National Geographic Guide covers all the parks, but you can also get park-specific guides for Banff and the mountain parks, or regional guides that include the national parks.
Check prices:
National Parks of Canada Colouring Book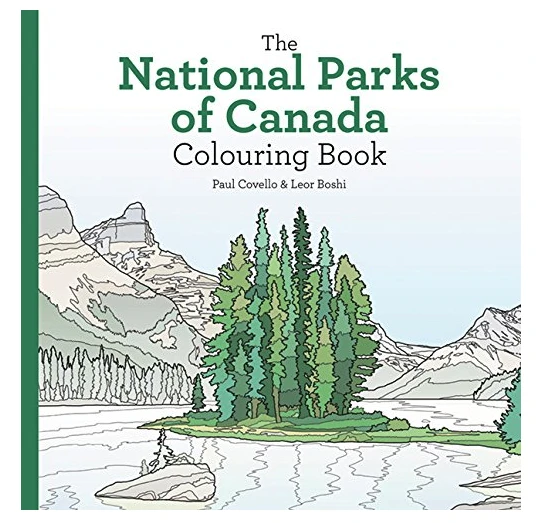 I love this gorgeous colouring book – I bought it to entertain me during the pandemic. The intricate designs provide hours of meditative colouring. I have spent many an evening reminiscing about my favourite parks while colouring in these stunning images.
Check prices:
Paul Zizka Photography Books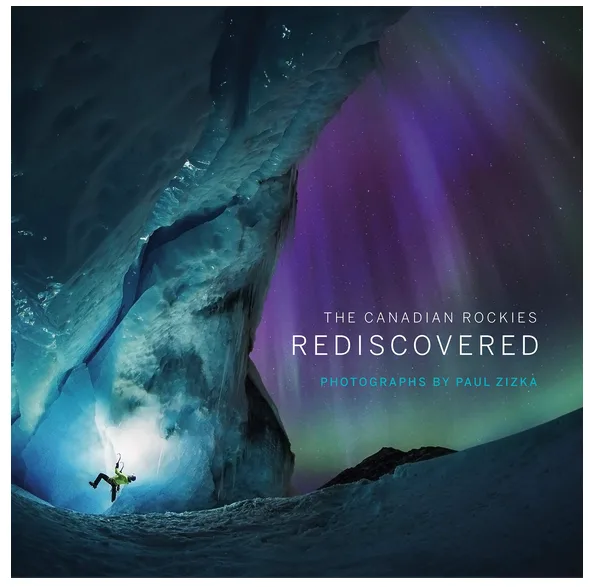 I've followed Paul Zizka's photography on Instagram for years. He takes absolutely breathtaking photos of the Canadian Rockies, with a focus on night photography and outdoor sports. His coffee table books make wonderful gifts.
Check prices:
Canadian National Parks Posters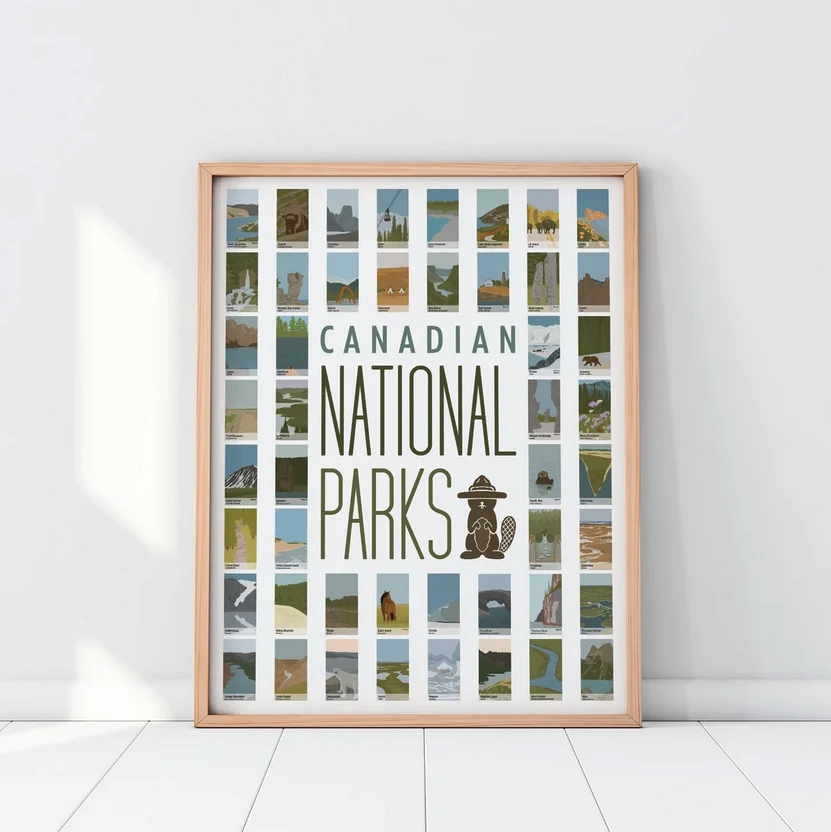 There are tons of gorgeous Canadian National Parks posters on Etsy, created by talented artists. There are all sorts of styles from vintage to modern. I love the ones from sillustrates, Canada Untamed, DamnFinePrintsCanada, and Raspberry Milk Designs.
Check prices:
Parks Canada Hoody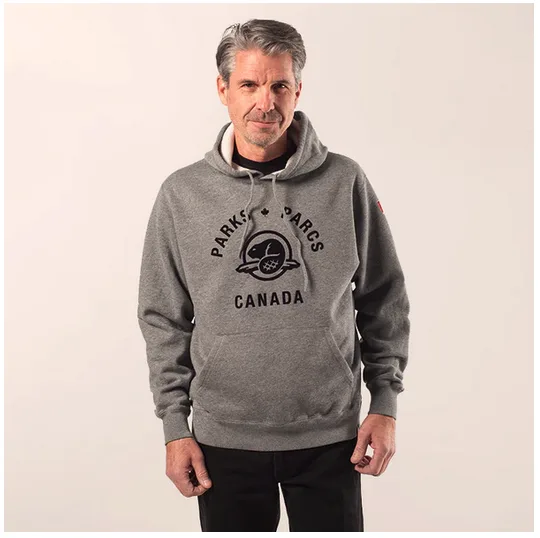 My husband bought this soft cotton hoody when we visited Pacific Rim National Park last summer. Since then, it's become his go-to layer for wearing on chilly days. It's unisex, so it works for lots of body types. (That's the Parks Canada model in the photo – not my husband!)
Check prices:
National Parks Stickers
Personalize your water bottle, laptop, notebook, car, or RV with stickers that celebrate the Canadian National Parks. Lots of artists on Etsy have really cute options. I like the ones from SimplyLaurelDesigns, Canada Untamed, and MattHallArtworks.
Check prices:
Canada National Parks Bucket List Journal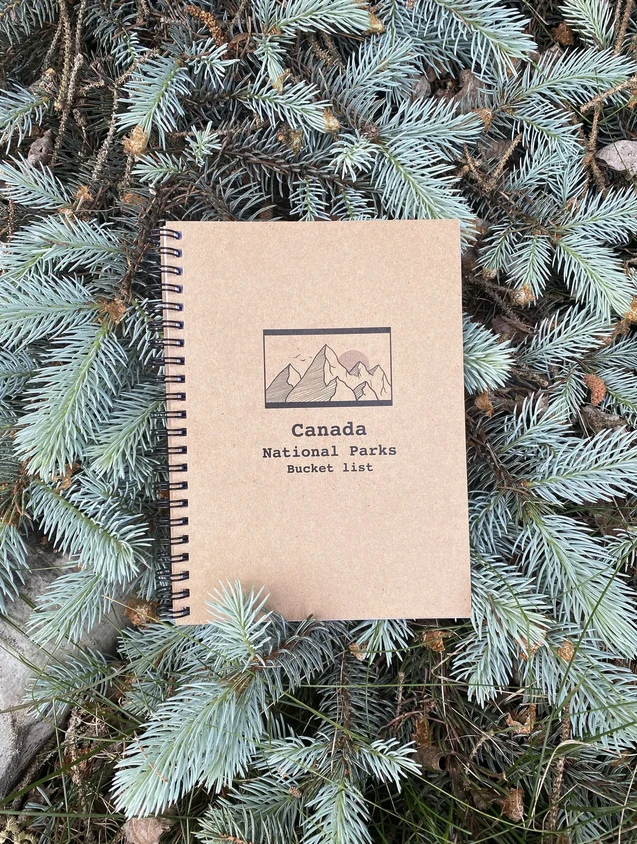 This cute handmade journal is the perfect way to document your visit to every Canadian National Park. It has spots to make notes about your trip to each park as well as room for stamps, stickers, and photos.
Check prices:
Plant and Animal Field Guides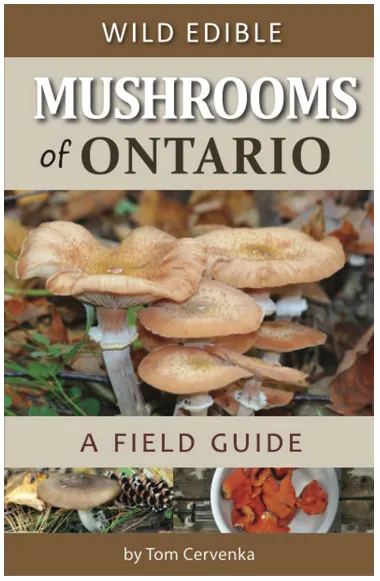 One of the best parts of spending time in national parks is learning about the local plants and animals. I love using field guides to identify flora and fauna.
Check prices:
READ NEXT: The Best Vancouver Hiking Books
Canadian National Parks Art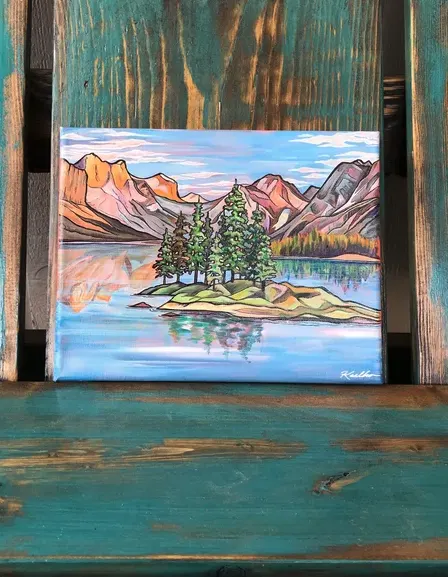 Etsy is a great place to buy unique original art. You can get paintings or prints in a variety of styles. I have lots of unique outdoors art in my house from Etsy. I love Anja Jane's work (above right) and have one of her prints hanging in my home office.
Check prices:
So those are my picks for the best Canadian national parks gift ideas. Putting together this list got me excited about planning my next national park trip… and I bet you want to plan a trip now too!
MORE GIFT GUIDES:
MORE CANADIAN NATIONAL PARKS POSTS: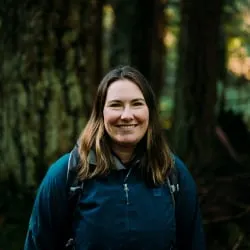 Latest posts by Taryn Eyton
(see all)