The best gift you can give is to make great memories together, but if you're choosing Valentine's gifts for hikers and campers, give something they will actually use. Chocolate and roses are nice, but outdoor gear is even better. (Or am I the only one with that mentality?)
Here are my picks for the best Valentine's gifts for campers and hikers. With 14 ideas on the list and items from budget to splurge, I hope you'll find something for your sweetie. I've even included outdoorsy versions of traditional Valentine's gifts. (And I'd like to think they are all a little bit romantic too.)
Psst! Need a memorable Valentine's Day plan? Check out my suggestions for best Valentine's date ideas for outdoorsy couples.
Hey there: Some of the links in this post are affiliate links, which means I earn a small commission at no cost to you. Thanks for your support. -Taryn
Hiking and Camping Inspired Valentine's Day Cards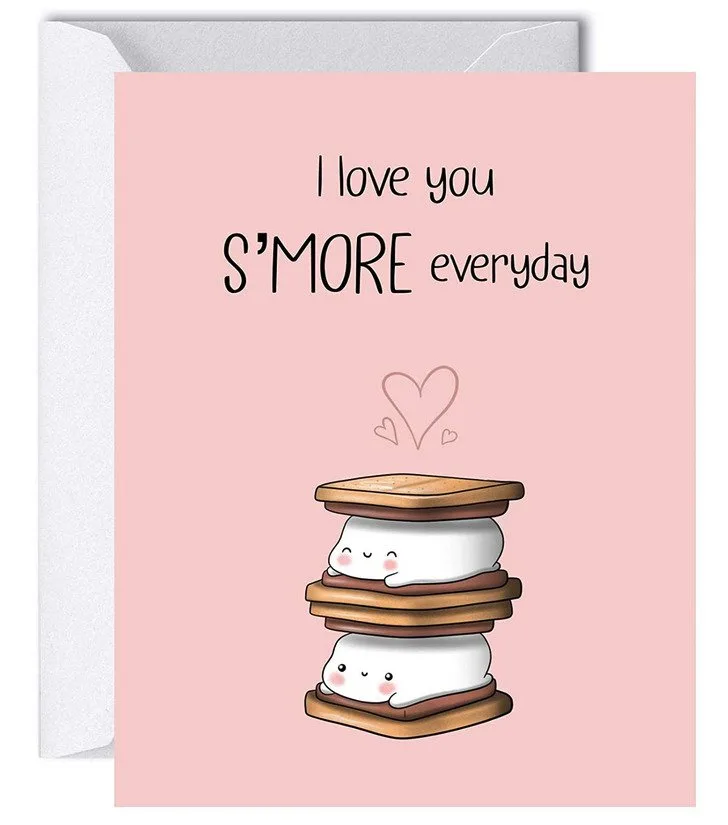 Skip the generic cards at the drug store and get a Valentine's Day card designed for hikers or campers. REI has some really cute greeting cards with puns about hiking boots. This cheeky trowel one is my fave. Etsy has dozens of really sweet handmade cards perfect for Valentine's Day. I love the hand-drawn hiking art on this one. There are also some cute cards on Amazon, like this adorable s'mores one.
A Cozy Double Sleeping Bag So You Can Snuggle
Let your partner know you want to cuddle with them on your next camping trip. There are tons of two-person sleeping bags available these days and they are way more comfortable and compact than zipping two single bags together. They make great Valentine's gifts for hikers.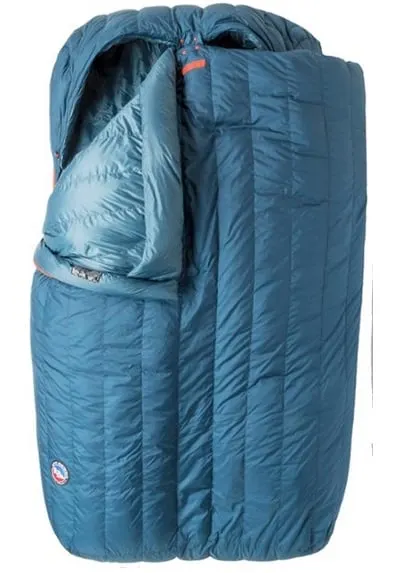 For lots of cozy warmth for car camping or chill backpacking trips, check out the Big Agnes King Solomon 35F Double Sleeping Bag. It fits two single pads (so you don't need an expensive specialty mattress) and gives you each your own hood.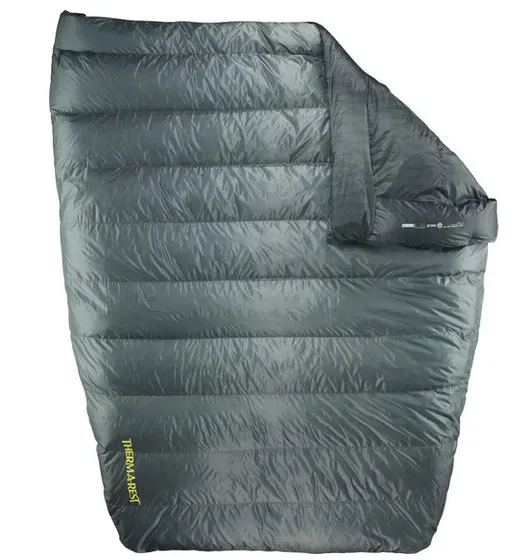 If you're looking for something to use on fast and light backcountry trips, get a double quilt. Backpacking quilts have come a long way – they come with features like straps to attach it to your sleeping pad, side draft tubes to keep cold air out, and cozy elasticized foot boxes. The Therm-a-rest Vela Double 20F/-6C Quilt is a great ultralight option for couples who like to cuddle.
Backcountry Happy Hour Supplies
If your partner likes to enjoy a backcountry beverage, pick up a collapsible wine carafe, a lightweight flask, or an insulated growler, then pair it with a bottle of their favourite liquid indulgence.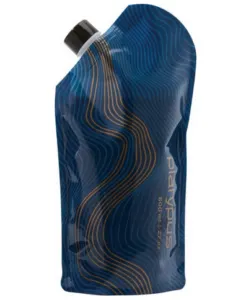 We take a super-light Platypus PlatyPreserve portable wine bottle on lots of trips. It folds down into nearly nothing once it's empty and doesn't affect the taste of the wine.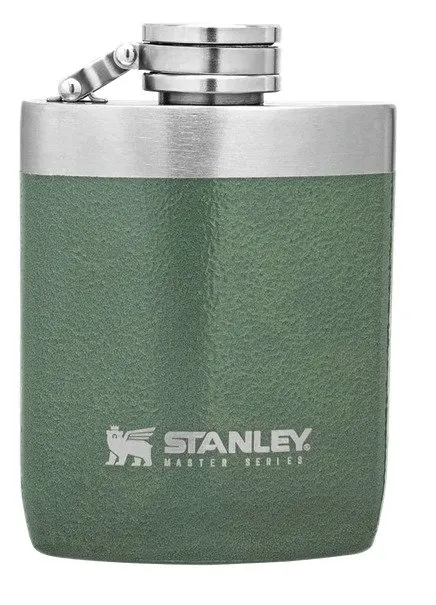 Wine can get a bit bulky, so my husband often packs a flask of scotch. If you're looking for a traditional metal flask, you can't go wrong with the stainless steel Stanley Master Unbreakable Hip Flask.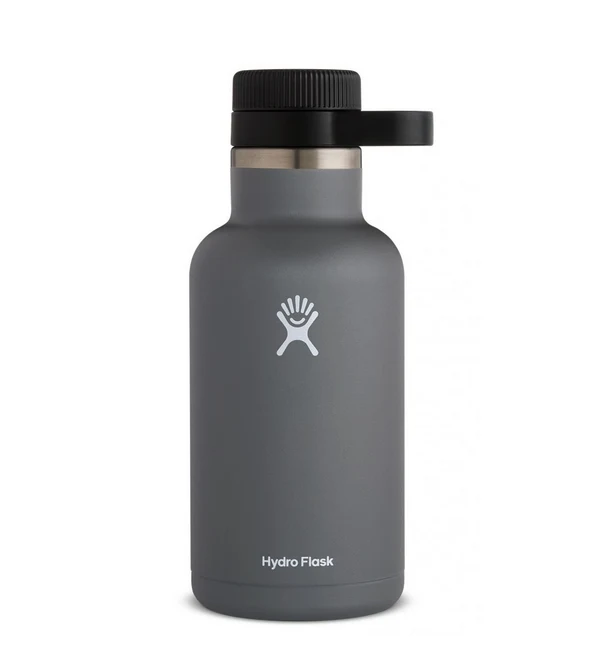 No one likes warm beer. Get your Valentine an insulated growler so they can bring craft beer to the campsite. We have this insulated Hydro Flask Growler. It keeps beer cold for 24 hours!
For bonus points, include camping versions of glasses of wine or beer glasses to go with your carafe or growler.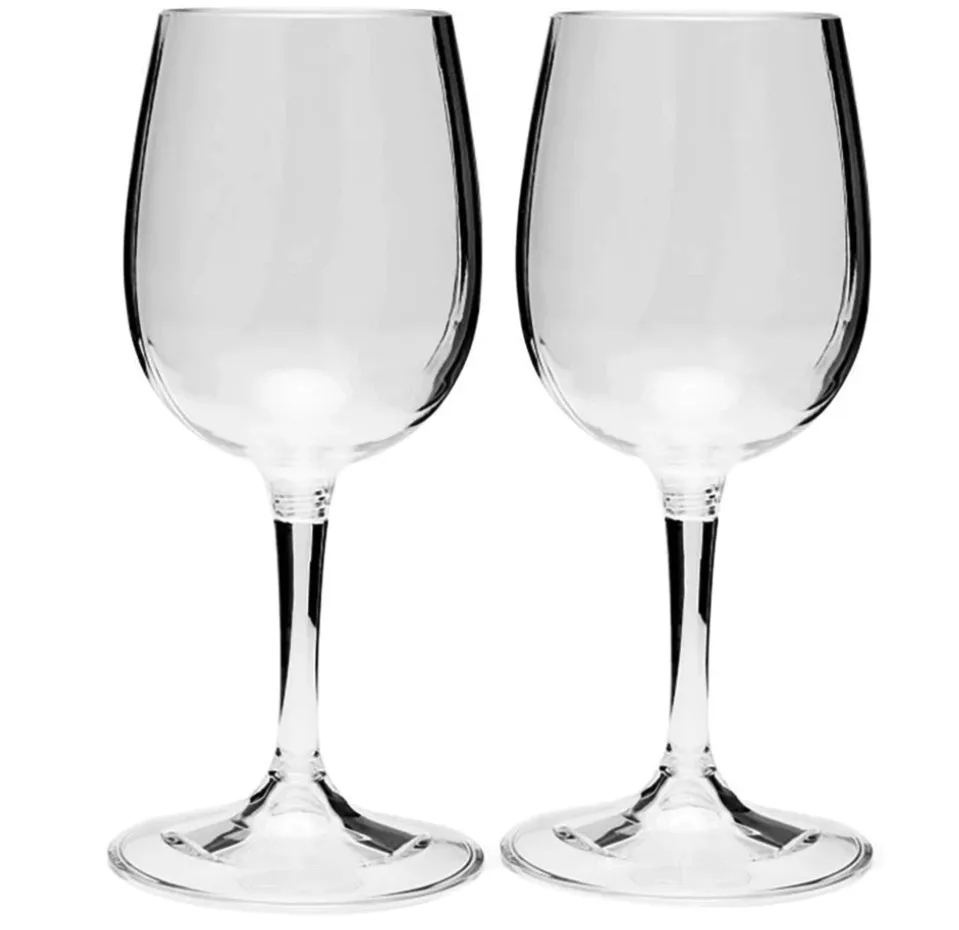 For wine glasses, the simple and affordable GSI Outdoors Nesting Wine Glass Set is a good option. The plastic glasses are unbreakable, collapse to take up less space, and have stems so you can feel fancy.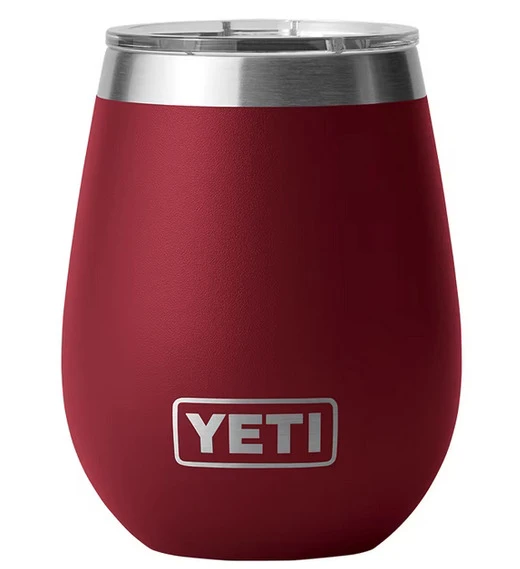 If you're looking for something insulated, YETI makes tumblers in both wine glass and beer pint sizes. I have a YETI Rambler Tumbler 20. It's great as a travel mug for coffee, but it also works to keep beer cold and holds a pint perfectly. It comes in great colours too.
Bouquet of (Wild) Flowers (Identification)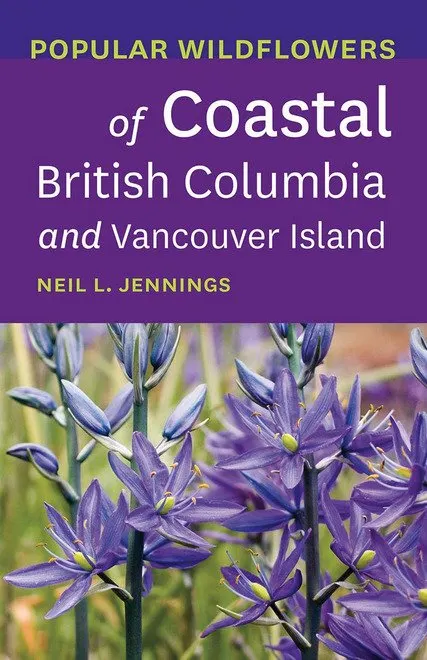 A bouquet of roses is such a Valentine's cliche. Get your sweetheart a flower identification book instead. That way you can explore meadows together, learning about the wildflowers you spot. I use Popular Wildflowers of Coastal British Columbia and Vancouver Island by Neil Jennings for my local area. Look online or in your local outdoor store for options for flower and plant ID guides.
Leave No Trace Tip: If you do head out to see wildflowers, keep Leave No Trace in mind. Stay on trails to avoid trampling flowers. Take a photo instead of picking them so others can enjoy them too. Wildflowers are fragile and some take years to produce a bloom. When you pick them or step on them, you can kill them.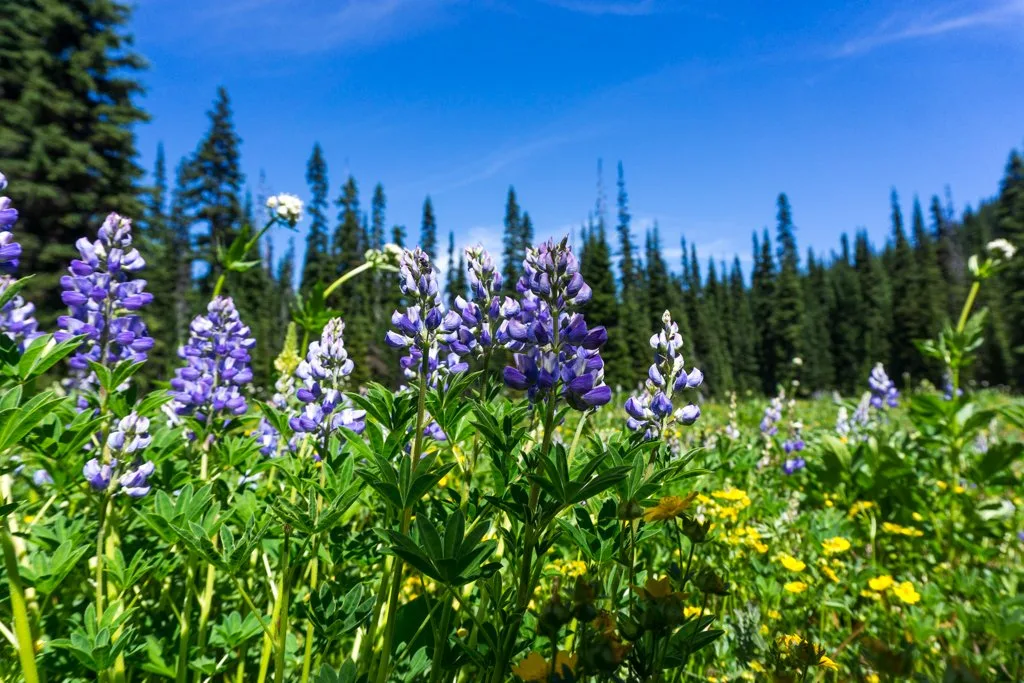 Sexy (Quick-Dry Hiking) Undies
Lingerie is a traditional Valentine's Day gift, right? Get them some sexy undies, but choose quick-drying ones perfect for hiking. They'll probably get more wear out of them than something impractically silky or lacy you picked up at the mall.
I love Patagonia's Active Underwear. They're basic, but cute and come in both briefs and hipsters. They are seamless too, so they won't chafe on long hikes. They're one of my picks for the best hiking underwear for women.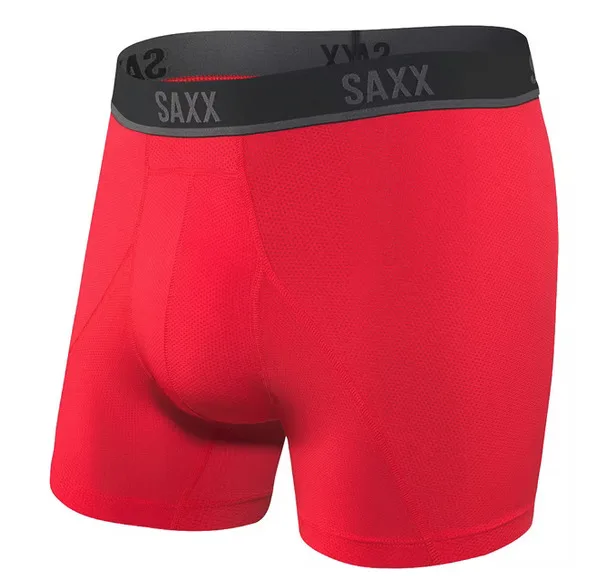 The guys I hike with swear by Saxx Kinetic HD Boxer Briefs. They fit well, dry quickly, and have a special pouch to keep the boys from rubbing against their legs. They also come in bright red, perfect for Valentine's Day.
Double Hammock for Cozy Hang-outs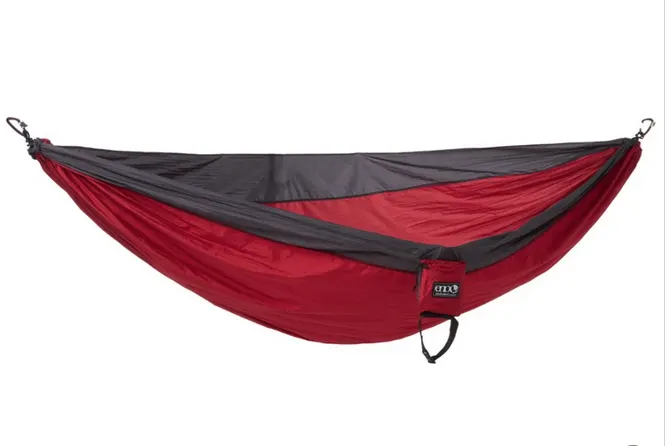 In a hammock built for two, cuddling is pretty much a given. Hammocks are one of my favourite ways to lounge around camp. And in the last few years, hammocks have gotten light enough to take backpacking too. The ENO DoubleNest Hammock comes in fun colours and prints.
Jewelry to Celebrate Your Love (of Hiking)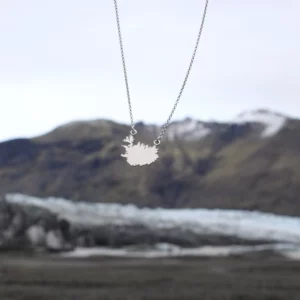 Custom jewelry is a great way to show your partner you love them. But get something that celebrates their love of hiking too. One of my favourite pieces is this custom Iceland necklace that my friend made for me. (She's a silversmith can make pretty much anything!) Etsy also has tons of sellers who will create a custom piece that celebrates a favourite mountain, lake, or trail.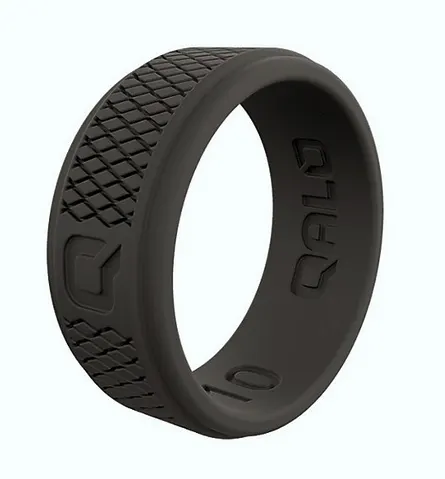 If your partner is concerned about wearing a traditional metal ring on their outdoor adventures, I've heard great things about QALO silicone rings. They come in lots of fun colours and patterns, so there's probably one that your Valentine will love.
Mood Lighting (for Camp)
The right lighting can help set a romantic mood. Don't miss out on mood lighting at your campsite. Now that LED lights and powerful batteries are ubiquitous, there are lots of cool options for campsite lighting. (And then your sweetie can honestly tell you that you light up their life. Sorry… I couldn't resist.)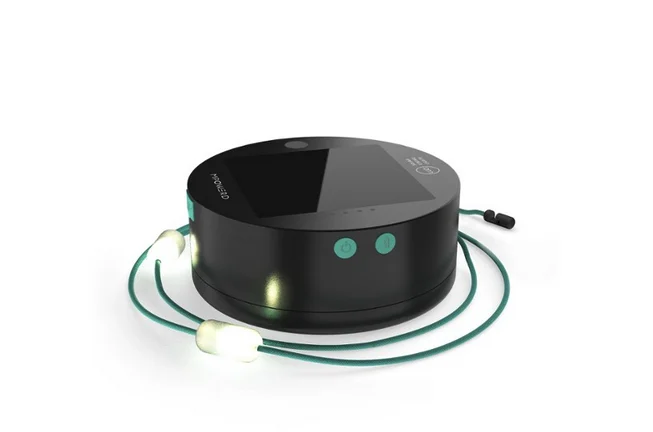 The MPowered Luci Solar String Lights are really cute for around camp or inside your tent. You can charge them by USB or the built-in solar panel.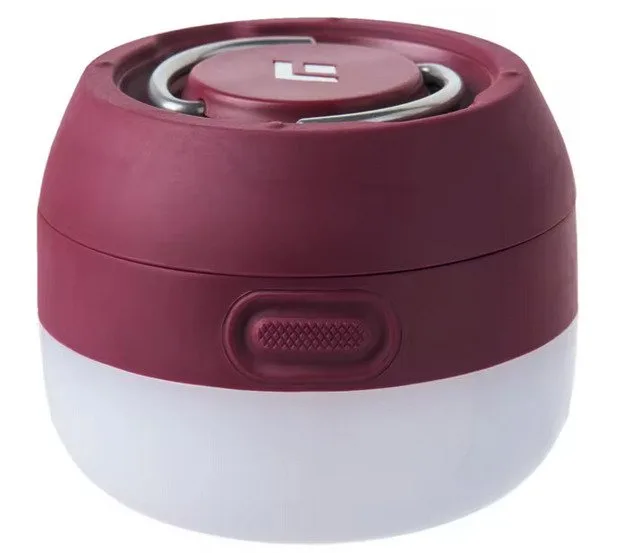 Black Diamond's Moji Lantern also makes a great gift. It's tiny but throws off plenty of light. It comes in fun colours too.
A Romantic Cabin Getaway
Spend the weekend in the woods with your sweetie in a cozy cabin. Go for hikes nearby, then curl up by the fire together in the evenings or watch for shooting stars from the hot tub. VRBO is my go-to spot for booking incredible cabins. If you're in British Columbia, check out my picks for the best cabin getaways near Vancouver.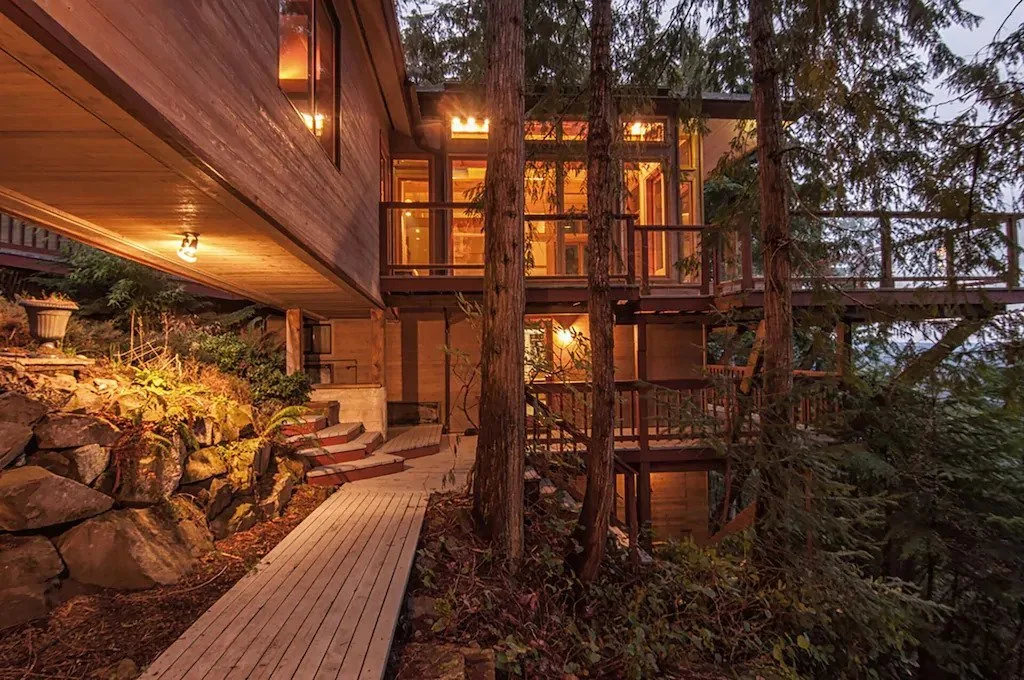 Camping Loveseat For Cuddly Campfire Time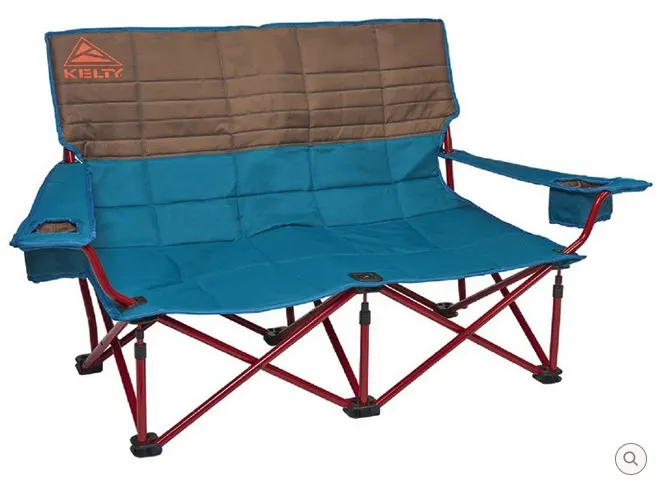 You cuddle on the couch at home, so I bet you'd love to cuddle around the campfire too. Enter the camping loveseat. It's basically a camping chair that fits two people. The Kelty Loveseat holds both of you, has a cozy quilted fabric, and cupholders.
Document Your Adventures Together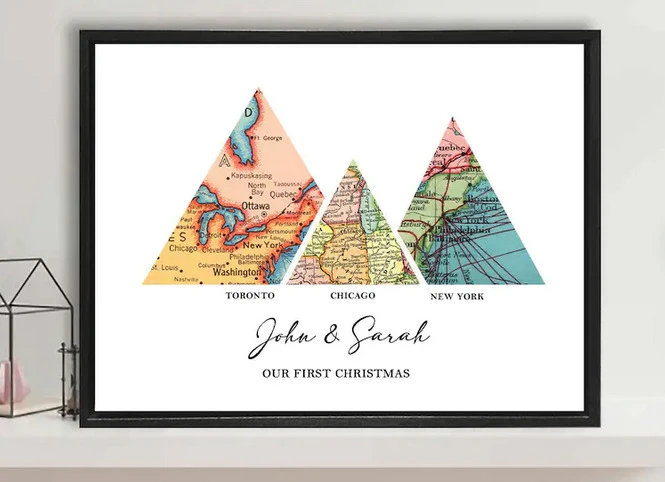 One of the sweetest Valentine's gifts for hikers is something that celebrates your adventures together. There are lots of ways to document your memories. Print and frame a favorite photo from a hiking or camping trip. Make them a photo book from a memorable trip. Order custom art made with maps of places you've hiked together. Or give them a gift that will help you plan new adventures like a scratch-off national parks map.
Camping Slippers (So They Don't Get Cold Feet)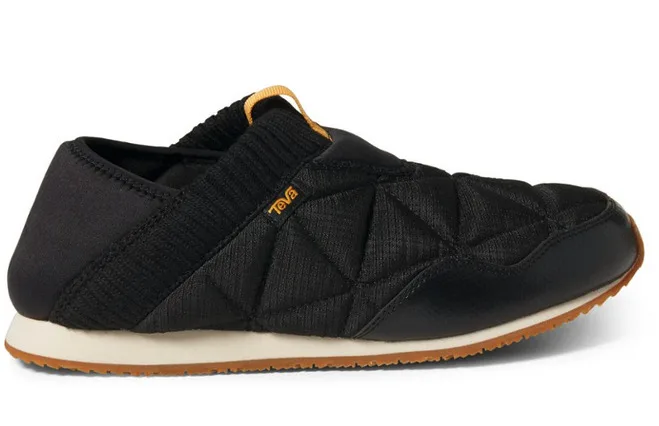 Yes… this Valentine's gift for hikers is essentially just a bad pun. But really, every hiker could use a pair of camping slippers.
A friend of mine has the Teva Ember Moc Slippers and loves them for car camping since they are designed to be worn outside. They are easy to slip on, have a warm, quilted exterior, and soft footbeds. Plus, so many fun colours.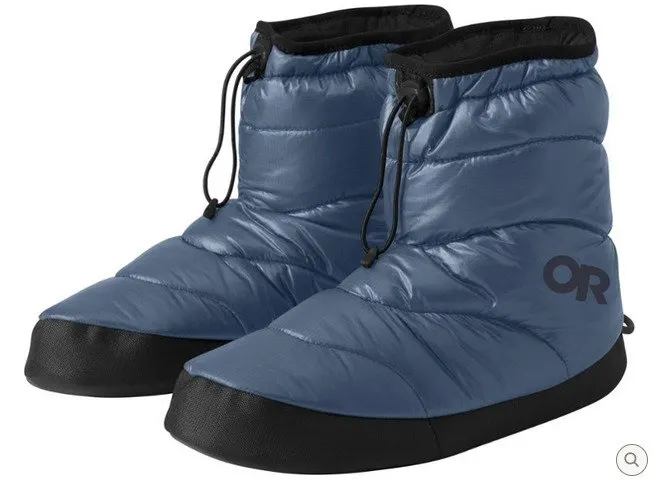 If your partner spends time snow camping or in backcountry huts, they need some hut booties. They are essentially sleeping bags for your feet with a weather-resistant outer and non-slip fabric soles. I've had a pair of MEC Hut Booties for years and they are still going strong. I've also heard great things about the Outdoor Research Tundra Booties.
Learn Something New Together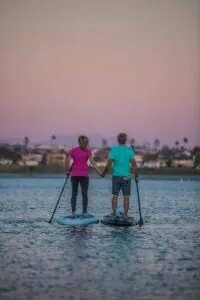 One of the best Valentine's gifts for hiker is the gift of knowledge. Gift certificates for outdoor courses make great Valentine's gifts for hikers and campers. Learn to be safer outdoors with a wilderness first aid course, a navigation course, or an avalanche safety course. Or take on a new outdoor sport together with intro clinics to rock climbing, kayaking, or skiing. REI's course listings are a great place to get ideas.
A Year of Adventures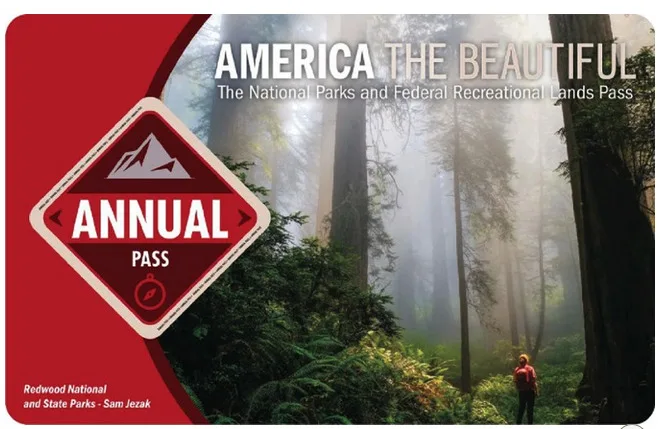 Give your partner a whole year of adventures by getting them an annual parks or forest pass. An America the Beautiful Pass gives you one year of free entry to every single American National Park. Or give them a pass for your local State Parks or National Forest. If you're in Canada, get them a Parks Canada Discovery Pass for a year's worth of visits to all Canadian National Parks. You can buy them online in advance from REI and MEC.
For us outdoorsy folks, Valentine's Day can feel a bit strange since the conventional gifts just aren't our style. But I think you can celebrate your love of your partner and the outdoors by giving them a romantic Valentine's gift… with an outdoorsy twist. Do you have other suggestions for Valentine's gifts for hikers and campers? Leave them in the comments.
Read Next: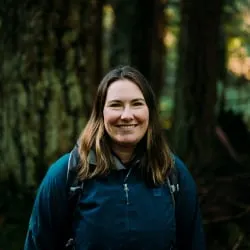 Latest posts by Taryn Eyton
(see all)