I have always been a bit outdoorsy, but it wasn't until I met my husband that I got really into adventuring in the backcountry. He took me on my first backpacking trip (the West Coast Trail!) Being outdoors is something that has brought us closer and is something that is important to both of us. So on Valentine's Day I don't want to put on a little black dress and go for dinner at some fancy downtown restaurant. Oh no! I want to do something outdoors! But just because it's outdoors doesn't mean it won't be romantic. Here are my favourite Valentine's Day ideas for outdoorsy couples.
Psst… Need Valentine's gift ideas? Check out my list of the most romantic Valentine's gifts for hikers and campers.
Hey there: Some of the links in this post are affiliate links, which means if you have make a purchase, I earn a small commission with no extra cost to you. Thanks for supporting my website! -Taryn
Backcountry Dinner Date
Tell your significant other you're taking them for a backcountry dinner (or lunch) date for Valentine's day, but tell them that what's on the menu is a surprise. To ensure success you'll need a few key ingredients:
First, you need a good destination. Pick a mountain top, a lake, a scenic clearing in the woods, somewhere with a great view or a place that is special to the two of you.
Second, you need to set the scene for romance. Bring some candles or these adorable solar string lights to set the mood. Ensure your partner will be comfortable as it is February so it's going to be cold! Make sure you bring warm clothes and something to sit on like a sleeping pad. (We have these amazing and lightweight Helinox chairs.)
Third, you need a kick-ass meal. Make it special, make it unexpected, make something that your partner would never think to make on a backpacking stove. Think steamed mussels, steak, lobster, or whatever your sweetie loves best. Don't forget the dessert! (It's a good time to try out my recipe for Backcountry Chocolate Fondue.)
Lastly, don't forget the headlamps. If you stay out for dinner, you're likely heading home in the dark.
Surprise Weekend Getaway
Surprise your significant other with an outdoorsy weekend away for Valentine's Day. Ensure they have a clear schedule, pack their bags for them, pick them up after work on Friday and whisk them away for the weekend. My husband has done this one a few times and it's always lovely (although I do prefer to pack my own bag!)
Head out somewhere with lots of outdoors stuff to do. Book a hotel room in a mountain town, rent a rustic cabin in the woods or snowshoe into a remote campsite with your tent. Take on all the packing and prep so your partner doesn't have to and plan all of their favourite activities and meals.
(Psst: If you're in British Columbia, check out my picks for the best cozy cabin getaways near Vancouver.)
Sunrise/Sunset Hike
What could be more romantic than watching the sunset with the one you love on Valentine's Day? Go on a sunset hike. (Or a sunrise hike if you are both early risers – this option certainly wouldn't work at my house!) Make sure you check sunset or sunrise times online and give yourself plenty of time to get to your destination. I use golden-hour.com
And it might be a no-brainer, but don't forget to check that your destination has a good view of the sunrise (facing east) or sunset (facing west). You'll also want to take into account the fact the sun is a bit further south in the sky during winter. Good bets for sunrises and sunsets are beaches, mountain tops or scenic viewpoints. Don't forget a thermos of something warm to share.
Dinner and a Movie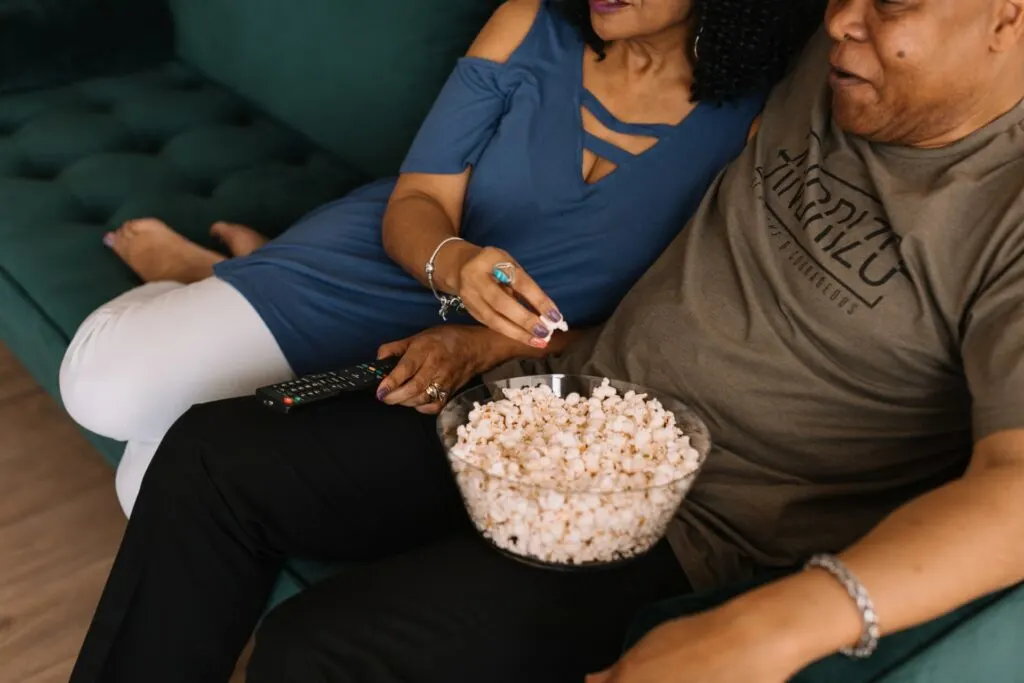 Wait… what? This isn't outside! Well that's true, but sometimes you don't have time to get outdoors or perhaps the weather is truly terrible. In that case, dinner and a movie, the old standby, is still a good idea.
But put an outdoors twist on it by choosing an outdoorsy movie. Netflix, iTunes, and Youtube have some great outdoors documentaries for download or streaming. If you need ideas, check out my list of over 80 women's adventure films you can stream. Don't forget the popcorn, and since it's Valentine's Day, get some sweet treats too.
What are you doing this Valentine's Day? Which of my Valentine's Day date ideas for Outdoorsy couples would you choose?
Read Next: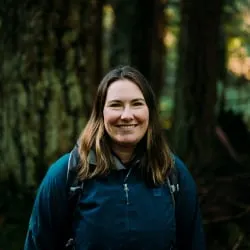 Latest posts by Taryn Eyton
(see all)