If you're stuck inside, watching films about the outdoors can help scratch your need-for-nature itch. With the proliferation of digital cameras and easy-to-use editing software, there are more adventure documentaries than ever before. And like always, most of them are about men. But thankfully, that's changing. Even ten years ago it was unusual to find outdoor films solely focused on women. Even I was a little surprised to find over 80 women's adventure films available for online streaming today!
I haven't been to a Hollywood movie in years, but I always go to the theatre to see adventure films. For the last few years, I've been volunteering at the Vancouver International Mountain Film Festival. And my husband is a volunteer pre-screener for the festival, so that means we watch a LOT of films at home ahead of time, and then even more at the festival. I've seen SO many outdoor films.
So it seemed like the right time to concoct my own little film festival, online of course. I want to celebrate women in adventure films since even now, they don't get enough press. I first saw most of these films as part of film festivals, but I also hunted down many others online. All of these women's adventure films are available for online streaming. Most of them are free, but a few are available for digital purchase or rental.
In this list of over 80 female adventure films, you'll find some of my favourites. I've tried my best to provide diverse films that represent several outdoor sports and athletes of different abilities, ethnicities, and career trajectories. You'll find both classic clips of athletes shredding hard and heart-wrenchingly emotional personal journeys. And everything in between.
Note: Unfortunately, about 70% of these films don't have closed captions. It looks like the adventure film world still has some steps to take to achieve inclusivity for all viewers. I've included "CC" next to the films that do have captions.
Hey there: Some of the links in this post are affiliate links, which means I earn a small commission at no extra cost to you if you make a purchase. Thanks for supporting my website! -Taryn
General Women's Outdoor Adventure Films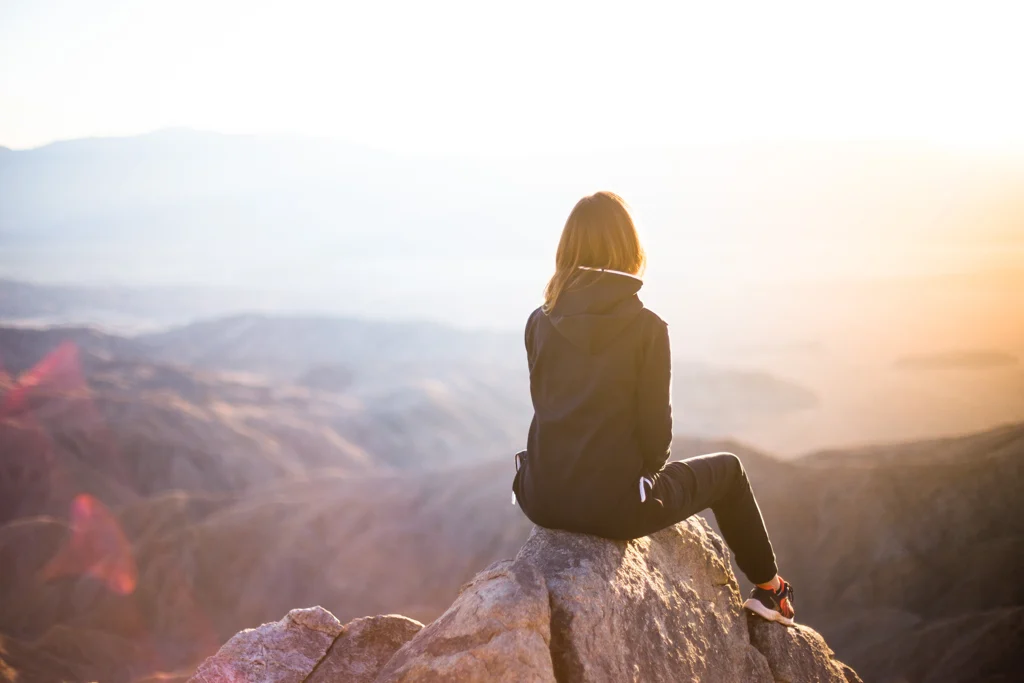 Where the Wild Things Play
2017, 4 minutes, CC
This short film from adventure photographer Krystle Wright is an homage to badass, adventure women, set to an amazing song. Watch on Youtube
Where the Wild Things Keep Playing
2019, 4 minutes,
Krystle Wright's follow-up to Where the Wild Things Play features more women doing rad stuff outdoors and another great soundtrack. Watch on Youtube
Being Here
2016, 5 minutes
Hilary Oliver, the director and writer of this short film, is one of my favourite outdoor writers. The film juxtaposes her beautiful words with scenes of outdoor women to help us remember how wild places make us feel. Watch on Youtube
My Mom Vala
2018, 10 minutes
This cute women's adventure film follows the Icelandic family of Vala Árnadóttir and her daughter Mathilda. Vala balances time being a mom and her work as a fly fishing guide in Greenland. Vala knows she can do it on her own, and that's what she wants to teach Mathilda too. Watch on Youtube
The Motivator
2018, 4 minutes, CC
This film celebrates filmmaker Aaron Hitchins' mom, Maureen. She's an active woman, and her example is what motivated Hitchins to build a life connected to the outdoors. Watch on Youtube
The Shepherdess
2019, 6 minutes
The impact of extreme drought on the Navajo reservation in New Mexico is devastating. It threatens their traditional way of life. This short film about a Navajo shepherdess shows us how to find beauty and lessons and perseverance in a tough situation. Watch on Vimeo
Heart of the Valley
2017, 7 minutes, CC
This film follows Giulia Delladio, who lives in the Val di Fiemme valley in northern Italy. She is the first woman and fourth generation to run the family-owned business, the outdoor brand LaSportiva. Watch on Youtube
Okpilik
2019, 4 minutes
Mary Kudlak, an Inuit elder, talks about fishing in Okpilik Lake near Ulukhaktok in Canada's North West Territories. This film is part of the Inuit Nunangat Taimannganit video project to record and share the stories of the Inuit people. Watch on Youtube
Chasing a Trace
2019, 20 minutes
Wolverines are one of North America's most elusive animals. And one of the most tenacious. This film follows wildlife scientist Mirjam Barrueto as she explores the remote mountains of British Columbia to collect data about wolverine behaviour. Watch on Youtube
Home
2019, 91 minutes
Follow Sarah Outen on her four-year-long human-powered journey around the world by bike, kayak, and rowboat. It's an emotional and inspirational film. Watch on Vimeo
A Walk in the Park
2017, 10 minutes, CC
Jackson, Wyoming local Kelly Halpin is an artist and athlete. This film tells the story of her attempt at the Picnic, a mountain triathlon in Grand Teton National Park. You start in town, bike 23 miles, swim 1.3 miles, hike and climb 6,000 feet, then turn around and it all in reverse. Watch on Youtube
Venturous Voices
2017, 24 minutes, CC
This short film follows four female entrepreneurs in the outdoor industry. Find out what happens when you take what you love and make it your business. Watch on Youtube
Facing Sunrise
2018, 9 minutes, CC
Azzah lives in Vancouver and is going through a rough time in her life. As a city girl, she doesn't have outdoor experience, but a pivotal hike helps her realize that she is capable of more than she thinks. Watch on MEC
To Return
2019, 6 minutes
Virtual reality seems like the ideal technology to capture the outdoors. This short film features the words and artistry of figure skater Laura Kottlowski as she skates on remote lakes in the Rocky Mountains. The film is best viewed with a headset, but you can also use Google Cardboard or just click around your computer screen to see the whole view. Watch on Youtube
Women's Watersports Films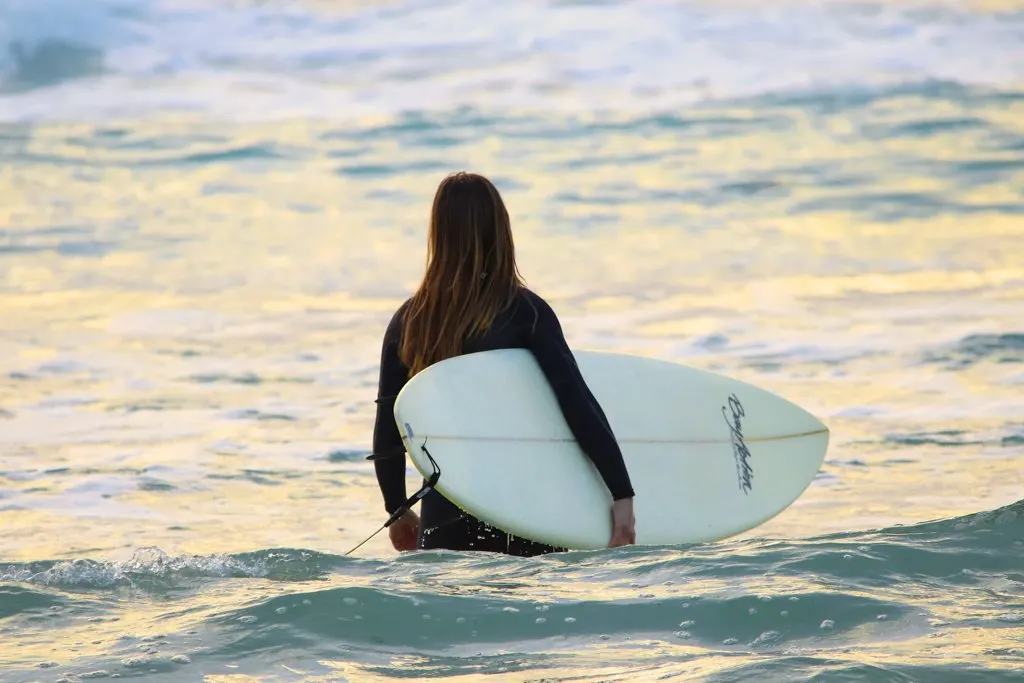 Losing Sight of Shore
2017, 91 minutes, CC
In this film, four women set out to row the Pacific Ocean from the US to Australia, unsupported. It's a physically and mentally challenging nine-month journey. Watch on Amazon
Into the Sea
2015, 52 minutes
This documentary tells the story of introducing surfing to women in Iran. Irish pro surfer Easky travels to Iran to help Iranian pro snowboarder Mona and Iranian diver Shalha learn to surf. Watch on Vimeo
Maidentrip
2014, 81 minutes, CC
Fourteen-year-old Laura Dekker went on a two-year voyage to try to be the youngest person to sail around the world alone. This documentary follows her sometimes controversial journey. Watch on Amazon
Rainbow Dive
2019, 26 minutes
Head to the Australian Outback with world champion cliff diver Rhiannan Iffland. She connects with the land, the local indigenous people, and ultimately, herself. Watch on Redbull TV
Chasing the Sublime
2018, 7 minutes
This beautiful film tells the story of Kate Rew and Kari Furre, the founders of The Outdoor Swimming Society. They take on cold water swimming adventures in stunning locations all over the UK. Watch on Vimeo
The Olin Sisters
2018, 7 minutes
Take a look into the lives of the Olin sisters, teenage professional surfers from Tofino, British Columbia. They spend countless challenging hours training and competing, but their love for the sport makes it look incredibly fun. Watch on Vimeo
The Ladakh Project
2019, 14 minutes
Pro whitewater kayaker Nouria Newman takes on a one-week solo expedition on three rivers in the Indian Himalayas. She shot the entire film herself while braving incredibly rough waters days from rescue. Watch on Redbull TV
Women's Biking Films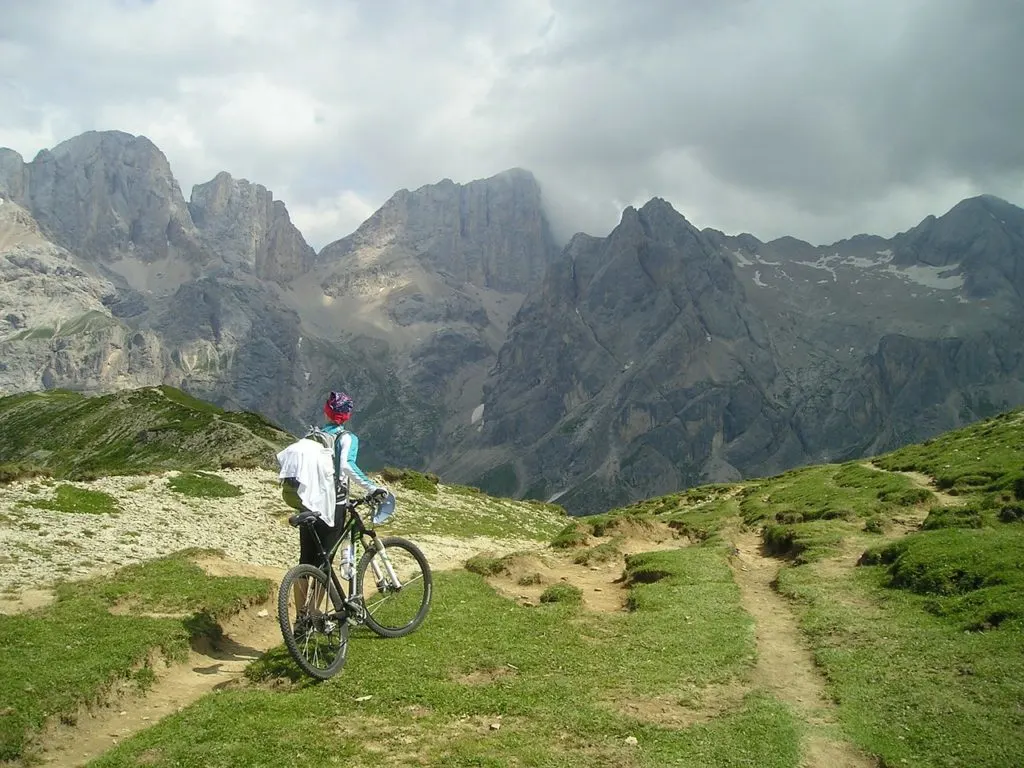 Blood Road
2017, 95 minutes, CC
Not just another mountain biking film, this one has heart. Follow pro Rebecca Rusch as she pedals along the Ho Chi Minh Trail through Vietnam, looking for the site where her father was shot down 40 years earlier. I think this is one of the best women's adventure films out there. Watch on Redbull TV
Afghan Cycles
2019, 88 minutes, CC
This feature-length documentary explores how women in Afghanistan are using bikes as a way to create empowerment and social change. Watch on Amazon
Moksha
2018, 22 minutes
Moksha is the story of three Nepali women who are at the forefront of the emerging female mountain biking scene in the Himalayas. The film follows them as they compete in races, become certified mountain bike guides and inspire other Nepali women to start mountain biking. Watch on Vimeo
Blue
2019, 4 minutes
A beautiful short film about female fat bikers exploring the ice and snow of Valdez, Alaska. Watch on Youtube
Life of Pie
2019, 11 minutes
Married couple Jen Zeuner and Anne Keller are creating community and inclusivity through pizza and mountain biking. This cute short film explores their conservative community of Fruita, Colorado and how their influence is changing it. Watch on Vimeo
Do Better Together
2019, 7 minutes, CC
Ayesha McGowan wants to become a pro cyclist. But when she looks for role models, she only finds white men. This film follows her journey to become the first African-American pro cyclist while advocating for inclusivity and diversity. Watch on Youtube
Perspectives: India
2018, 5 minutes
Artist and pro mountain biker Micayla Gatto pedals through the chaotic cities and gorgeous mountains of India. The cinematography in this short film is strikingly beautiful. Watch on Youtube
Fast Forward
2016, 8 minutes, CC
This film follows bikepacker Lael Wilcox as she takes on a self-supported race on the 800-mile long Arizona Trail in 2015. Lael is a force in long-distance cycling, setting records on races across America. Watch on Youtube
Women of Dirt
2010, 60 minutes
This is one of the first films ever made about women's mountain biking, which is crazy since it's only 10 years old. It follows a group of female bikers who were at the forefront of their sport at the time for downhill racing, dirt jumping and freeriding. Watch on Youtube
If She Can Do It
2012, 34 minutes
The sequel to Women of Dirt, this film follows female mountain bikers at the Sugar Showdown, a women's freeride mountain biking event. The film shows the community and camaraderie of women in a male-dominated sport. Watch on Youtube
Women's Ski and Snowboard Films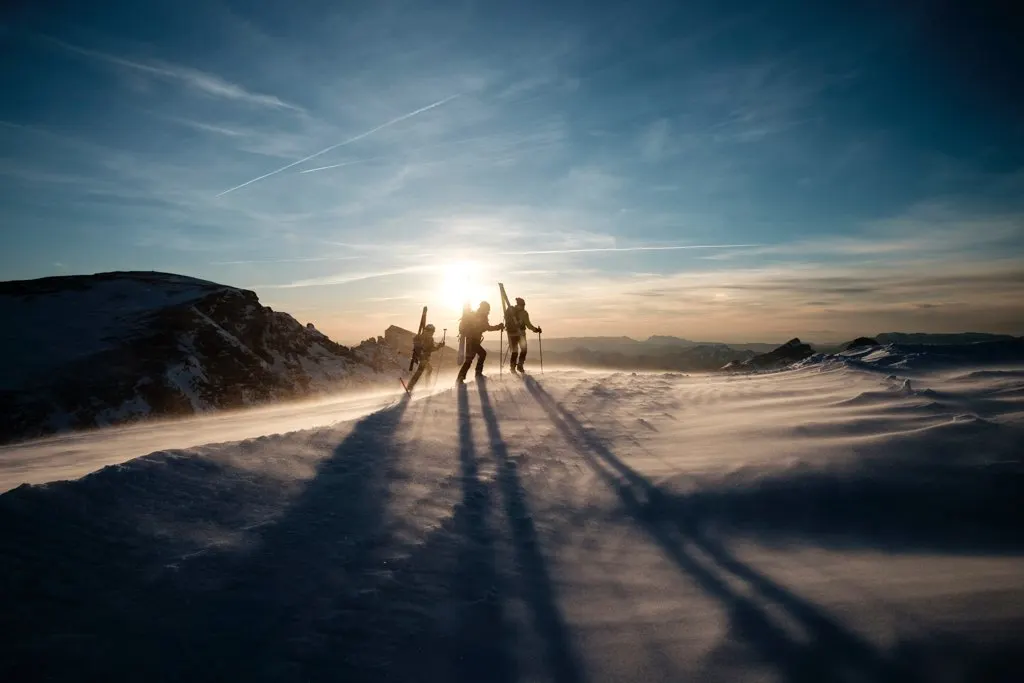 This Mountain Life
2019, 77 minutes, CC
Watch this documentary just for the beautiful footage of the skiing nun. This Mountain Life is mostly the story of mother-daughter team Tania and Martina Halik as they attempt to ski from Vancouver to Alaska through British Columbia's coast mountains. But the stories of several other mountain people are interwoven into it, including artists, photographers, and that photogenic nun. This is definitely one of my favourite women's adventure films. Watch on Amazon. Canadians can also watch on the Knowledge Network App
All in
2018, 59 minutes, CC
Shot in 4K, this film is stunningly beautiful. The all-female cast of skiers wants to disrupt the male-dominated ski film formula and create their own legendary ski film. Watch on Redbull TV
Follow Through
2017, 22 minutes, CC
Diminutive backcountry skier Caroline Gleich sets out to ski the 90 challenging ski mountaineering lines across Utah's Wasatch Mountains. This film follows her journey to complete the challenge and to gain the respect she deserves. Watch on Youtube
Rise: 20 Years of Kelly Clark
2019, 6 minutes, CC
Pro snowboarder Kelly Clark is one of the winningest athletes of all time. This short film celebrates her life and career. Watch on Youtube
Shades of Winter: Couples
2018, 14 minutes
Pro skiers Janina Kuzma, Sandra Lahnsteiner, and Julia Mancuso experience the thrill and danger of heliskiing in British Columbia. But this time they bring their spouses along to share the stoke (and see if they can keep up). Watch on Youtube
The Ride
2018, 9 minutes
Ebbie Hansen competes in an uncommon (and pretty crazy) sport: skijoring. It's a bit like waterskiing, except on snow. And instead of a boat, there's a horse and Ebbie rides it. Follow Ebbie's quest to claim her third National Championship in skijoring. Watch on Vimeo
Dream Job
2019, 15 minutes
In this hilarious film, Katie, a ski industry marketer, takes a close look at how fun it actually is to be a pro skier, a pro backcountry skier, or a ski guide. Guaranteed to make you smile. Watch on Youtube
Kindred
2018, 10 minutes
Izzy and Zoya Lynch grew up in a backcountry ski lodge in the Canadian Rockies. In this sweet film, they tell their family's story through archival photos and beautifully shot contemporary interviews. Watch on Youtube
The Uninvited
2018, 28 minutes
This film is billed as featuring a group of up and coming female snowboarders with bigger hearts than budgets. It has an old school indie feel. And of course lots of sick tricks. Watch on Vimeo
Super Mom
2014, 10 minutes, CC
Wendy Fisher used to dominate the big mountain freeskiing scene. But then she had kids. In this film, she wants to see if she's still got it a decade after "retiring". Watch on Youtube
Shades of Winter: Between
2016, 96 minutes, CC
Follow a group of female skiers and surfers on a trip around the world. The film celebrates their sports, the journey they are on, and the moments in between. Watch on Redbull TV
The Icey Ladies
2014, 12 minutes
In 2012 Annelise Loevlie put together a group of women to travel to Chile to compete in the 2nd annual Eye of the Condor ski, photo, and video competition. During the competition, each team of 4 skiers, 1 videographer and 1 photographer has 5 days to shoot and edit a ski film and photo portfolio. This is the film her team made. Watch on Vimeo
A Land Shaped by Women
2018, 52 minutes, CC
Pro snowboarders Anne-Flore Marxer and Aline Bock have been fighting for gender parity in their sport. So they spend the winter riding in Iceland, the world's number one ranked nation for gender equality. Watch on Redbull TV
Listen to the Eyes
2018, 16 minutes
Female riders on the Vans Snowboard team shred in the Pacific Northwest in this short film. Shot entirely on Kodak 16mm film, it has a fun retro feel and a great soundtrack. Watch on Youtube
Evolution of Dreams
2019, 26 minutes
Eva Walker and Jackie Paaso were downhill skiers. But when their passion for competition faded, their dream evolved into big mountain skiing and ski mountaineering. Watch on Youtube
Shaped by the Wild
2019, 5 minutes
Pro skier Christina Lustenberger has competed at the Olympics, but the wildness of British Columbia's mountains is where she feels most at home, and where she feels she skis the best. Watch on Youtube
Women's Rock Climbing Films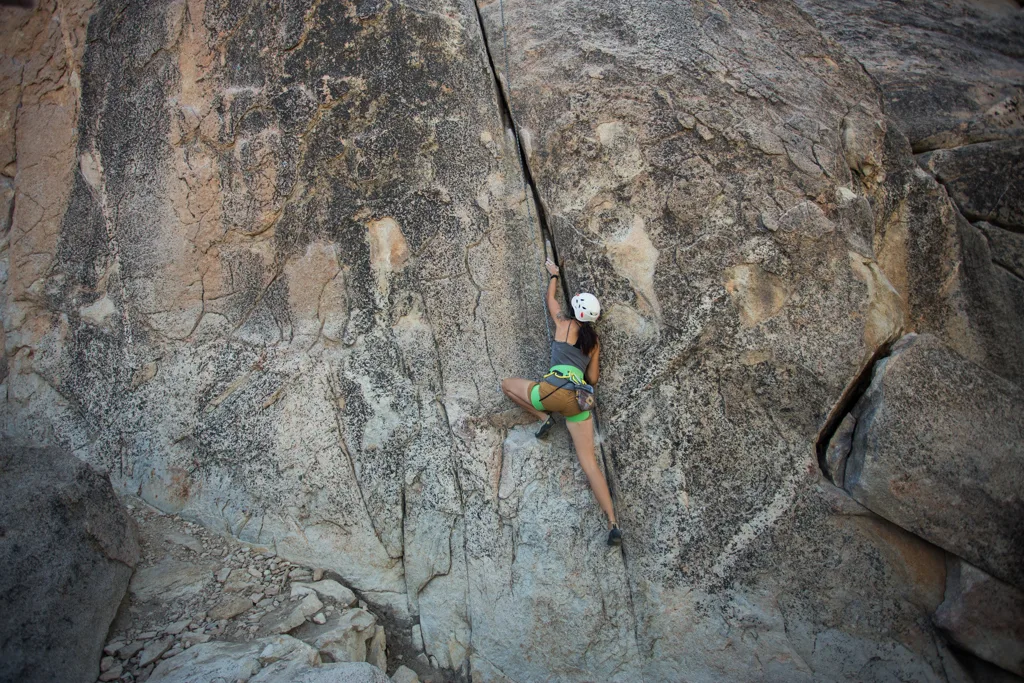 Women are Mountains
2018, 15 minutes
Brazilian climbers Mônica Filipini and Danielle Pinto balance their passion for the mountains with their family responsibilities at home. The mountains are their happy place and climbing is their active meditation. Watch on Vimeo
Within Reach
2017, 12 minutes, CC
This short film is about women who rock climb and the origins of the Women's Climbing Festival. But it's about a lot more than that. It's about the culture of rock climbing and the outdoors and the ways that women and other groups are marginalized within that culture. Watch on Youtube
Spice Girl
2014, 22 minutes, CC
For decades British climbers were strictly traditional, super-competitive, and definitely macho. But Hazel Findlay is changing the face of British climbing as she sends it as hard as the men. Watch on Redbull TV
Mama
2017, 44 minutes, CC
Kinga Ociepka-Grzegulska is a Polish climber who wants to show the world that she can do it all: rock climb at a world-class level and be a mother to her two kids. Watch on Amazon
Obe and Ashima
2012, 22 minutes, CC
Ashima Shiraishi was only nine when this film was shot. But the New York City native is a rock climbing prodigy. Her coach, Obe Carrion was a prodigy himself and wants to find redemption by teaching Ashima what he couldn't learn himself. Watch on Redbull TV
Creek Sessions
2018, 7 minutes
Jess Kilroy is a musician and climber. She records nature sounds and incorporates them into her compositions. This film follows Jess as she creates music and climbs in Utah's Indian Creek. Watch on Vimeo
Dead Last
2019, 9 minutes
Kaitlin Heatherly opens the film by declaring that she placed last in a World Championships climbing competition and she is f@#%ing stoked about it. Born without the lower part of her left arm, she discovered rock climbing as an adult. And 5 months later, she started competing in paraclimbing. This short film tells her story.Watch on Youtube
Operation Moffat
2016, 23 minutes, CC
Gwen Moffat redefined what women can achieve in the mountains as Britain's first female mountain guide. Writer and climber Claire Carter follows in her footsteps as she attempts to ascend the same routes as Gwen. Watch on Redbull TV
If I Can
2019, 5 minutes
Anoushé Husain is a British paraclimber who has competed at the national level in indoor climbing. In this film, she takes on her toughest challenge yet: learning to climb outdoors. Watch on Youtube
Brette: A Year on the Road
2016, 20 minutes
Follow up-and-coming climber Brette Harrington as she climbs in Canada, at El Capitan in Yosemite and free solos in Patagonia. Watch on Redbull TV
Free Flow
2019, 4 minutes
Climber Hazel Findlay runs out her front door, into the mountains of Wales to go climbing. This stunning film features some beautiful scenery and some incredible free soloing from Hazel. Watch on Youtube
China Doll
2017, 20 minutes
Heather Weidner became the first woman to climb a 5.14 trad route called China Doll in Colorado. This film tells the story of her climb and explores the pervasive nature of unconscious gender roles. Watch on Youtube
Speak to Me Softly
2019, 6 minutes
Like all of us, Jenny Abegg experiences self-criticism and doubt. But Jenny fights through it while climbing. This film is an honest look at what is happening inside a climber's head while they are on a route. Watch on Youtube
Break on Through
2018, 29 minutes, CC
Margo Hayes is on a quest to be the first woman to climb a 5.15 rated route. This film follows her as she attempts La Rambla in Spain and Biographie in France. Watch on Redbull TV
Young Guns Part 1 and 2
2016, 25 minutes and 23 minutes, CC
Teenage climbers Kai Lightner and Ashima Shiraishi are climbing prodigies. In this two-part series, the young climbers, who are most at home in the gym, travel to Norway and Japan to take on some tough outdoor climbs. Watch on Redbull TV: Part 1 and Part 2
Women's Running Films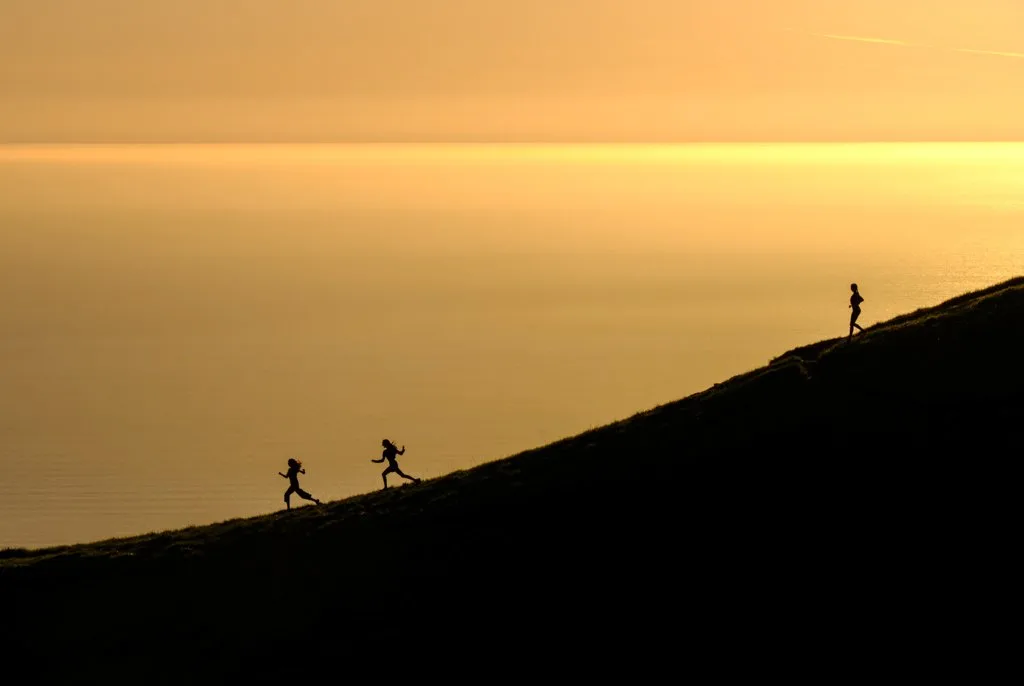 Running for Good
2018, 74 minutes
This film follows marathon runner Fiona Oakes as she attempts to complete the toughest race on earth, the Marathon des Sables. It's a 250km race through the Sahara Desert. Watch on Vimeo
The Mirnavator
2017, 11 minutes, CC
Ultrarunner Mirna Valerio doesn't look like most trail runners. She's female, black, and fat. But she's still out there, crushing big miles. This inspiring short film shows how Mirna has persevered in the face of many obstacles. (Want more of Mirna? Her memoir is on my list of the Best Women's Adventure Books.) Watch on Youtube
Par for the Course
2019, 4 minutes
This film follows unconventional ultra-runner Mirna Valerio as she takes on her first-ever high altitude race at the Broken Arrow Skyrace in Squaw Valley, California. Watch on Youtube
Frosty
2019, 15 minutes
Anna Frost is an elite ultra-runner at the highest level. But she values connection and community over competition, especially as she starts a new chapter of her life: motherhood. Watch on Youtube
Changing Course
2017, 8 minutes
Clare Gallagher was going to go to medical school, but she realized it wouldn't make her happy. So she changed course and discovered that she could make a career out of ultrarunning. Watch on Youtube
This Land
2019, 10 minutes
Faith E. Briggs didn't use to think of herself as an activist. She just thought of herself as a runner. But with public lands under threat, she teams up with locals to run 150 miles through three U.S. National Monuments. This film is about access to recreational land, inclusion, and empowerment. Watch on Youtube
Mira Rai
2019, 12 minutes
Mira Rai is an up and coming trail runner from Nepal, despite not knowing that trail running was a sport just 18 months before winning the prestigious Mont-Blanc marathon. This short film tells Mira Rai's story… so far. Watch on Youtube
Aziza
2018, 7 minutes
Aziza is an ultrarunner from the Atlas Mountains of Morocco. Despite social and cultural challenges, she finds time to train and is a role model for other female athletes in her home country. Watch on Vimeo
Ramsay's Round
2018, 21 minutes
Ramsay's Round is a Scottish running challenge. In 24 hours, participants have to run up and down 24 peaks, gaining 280,000 feet in the process. Only 99 people have completed the challenge, and of those 99, only four were women. America ultra runner Alicia Hudelson attempts to be the fifth. Watch on Vimeo
The Source
2019, 39 minutes
Courtney Dauwalter is a force to be reckoned with. She's a high-level ultra-runner who regularly wins long-distance races, often beating the men as well. This documentary explores what makes Courtney so successful. Watch on Youtube
Batgirl
2019, 11 minutes
Rhonda-Marie Avery is known as Batgirl since she is legally blind, has no depth perception, and has no daytime vision. She actually sees better at night. She wants to break down the barriers she faced as a child. So she runs ultramarathons. Watch on Youtube
Women's Mountaineering Films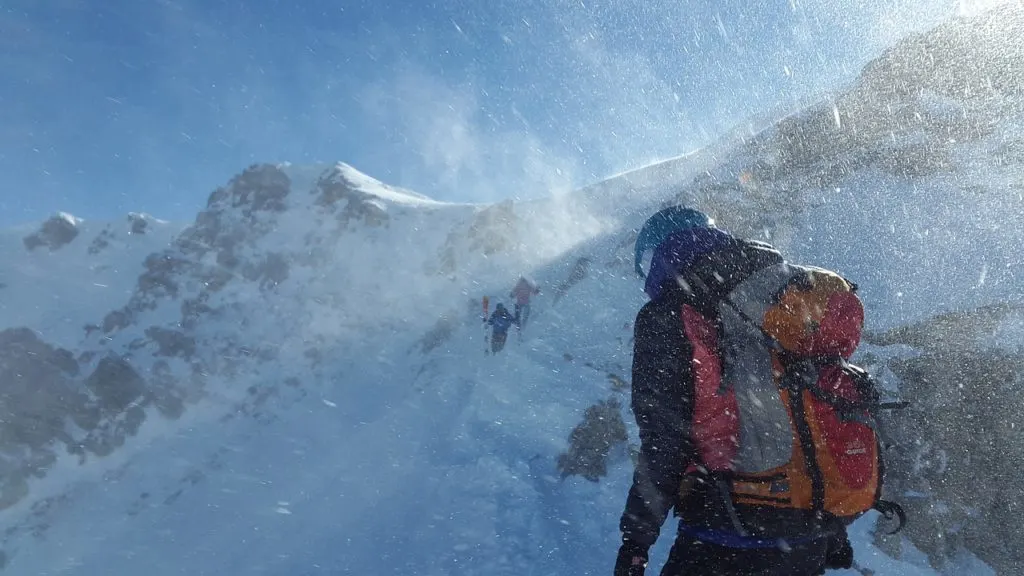 Liv Along the Way
2018, 22 minutes, CC
Liv Sansoz makes her life in the mountains climbing, ski mountaineering, and base jumping. In 2017 she set out to climb all 82 of the 4000m peaks in the European Alps in a single year. She also added the extra challenge of not using any ski lifts. Watch on Youtube
Harper, Mannering and Ross Challenge
2017, 11 minutes
As president of the New Zealand Alpine Club, Penny Brothers challenged local climbers to visit features named after club founders to celebrate the clubs 125th anniversary. She only discovered how difficult this was on her own nine-day expedition through the Southern Alps in New Zealand's Aoraki Mount Cook National Park. Watch on Youtube
Lhotse
2019, 23 minutes
Mountaineer Hilaree Nelson and her partner Jim Morrison completed the first ski descent of Lhotse in 2018. It's a 27,940-foot peak in the Himalayas and the fourth-highest mountain in the world. This film tells their story. Watch on Youtube
A Woman's Epic Journey to Climb 7 Mountains
2016, 13 minutes
National Geographic Explorer Wasfia Nazreen wanted to show the world how much women from Bangladesh had accomplished. So, she decided to climb the Seven Summits, the highest mountains on each continent. And she shot this short film entirely on her iPhone. Watch on Youtube
I Am Here
2018, 7 minutes, CC
As the children of Mexican immigrants, Yesenia didn't realize that the outdoors were an option for her. This film follows her journey to climb Washington's Mount St. Helens and inspire other Latinx immigrants to enjoy the outdoors too. Watch on Youtube
Aconcagua: A New Chance
2016, 46 minutes, CC
Ultramarathoner Fernanda Maciel wants to become the first woman to climb up and down Aconcagua in a single day. It's one of the highest mountains on Earth and the highest summit in South America. Watch on Redbull TV
With over 80 movies on this list, you could spend over 33 hours just watching women's adventure films! Which ones were your favourites? Tell me in the comments.
READ NEXT: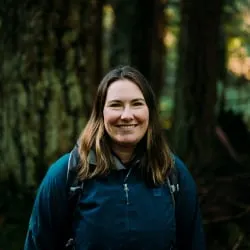 Latest posts by Taryn Eyton
(see all)