Trekking to Annapurna Base Camp in Nepal was one of the highlights of my life. It was an amazing adventure filled with beautiful views, waterfalls, picturesque villages, incredibly tall mountains… And surprises like the gorgeous jungle and delicious momo dumplings. There were also some misadventures like getting heat stroke AND then food poisoning the next day. FML! Also leeches. So. Many. Leeches. Some of my misadventures and surprises could have been prevented with a bit of research and pre-planning, but others were basically inevitable. (You can't escape leeches in monsoon season. Blerg.) So don't make the same mistakes I did. I've put together a list of things I wish I knew before going trekking in Nepal, and some fellow travel bloggers have joined me to add their own misadventures and surprises to the mix. Enjoy!
Hey there: Some of the links in this post are affiliate links, which means I earn a small commission at no cost to you. Thanks for your support. -Taryn
More Nepal Posts:
Make a Plan for Clean Drinking Water
Nuraini from the blog Teja on the Horizon wishes she knew more about getting clean drinking water before going trekking in Nepal. She says:
The trekking company I was going with sent me some preparation notes to assist my packing, and cautioned me against drinking the water in the mountains. So, since I also wanted to avoid consuming throwaway plastic water bottles, I armed myself with a portable water filter.
However, I learned that while indeed it is not advisable to drink the water along the mountain trails, there is a safe drinking water initiative in the Annapurnas. Stations supplying this treated water are signed along the way, for instance within restaurants. My guide also told me that locals drink directly from the communal water taps you find in every village. She said these are piped from a source at the top of the mountain, which should be a safe source. However she said sometimes foreigners have issues with this water. I did meet a trekker or two though, who just filled their bottles from this source.
That said, it is still good to have a plan B, especially beyond Dovan. I can testify that the portable filter is very convenient – faster than using chlorine tablets.
You can keep up with Nuraini's travels on her Facebook and Pinterest pages.
I recommend: When I trekked the to Annapurna Base Camp I brought a Steripen Classic water purifier. It uses UV light to purify water and takes about 60 seconds to work: way faster than waiting 30 minutes for tablets to work or spending 5 minutes using a pump. Buy: MEC | REI.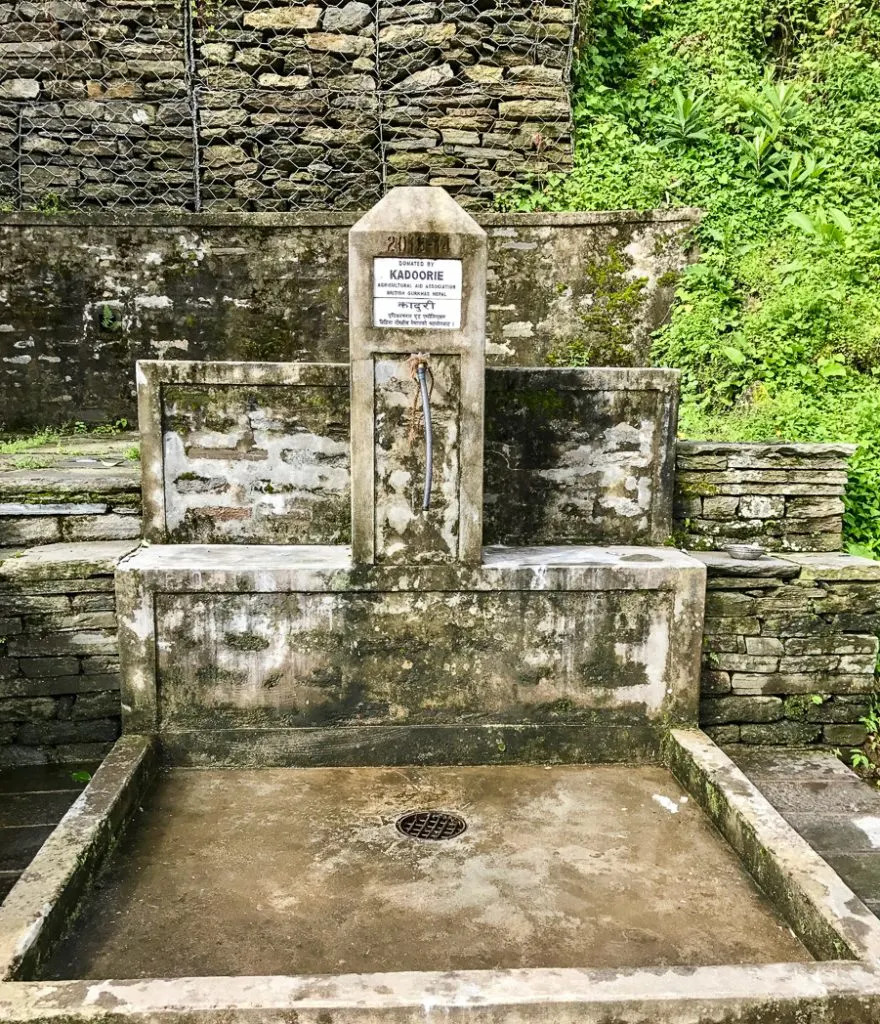 Be Prepared for Leeches in Monsoon Season
My Annapurna Sanctuary Trek was at the beginning of September. Before we left I knew that we would be trekking at the tail end of monsoon season and that encountering leeches was possible. But knowing there would be leeches and being mentally prepared for encountering them are two VERY different things. We had a few leech-free and leech-light days on our trek, but the extra-leechy days really stick out in my mind.
In monsoon season the leeches are out in full force on rainy days, especially in places where the vegetation is thick. They range from a few millimeters in size to a few centimeters long and have incredible ninja attack powers. They can crawl up your boot and inside your sock without you ever feeling them. On the extra-leechy days we stopped every few minutes for a leech check so we could flick them off of our boots before they could bite us. Our guide, Chandra was an expert leech-flicker and it was worth hiring a guide for the leech flicking alone. (Want more reasons why you should hire a guide in Nepal? I've got 6 more!)
Want some tips for dealing with leeches? Firstly, avoid trekking in monsoon season, which runs from June to September. If you avoid the monsoon season, apparently you won't see a single leech (lucky you!).
If you do go during leech season like I did, bring some salt. Sprinkling salt on your socks will deter the leeches. The only problem is that the leeches are out when it's raining and the rain washes away the salt. Doh. Frequent leech checks to pick them off the outsides of your boots work well, but don't forget to also check inside the tops of your boots a couple times an hour as some will sneak in. I made the mistake of wearing gaiters thinking that would keep them out. It didn't. Instead they just crawled inside where they were even more hidden. Disgusting. If you do get bitten, just pull them off. It's bloody but it doesn't hurt. Bring some afterbite or Benedryl if you react to bug bites since the leech bites itch the same way.
PS: The Nepali word for leech is "juka". If you learn this word you can laugh and commiserate with the the porters and locals on the trail about the sneaky, horrible, no-good juka. Laughing with the locals about the juka made it a little more manageable for me. After all, they live with juka for 3 months a year for their whole life. I was just visiting for 10 days!
READ NEXT: Trekking to Annapurna Base Camp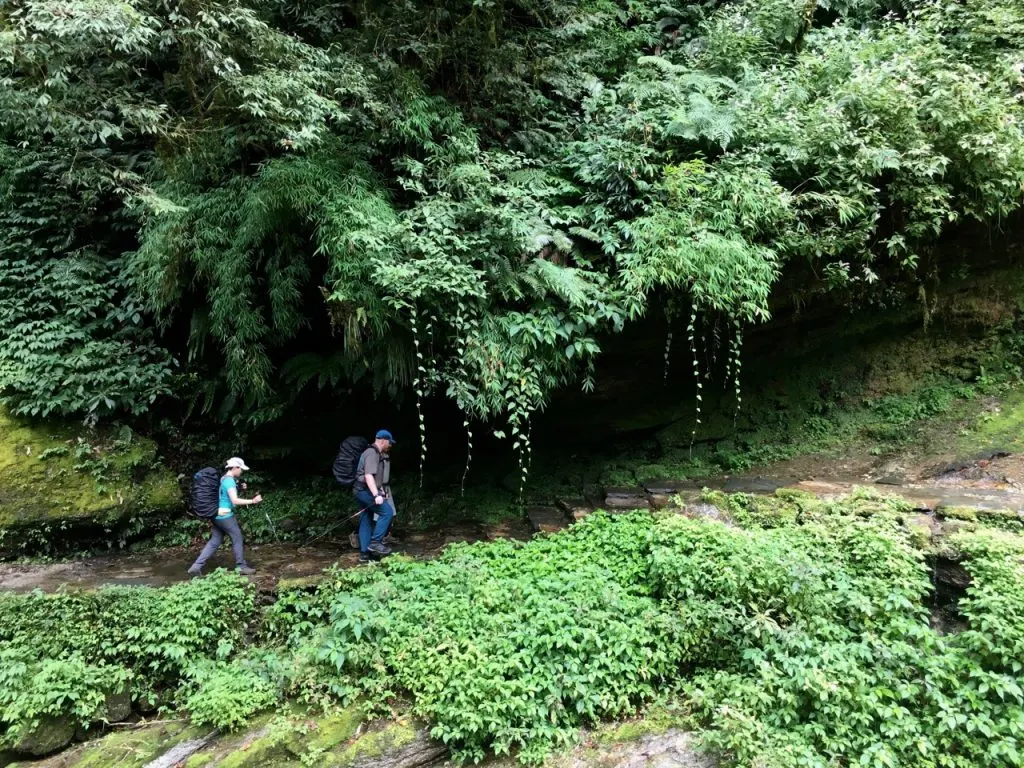 Pack Some Just-in-Case Menstrual Supplies
Unfortunately Tasha of Backpackers Wanderlust learned that lesson in the worst way. Plus another lesson about testing your water treatment method beforehand. Poor Tasha! It's a crazy story. Read on to hear her tell it in her own words. She writes:
Before setting off on the Annapurna Circuit in Nepal I sat down packing my bags and ticking off everything on my list. On the circuit the water is not safe to drink and bottled water can get expensive. As a solution I had purchased water purifying tablets which should have been a great alternative. Problem was though, they were not the perfect alternative, and I wouldn't find this out until well into the journey.
It was day five on the trail and was reported to be one of the most scenic days on the journey with Gateway to Heaven. Suddenly I felt a pain in my lower stomach: my period. I didn't understand how this had happened: it was not the time of the month yet. I was stuck hiking hours each day with no tampons or pads, stomach cramps and feeling extremely nauseous.
Over the following days I tried a process of elimination. I changed my diet and stopped taking Diamox, but nothing changed. That's when I thought of the water purification tablets. I mean, if it can get rid of bacteria and viruses out of water it has to have some pretty strong chemicals in it. By this stage I was willing to try anything.
I stopped using the water purification tablets and later that day it eventually stops. By the grace of god, I had finally figured out what had been causing my period for the past 48 hours. I was so happy I didn't care that the rest of the journey I would have to be spending an extra $10 a day just on water. Though, my budget was not too happy about that.
Just FYI: This isn't medical advice. I highly recommend speaking to your doctor about it or testing the water purification pills beforehand.
Check out Tasha's Instagram and Facebook for more travel stories and inspiration.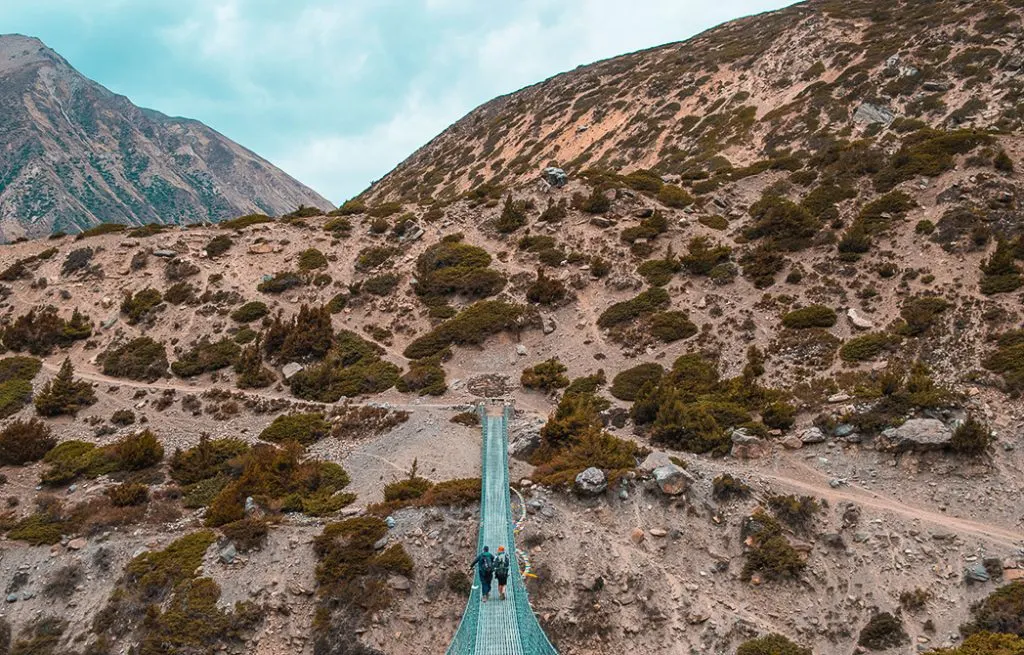 Eat the Local Food (It's Cheaper and Delicious)
One of the things I wish I knew before going trekking in Nepal was that it's always a good idea to order the local food. Most tea houses have an extensive menu that includes Western-style food like pizza, spaghetti, potatoes, macaroni, and fried rice. You might be tempted to order familiar meals on your trek, but you will often be disappointed.
The tea house cooks are local Nepalis who have often never travelled outside their region. They have never eaten Western food cooked by a Westerner. So tea house meals are basically made by people who have heard of Western food but don't know what it is supposed to taste like. Sometimes they nail it (like the awesome mushroom pizza I had in Gorepani). But most of the time…well, they don't. They really don't. (Ketchup is a staple ingredient in many dishes… and it usually doesn't belong there. Somehow, I kept ordering Western-style meals and being surprised when they contained ketchup. Apparently I'm not that bright sometimes.)
I recommend you eat the local food on your trek instead. It's reliably tasty and it's usually a lot cheaper too. The two main local dishes are dal bhat and momos.
Dal bhat is the national dish of Nepal. It's white rice, watery lentil curry and a side of some kind of local vegetables. Usually the whole dish is vegetarian but sometimes you can get a side of meat. Each chef makes it a little differently so sometimes it's spicier than others, but it's always cheap. Plus it comes with free refills. Most Nepalis eat this meal two or three times a day. Our guide Chandra ate dal bhat 3 times a day for all 10 days of our trek. By choice. Seriously, Nepalis love it!
Momos are little meat and veggie filled dumplings kind of like Japanese gyoza or Chinese baozi. They can be steamed or fried and they come with a dipping sauce. They are straight up delicious!
Oh also FYI: if you see "buff" on the menu, that's not a typo. That means buffalo. Nepal is a predominantly Hindu country and they don't eat cows. But somehow eating their cousin the water buffalo is ok. (I asked: they know it's hypocritical but less observant Hindus think it's delicious. It tastes like lean beef.)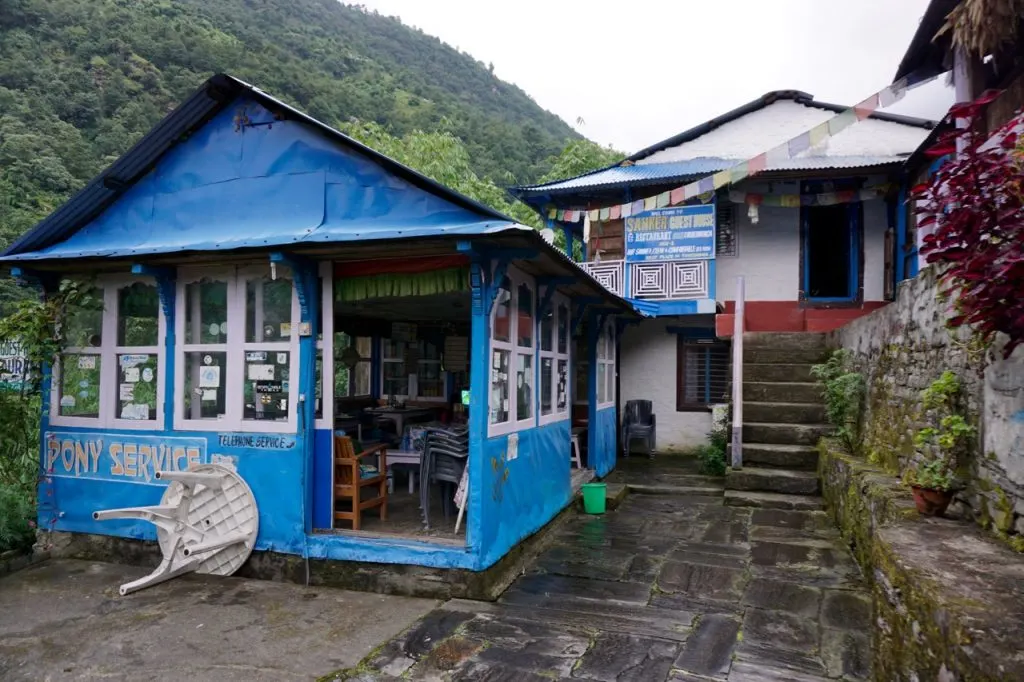 READ NEXT: 6 Reasons You Should Hire a Trekking Guide in Nepal
Pack a First Aid Kit and Medications
It can be quite common to get sick when travelling as the local bacteria and viruses aren't the same ones your body is used to back home. I often get an upset stomach while travelling (like I did in Nepal), and it sounds like unfortunately Amalia of amellie.net knows what that's like. Bringing the right meds is what she wished she knew before going trekking in Nepal. She writes:
If you are trekking in Nepal, particularly if you are doing a multi-day hike, be sure that you are prepared with first aid kits and medications for general illnesses, including flu, fever, and diarrhoea.
I had a really bad diarrhoea when I was hiking towards Poon Hill. The diarrhoea, which might be caused by the foods that I ate or the water that I drank, made the whole hiking experience rather unpleasant. At that time, I was lucky to have a friend who brought some medicines with him, including some packets of oral rehydration salts. This helped me to recuperate the next day and I was able to continue the hike, albeit slowly with continuous breaks to toilets.
When I came back to Nepal 2 years later, I was better prepared with these medications and I couldn't be happier! They helped me prevent from getting too ill during my hikes.
Follow Amalia's travel adventures on her Instagram.
I recommend: I brought an Adventure Medical Ultralight first aid kit on my trip to Nepal. I like their kits since they come in a water resistant pouch. I always add more stuff to them, like more blister care and bandaids. Buy: MEC | REI. A multi-tool with a knife, pliers and scissors is always handy. I like the Leatherman Wave. Buy: MEC | REI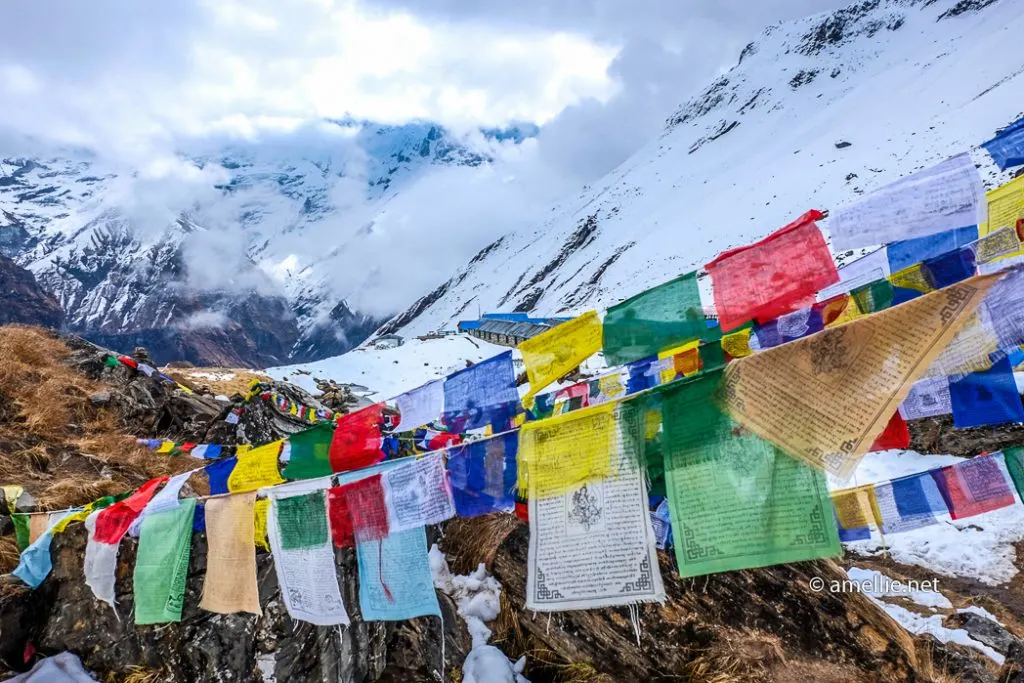 BYOTP and Be Prepared for a Variety of Toilets
Bring Your Own Toilet Paper that is. And bring more than you think you'll need in case you end up getting sick like Amalia and I did. That's what I wish I knew before going trekking in Nepal. You can buy toilet paper at guest houses on your trek (and some villages have small stores) but it gets more expensive the farther away from the road you get. The locals don't use toilet paper, so TP for sale is at tourist prices. (The locals use water and their left hand.)
You may also want to be prepared for the toilet situation on your trek. The toilets vary widely from Western style flush toilets to squat style latrines. And there is lots of variety in between.
All non-flush toilets will have a bucket of water (and sometimes a tap) and a cup. The locals use this to clean themselves and also use the water to "flush" the toilet. There will never be toilet paper supplied, so make sure you bring your own each time you go to the bathroom. There often isn't any clean or dry place to put your toilet paper inside the bathroom so I kept mine inside a plastic bag.
None of the plumbing is built to handle anything except water and waste. So there will also be a garbage can inside the bathroom for your toilet paper.
Outside the bathroom you'll find a communal sink and sometimes a bar of soap. Be sure to bring your own soap or some alcohol hand sanitizer just in case. Keeping clean hands will decrease your chances of getting sick.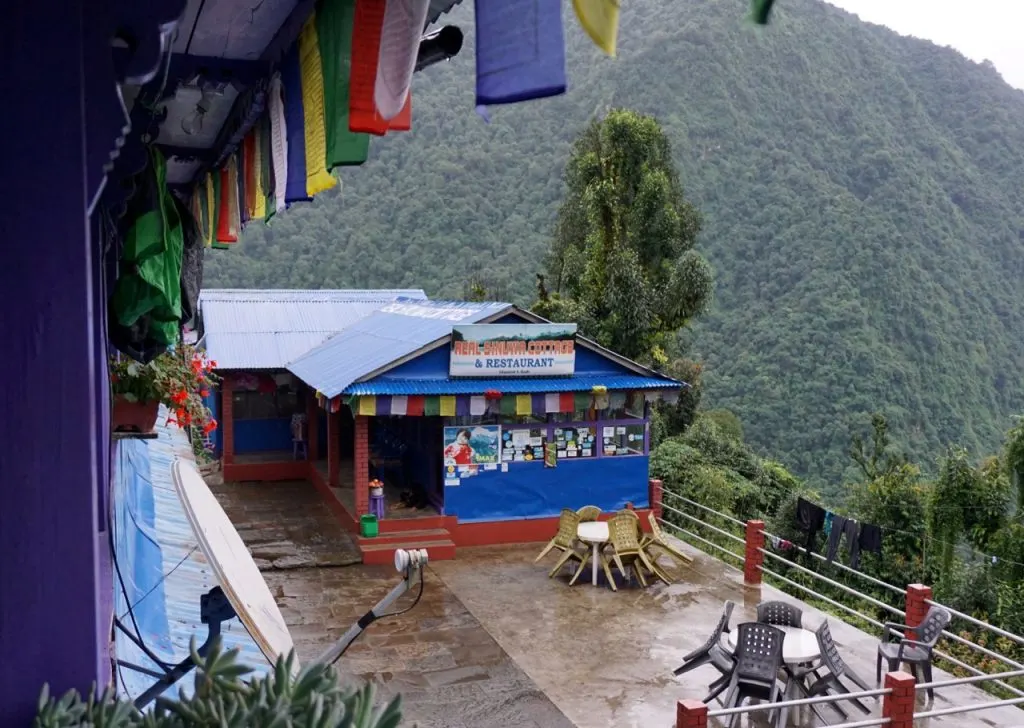 READ NEXT: What to Pack for the Annapurna Base Camp Trek
Do Some Pre-Trek Hill and Stair Training
You don't have to be a pro hiker to trek in Nepal, but you do need to be in reasonable shape. Danielle of world-smith.com did some training for her Annapurna Sanctuary trek, but still didn't feel prepared for all the stairs. I feel ya, Danielle: those stairs are brutal! And like Amalia, she also wished she had brought meds from home. Here's her story:
In retrospect, I think it was pretty brave of me to make the Annapurna Sanctuary in Nepal my first ever multi-day trek. While I love day hikes, I had never gone camping and stretched my time in the mountains to anything more than an afternoon here and there. The teahouse system in Nepal was a great way to ease into trekking – we always ended our days with a bed, a home cooked meal, and often a hot shower.
But healthwise, I do wish I had been more prepared. Not only was the trek primarily flagstone steps up and down – for which I should have done more rigorous stair training – but the altitude quickly snowed my long suffering boyfriend under with a bad cold, which I of course caught. Having anything wrong with your sinuses or respiratory system makes trekking at high altitude so much harder and much less enjoyable. Knowing now that it's difficult to get good quality medicine in the Annapurnas, I would have packed more Sudafed and lots of cough drops!
Find out what Danielle has been up to lately on her Facebook page.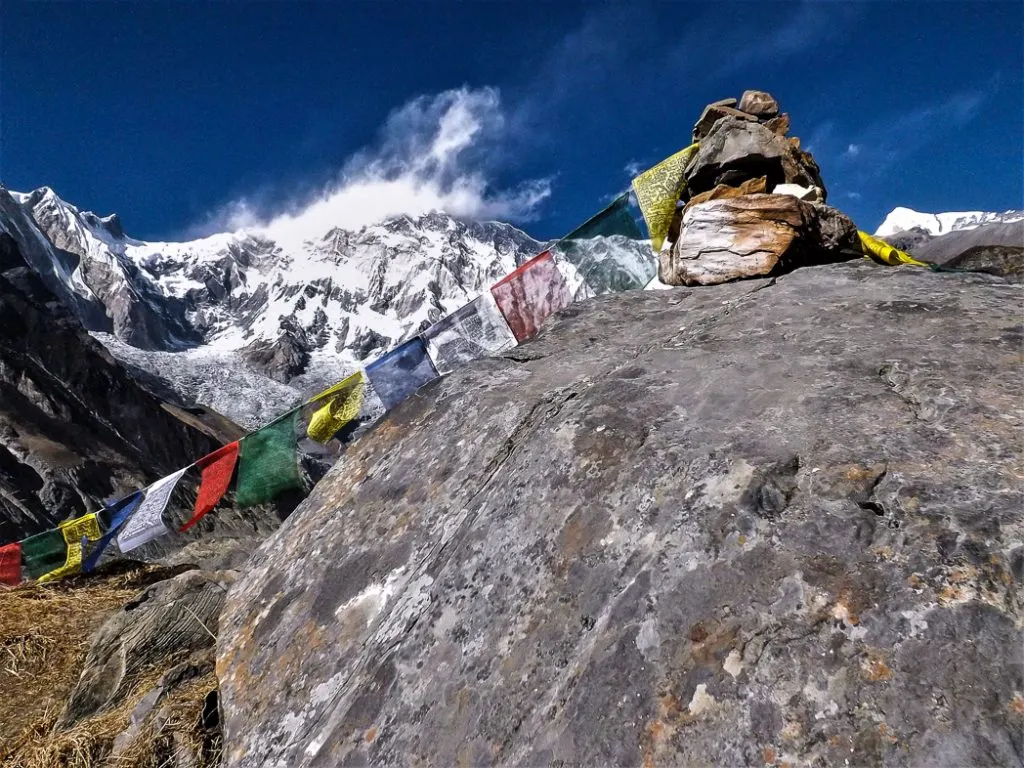 You Won't Always Be Trekking Above the Treeline
Most photos of trekking in the Himalaya show mountain peaks and trails through rocky alpine terrain with no trees. But most treks start at much lower elevations below the treeline where there is lots of jungle vegetation and terraced fields. That's one of the things I wish I knew before going trekking in Nepal. On my trek to Annapurna Base Camp we actually spent about 7.5 days of our 10 day trek at lower elevations with lots of jungle and cultivated fields. There were mountain views of course, and low elevation scenery is beautiful, but I just hadn't expected so much of it. How much jungle and fields you will hike through depends on which trek you take, but most will have at least some at the beginning.
The jungle is gorgeous in it's own way. There are bamboo and rhododendron forests. The rhododendron trees are huge – not the bushes we get here in Canada. And I imagine they are gorgeous when they bloom in the spring. You might also spot monkeys and Himalayan musk deer in the jungle. (We spotted both, but both sightings were brief so I don't have any photos.)
Trekking through villages and terraced fields is also beautiful. Our guide is also a farmer in the off season so he taught us all about what was being grown: barley, maize, cabbage, tomatoes, melons and so much more. He also acted as an interpreter with the locals so we could learn more about how they live in the mountains. We saw women drying food for the winter and talked to a man running a small water powered mill. It was a unique cultural experience that I didn't know I was going to have.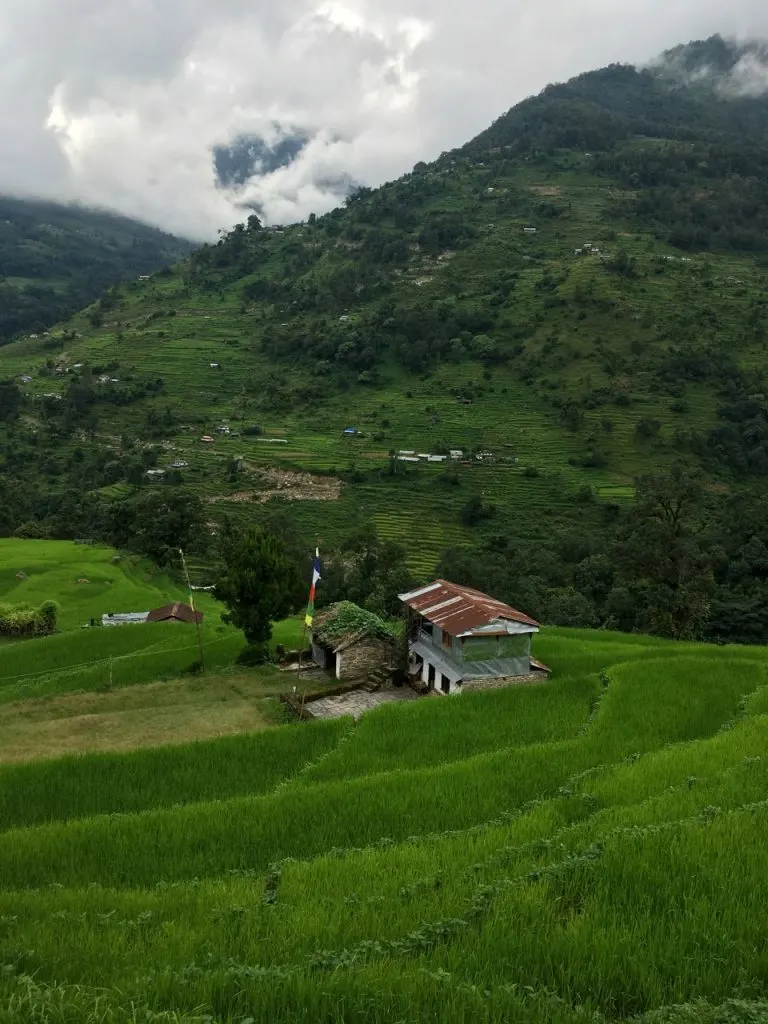 I did a lot of research beforehand, but I wasn't totally prepared for everything I encountered. There were still quite a few things I wish I knew before going trekking in Nepal. Hopefully this post gives you more of an idea of what to expect. But of course, some things in a new place will always be a surprise, and that's part of the adventure!
Do you have any "I wish I knew before I went" stories from your travels? Share them in the comments.
Read Next: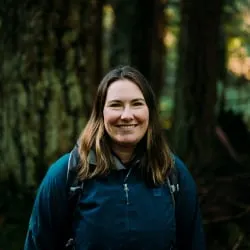 Latest posts by Taryn Eyton
(see all)