We've all heard this advice: "Make sure you are prepared. Check trail conditions online before you go." But what's the easiest way to find trail conditions for Vancouver? Where can you find up to date info on what the trails are like? How do you know if there is still tons of snow, if there are lots of downed trees or if the trail is not being maintained and is hard to follow? I wish I could point you towards one specific magical unicorn of a website that would have all the info you could ever need. Sadly, it doesn't exist. However, I've compiled a big list of places that you can check. Most of this is list is specific to Vancouver, BC but if you live elsewhere you can adapt my strategies to fit your local area.
Why is checking trail conditions important?
Well, you want to be prepared right? (Channel your inner Boy Scout!) There's nothing worse than getting halfway up a mountain to be stopped by snow. Or failing to complete a hike because it's washed out. Or getting eaten alive by bugs when you forgot to bring long sleeves. If you research the trail conditions ahead of time you have a higher chance of having fun since you'll be able to pick an appropriate destination for your abilities, the weather and the current trail conditions. You'll also bring the right gear and give yourself enough time to complete your hike. More importantly, you'll have a much higher chance of staying safe and avoid getting lost. The first principle of Leave No Trace is plan ahead and prepare, and checking trail conditions is an important part of that.
Most hikers have a trail conditions fail story. You know, that one time you forgot to check conditions before you headed out and things didn't go exactly according to plan? Mine is from a few years ago when I headed up to the Brothers Creek loop in April. I hadn't checked conditions and I expected no snow. I was wearing trail runners and capri tights. We ended up post holing through snow for a kilometer or so as my shins got scraped by sharp snow edges and my feet froze. Eventually we ended up in snow about 6 feet deep, where I promptly fell through a small snow bridge into an ankle deep creek. I was cold and a little bit wet, but uninjured. It was an unpleasant hike back to the car, but it could have been a lot worse. Search and Rescue gets called out nearly every weekend for someone who didn't check trail conditions. Don't let it be you.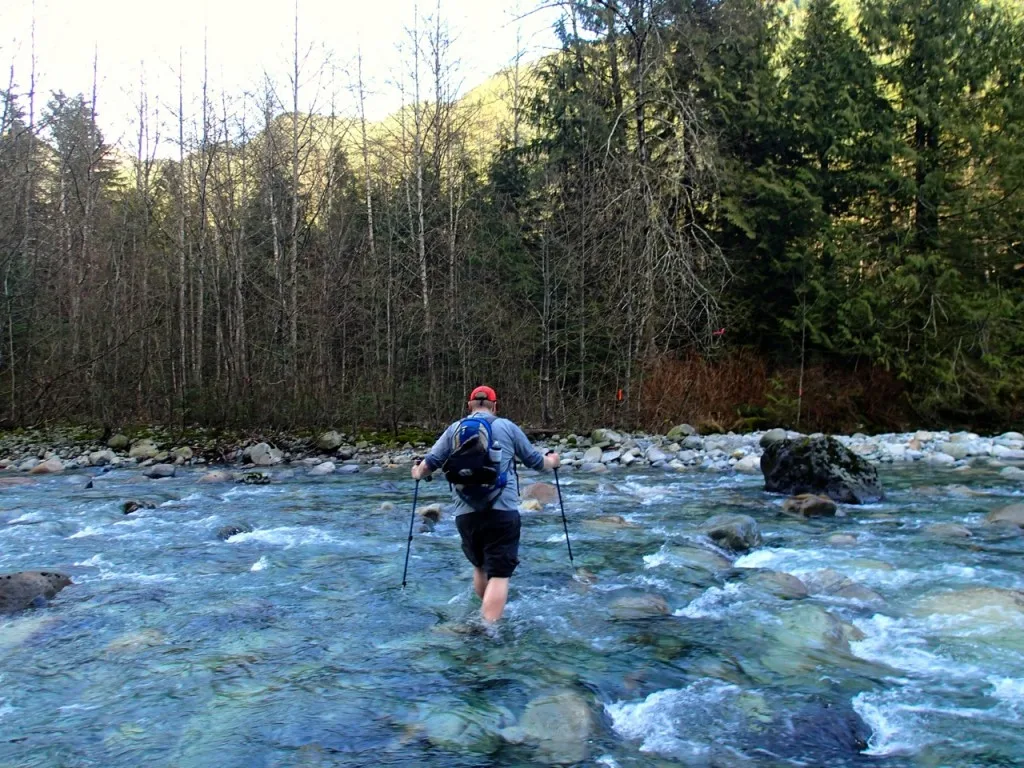 What Should You Do if You Can't Find Up to Date Trail Conditions?
If you are an inexperienced hiker, the best idea is to pick a different hike. If you want to try it anyway, go prepared with way more gear than you think you might need. Consider bringing gear for safe snow travel, such as crampons, ice axe, microspikes, trekking poles or snowshoes. Don't have this gear or know how to use it? Skip that hike for now.
Once you are on the trail (or even on the access road to the trail), be prepared to turn around if you face conditions that you aren't prepared for. Flooded trails, slippery snow, washed out bridges, blowdown trees obscuring the path and undrivable access roads are all good reasons to consider turning around. It's also a good idea to carry a trail map or guidebook with you so you can find another hike to do in the area if the one you picked doesn't work out.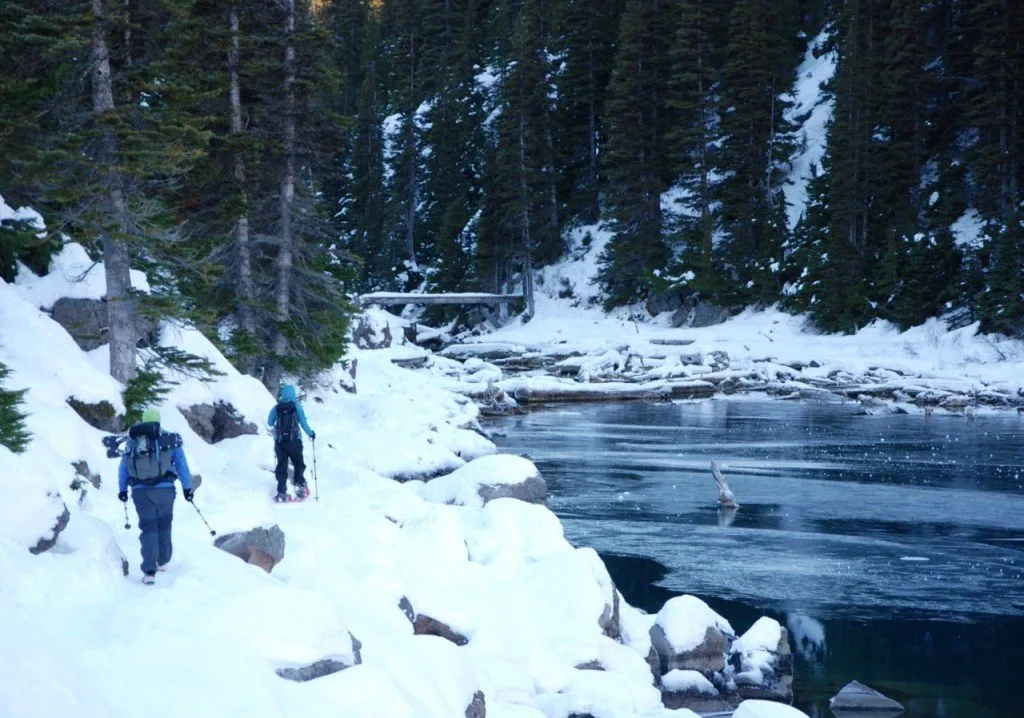 Where to Find Trail Conditions for Vancouver
Parks Websites
Many provincial and regional parks websites have a trail conditions section written by a park ranger. Some parks may update their conditions less frequently than others, but it's often worth looking anyway. If there is an up to date trail report, this information is often the most reliable trail conditions information you can find. You can find provincial parks conditions on the BC Parks website, and regional parks conditions on the Metro Vancouver Parks website.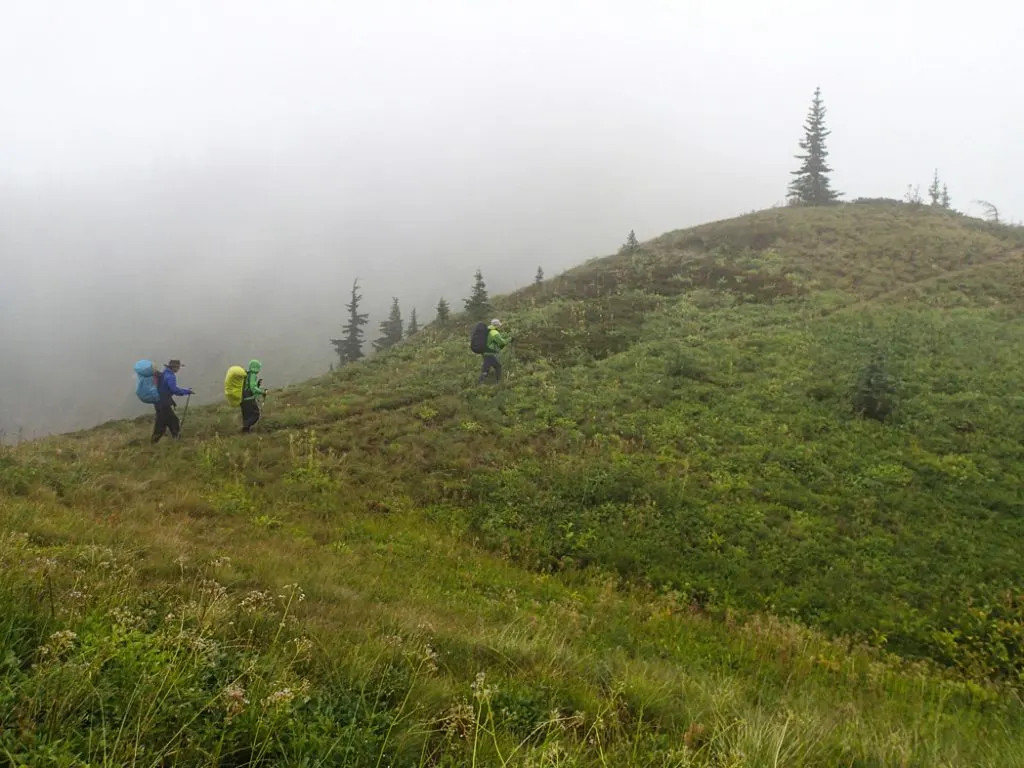 Web Cams
The best way to see what a trail is going to be like is to see it with your own eyes. There aren't any Vancouver trails with live webcams (that I know of!) but you can look at dozens of webcams in areas that are close to trails. Ski area webcams can be a great resource. As well, highway web cams such as the Drive BC highway cams can be quite helpful. When you look at these webcams take into account the elevation of the webcam and the elevation of your hike – if they aren't the similar it won't be helpful. For a full list of helpful ski and highway web cams (as well as lots of other good trip planning info), see Ashika Parsad's post All the Trip Planning Links You Will Ever Need on her blog.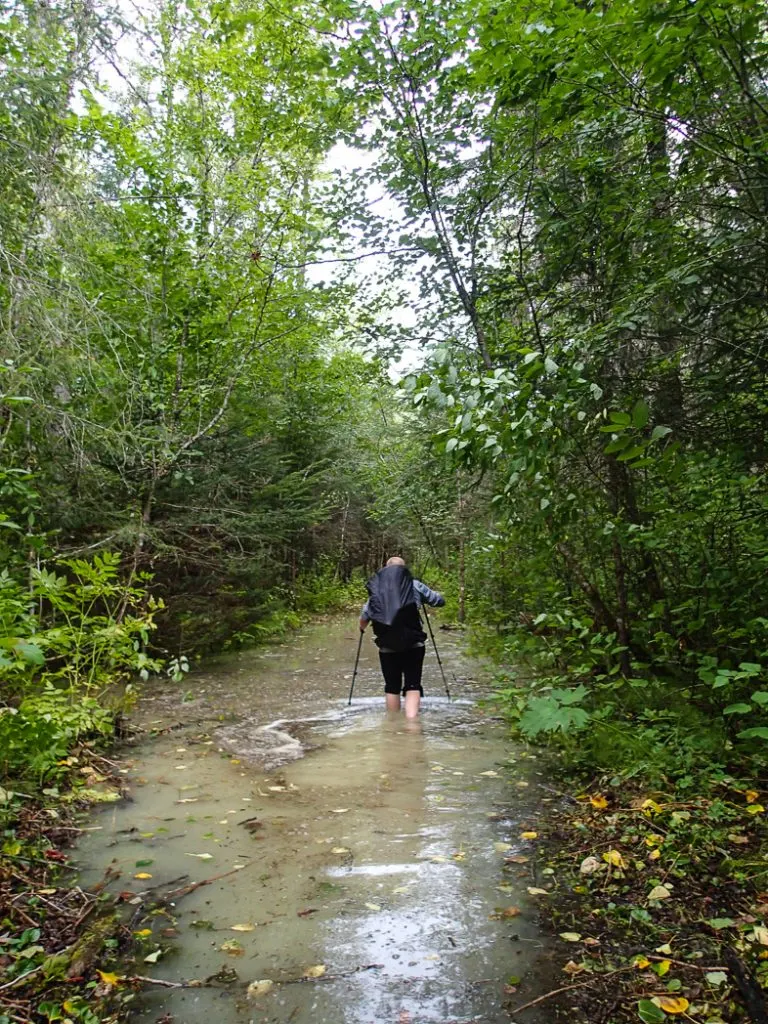 MountainConditions.com
This website has best quality info online… but it's too bad there isn't more of it. MountainConditions.com is a place for certified and trained mountain guides to post conditions reports. The website just launched last year so it doesn't have that many reports yet. (And also there just aren't that many guides to post reports compared to average Joe/Jane outdoors people.) The emphasis is more on mountaineering and skiing destinations, but their reports often contain useful information about approach trails, access roads and snow conditions. Use the map to zoom in the area you are heading to, then read through the reports. You never know, some of them might be useful. (There's also an iOS app if you are an iPhone user.)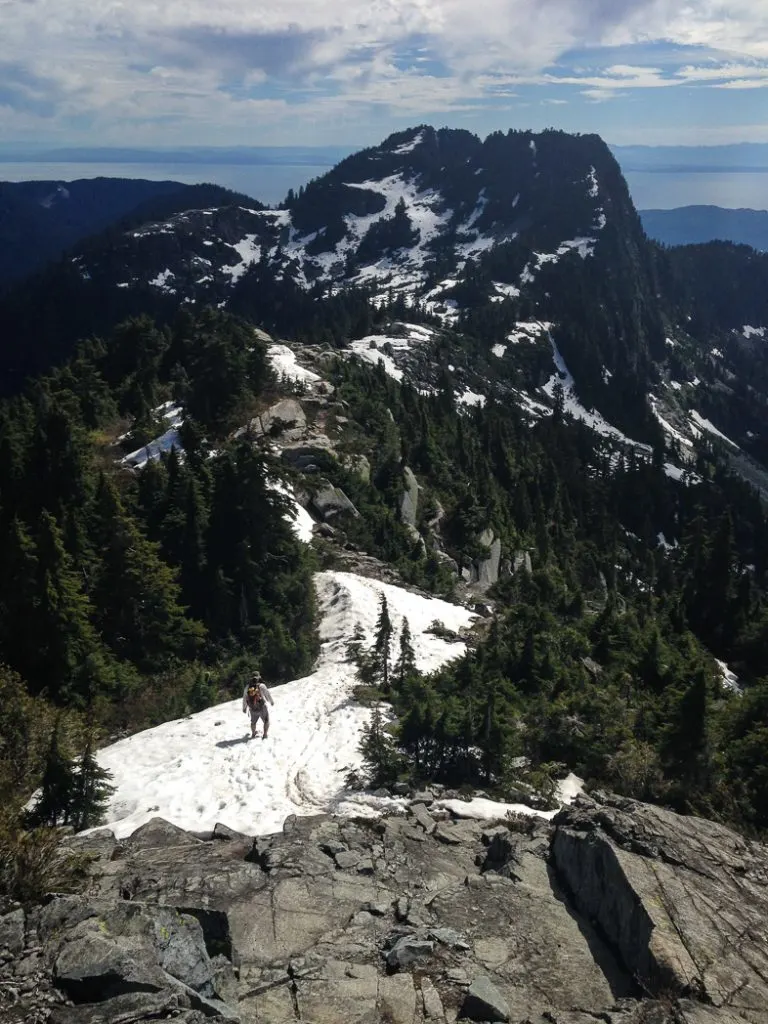 Trail Directory Websites
There are quite a few trail directory websites with trail stats and directions. A few of them also have options for hikers to leave comments with recent conditions info or reviews of the trail. The most popular locally based sites are Vancouver Trails and Outdoor Vancouver. You can also check other sites that serve all of North America such as Livetrails, All Trails and Trail Peak. My experience with these sites is that people do not leave comments with trail conditions updates very often, but occasionally there will be some good recent info.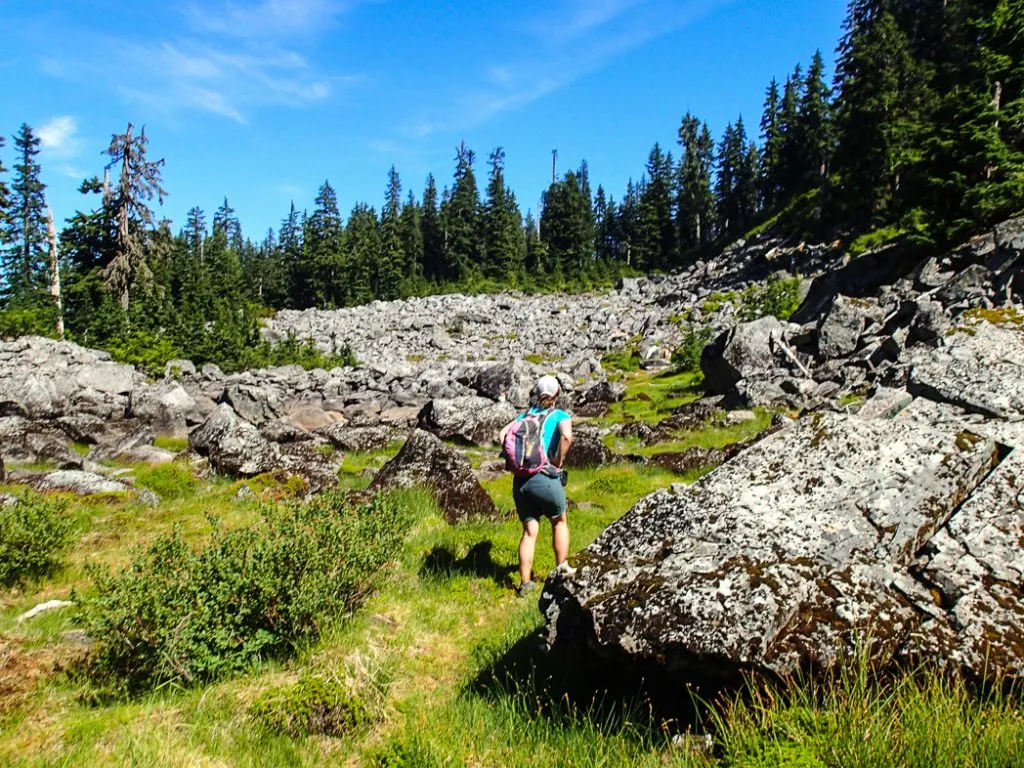 Instagram
You might be using Instagram to find hiking inspiration (so many beautiful little people in a big landscape posts). But I also find Instagram really helpful for checking trail conditions since it is so visual. Use the in-app search function to find the area you want to hike and be sure to check both the location tag and hashtag feeds. Be sure to check the date the photo was posted AND the caption to make sure you are looking at a current photo, not a throwback shot.
The Instagram community is quite friendly so if you see a recent photo from an area you want to hike, go ahead and post a comment asking for more info about trail conditions. You might get the best info that way, and make a new online friend. (And if you aren't following me already, what the heck? I thought we were friends! Come follow me on Instagram @happiestoutdoors.)
Facebook Groups
One of the best places to get information on trail conditions is from Facebook groups. There are tons of regional Facebook groups for hiking. They each have slightly different usage patterns, but in general people use them to ask for advice on where to hike, find trip partners, and post photos and conditions updates from recent hikes. Some of them are the online arm of an offline hiking club, but many of them are just virtual gatherings of people who want to chat about hiking. Before you add a post to a group, use the search bar on the left hand side to see if someone else has added info about that area recently. Some popular groups get dozens of messages each week asking how conditions are on popular hikes (think Mount Cheam and Joffre Lakes).
To find a local hiking group for your area, just search "[name of your city/region] hiking" on Facebook and filter by groups. Lots of results will usually come up. Here is a list of the Vancouver area Facebook hiking groups that are open to the public. Some are far more active than others.
General Groups
Wanderung Outdoor Recreation Society
CS Vancouver Hikers
Explore BC – for Outdoor Enthusiasts
iHike Vancouver
Backpacking in BC (Shameless, plug, I'm a moderator for this one)
Chilliwack BC Hiking Club
Whistler Hikes!
Hiking in Mission BC
Take a Hike! Vancouver
Fraser Valley Hiking Club
Women's specific groups
Outdoor Women – Sea to Sky
Female Hikers of BC
Squamish Adventure Chicks
Women Who Hike British Columbia
Skiing and Mountaineering Groups (helpful for snow conditions)
South Coast Touring
Chilliwack Mountaineering Club
ACC Vancouver
North Shore Dawn Patrol Advocacy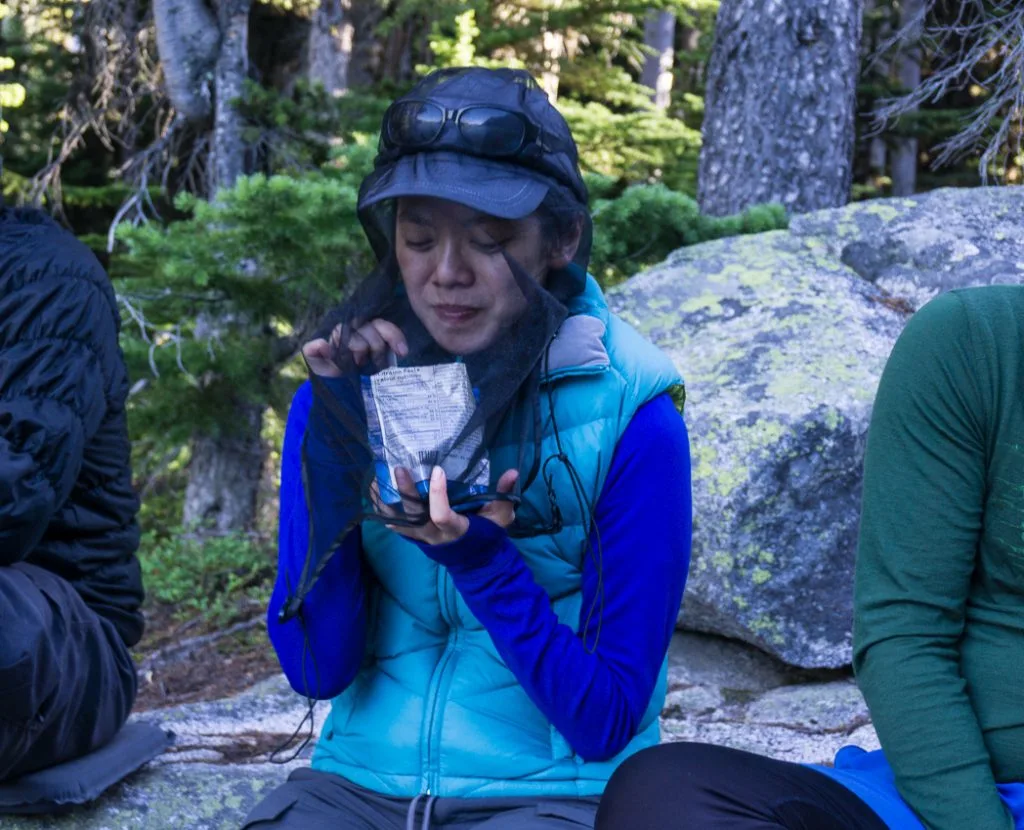 Online Forums
In the early days of the internet, online forums were THE place to meet likeminded people and chat about shared interests. Forums are not as popular anymore, but there are still a few dedicated hiking forums around that are worth checking for trail conditions.
Clubtread.com used to be the only place worth checking online for Vancouver-area hiking information. It's not nearly as busy as it used to be, but checking out the most recent threads will often help you find some helpful info about trail conditions. You might also want to consider starting a thread asking for info as the community there is often quick to give advice if asked.
There are couple other forums that may have trail conditions info for Vancouver, but they don't get as much traffic as Clubtread. Check out the Vancouver Hiking subReddit, and the BCMC's forum (you have to be a member to post but you can read most threads as a guest).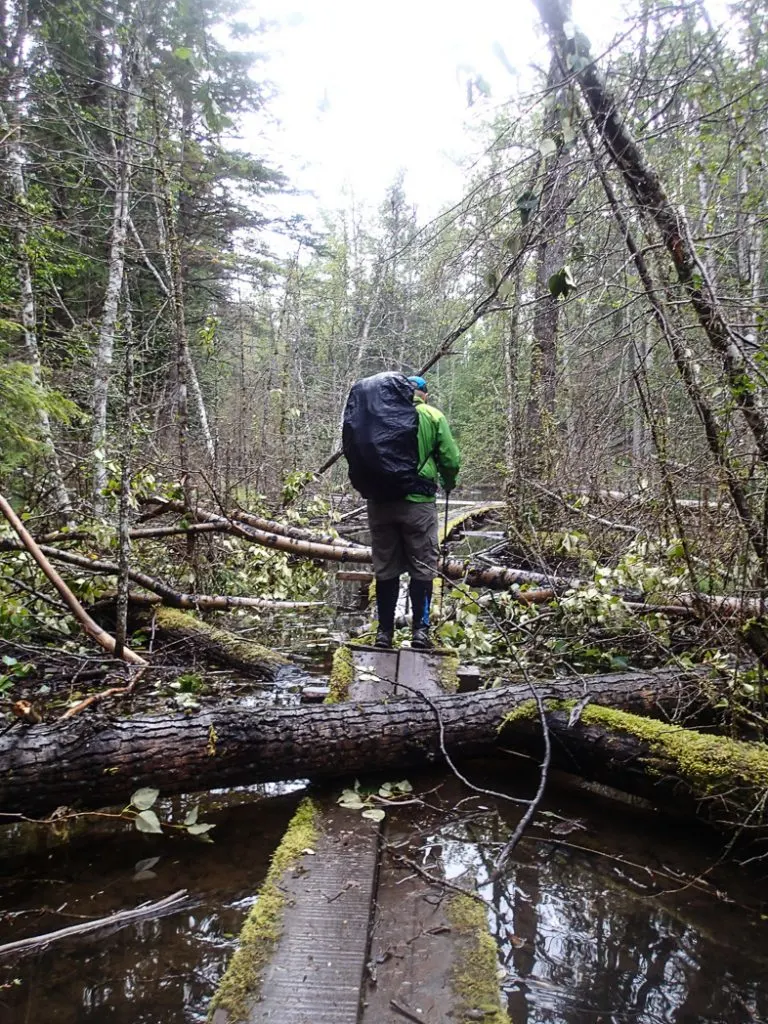 What's your favourite place to find good info on trail conditions for Vancouver? What's your worst trail conditions fail story? Tell me in the comments.
READ NEXT: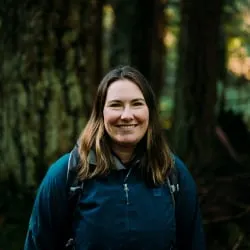 Latest posts by Taryn Eyton
(see all)