On multi-day hiking trips, having a comfortable backpack is pretty important. On my first ever backpacking trip (the West Coast Trail!) I used a borrowed backpack that was too big for me. The harness didn't fit, I got bruises on my shoulders and hips and the sternum strap rubbed my collarbone raw. No good! After that trip, I bought my first ever multi-day pack (and I've bought more over the years since then). My current favourite is my Boreas Lost Coast 60 (Women's Fit version). I've been using this pack for about 2 years and can't say enough good things about it. I'm often asked to recommend a backpack and this is the one I choose. Here's my complete and unbiased review so you can see if the Boreas Lost Coast 60 will work for you.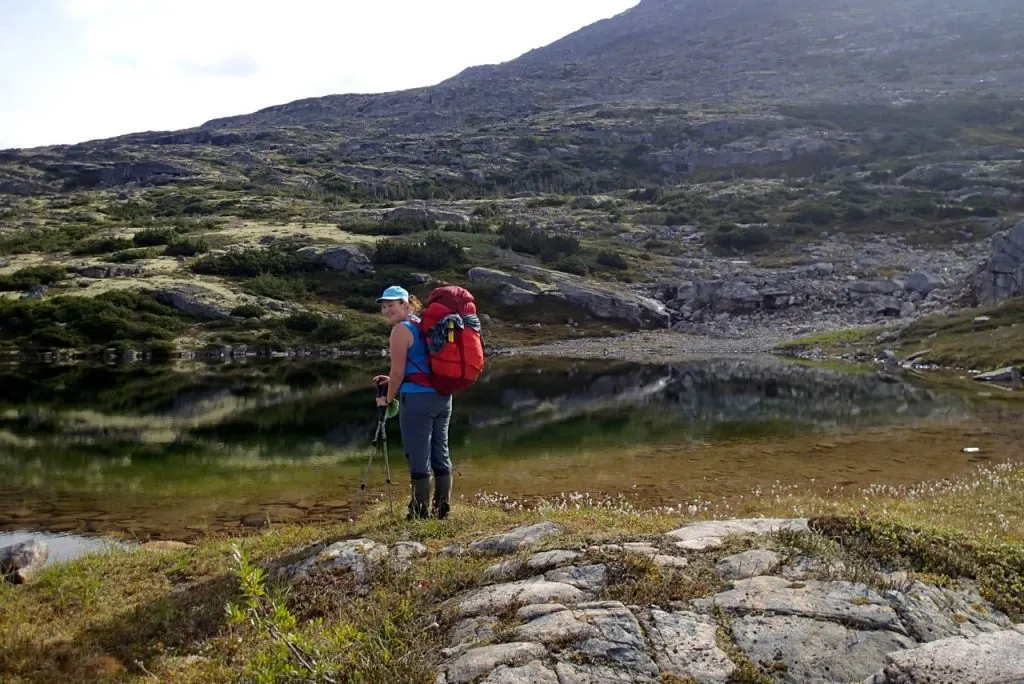 Specs:
Volume: 60L
The Boreas Lost Coast 60 holds 60L of gear (surprise!), which is a great size for multi-day trips or even overnighters in cold weather – it's not too big and not too small.
Weight: 1.48kg (women's); 1.52kg (men's)
The women's version weighs 1.48kg and the men's weighs 1.52kg. These aren't ultralight packs made of cuben fibre like the PCT thru-hikers carry, but they are light for a normal backpacking pack you can buy at your local outdoors store. (Many popular models of the same size from Osprey, Deuter and Gregory often weigh 2kg or even 2.5kg.) I chose to buy a lighter pack since if you hike with a lighter load, you will have more energy and be less fatigued (and every last gram cut helps).
Price: ~$240 CAD/~$210 USD
This pack sells for about $240 CAD or about $210 USD. That's actually pretty cheap compared to the typical $300-$450 that other high-end packs go for.
About Boreas
You may not have heard of Boreas. They are a smaller company based out of San Francisco and have only been around for a few years. So far they just make packs and tents and their design aesthetic is pretty distinctive: clean lines, bright colours, and geometric shapes. Their stuff just looks cool, and doesn't look like any other brand's products. In my experience, their packs are also really purposefully designed; they truly are a balance of form and function. While they may have started out super small, they are now a bit more mainstream and can be found in big outdoor retailers like MEC.
Harness and Carrying Comfort
The hip belt, back panel, and shoulder straps on the Boreas Lost Coast 60 are padded with die-cut foam that has a zigzag structure. I find that the ridge zigzag shape and the die-cut holes really help to ventilate – if the wind is blowing sideways I can feel it on my back. The foam and the mesh overlay over top of the foam also don't absorb any sweat. On other backpacks that I've used there is usually a fabric layer over the foam that gets saturated with sweat so when you put your backpack back on after taking a break, you have to deal with a cold, wet unpleasant back panel. Yuck. I haven't had that problem with the Boreas Lost Coast 60, and I sweat a lot!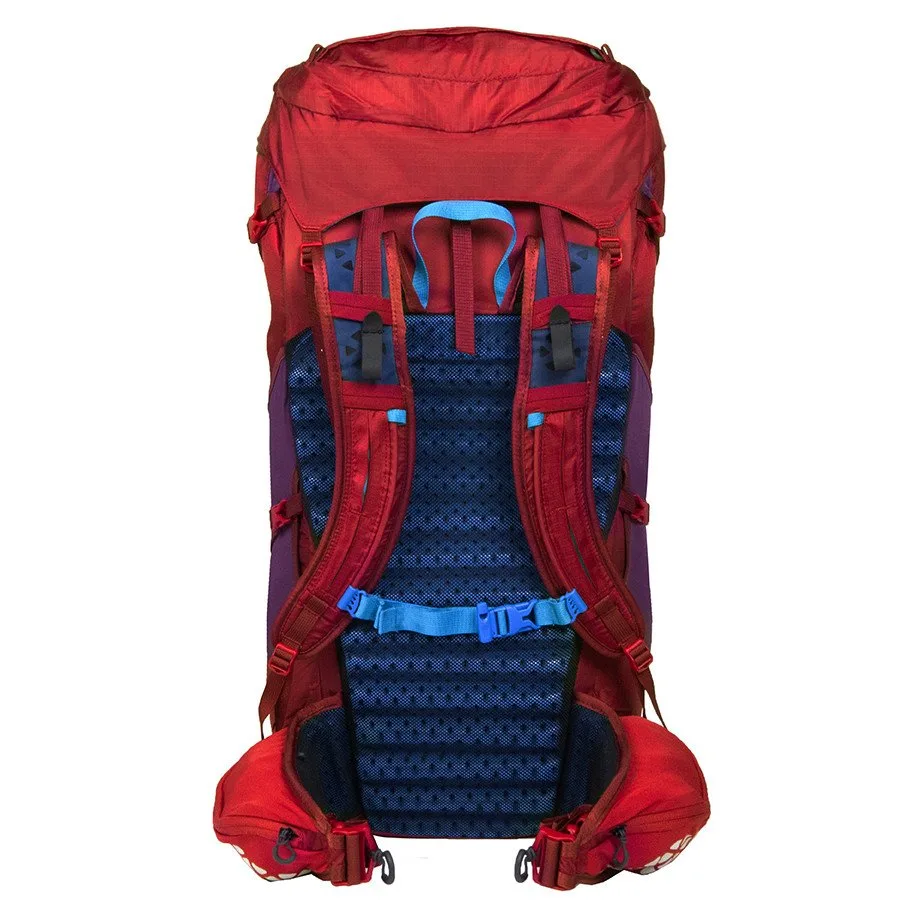 However, the padded and harness support used in this backpack are on the thinner side, as this pack is intended to carry lighter loads. It's a lightweight pack and the assumption is that you'll be carrying lightweight gear as well. If I load the Boreas Lost Coast 60 up with a lot of extra gear, multiple days of food, or a bear canister, I find that the harness is not nearly as comfortable, especially on the shoulders. If I'm careful to pack the load with heavier items in the center, not near the top, it does a little better but it's still not as comfortable as packs with more robust carrying systems.
The height of the back panel isn't adjustable but it does come in three back lengths so it will fit most people. The women's version has shoulder straps and a hip belt that are shaped to fit a woman's curves and set closer together. I've tried quite a few women's packs and this one does fit my body well.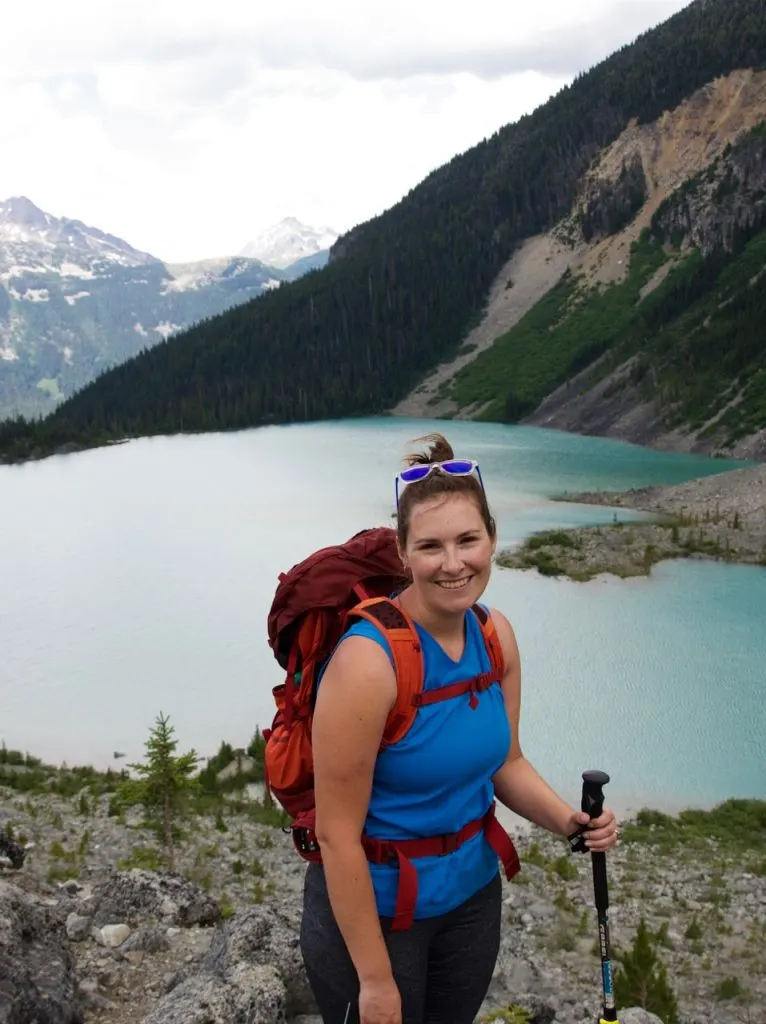 Pockets
One of the things that adds weight to most backpacks is a plethora of pockets, attachments and other features you will seldom need. The Boreas Lost Coast 60 doesn't cut out pockets altogether, it just organizes them in a smart way. The large main compartment closes with a simple single drawcord – there is no rope strap or top strap and no huge expansion collar with a secondary drawcord. The main compartment has an internal hydration sleeve, but otherwise, it's just one big compartment. I like this approach since I organize my gear with stuff sacks or just jam it into my pack. And I actually don't use the internal hydration sleeve since (like on pretty much every backpacking pack on the market) it's impossible to get your reservoir in or out of your pack without unpacking a lot of gear. Instead, I use the hydration sleeve to store my eReader and wallet – items I will only use in camp and want to keep protected and dry.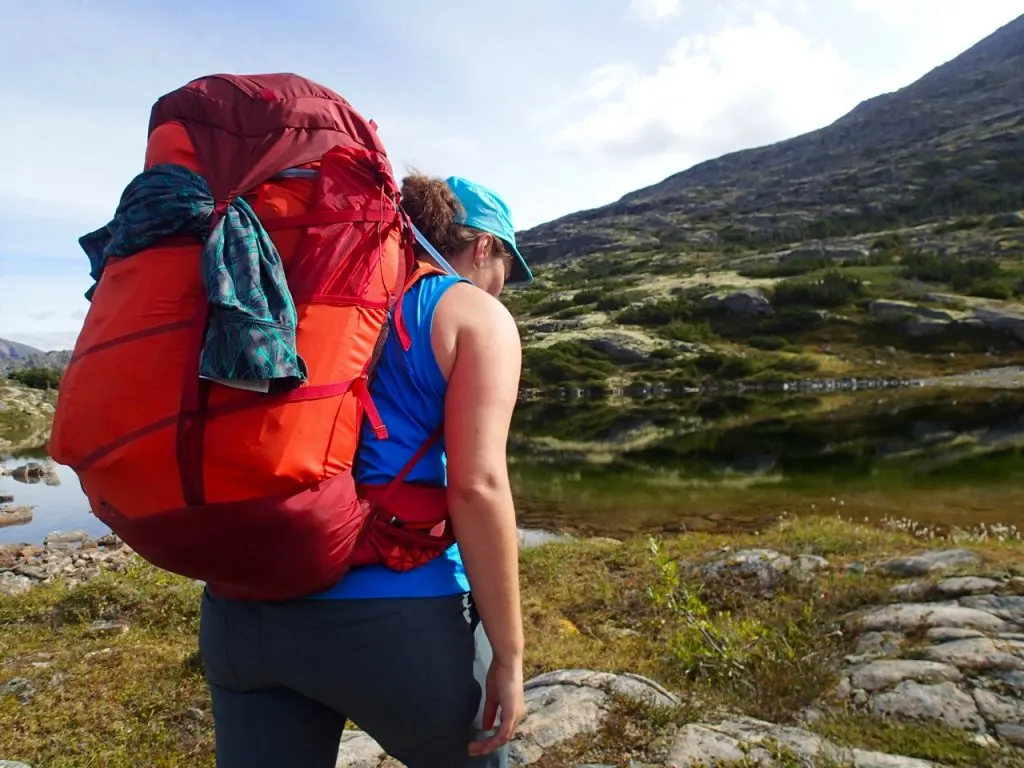 The outside of the pack has three stretch pockets – two narrow ones on the sides and a large kangaroo style one on the front. This fabric feels a bit flimsy but I've scraped my pack along plenty of rocks and trees along the way it is still holding up fine. The side pockets are stretchy enough to hold water bottles (even fat 1L Nalgene bottles) but I typically use them to hold tent poles, flipflops, and bear spray. The back kangaroo pocket stretches quite a bit and is great for holding a jacket or other layer that you put on or take off frequently. I actually use mine to hold my hydration system and just run the hose under the lid to my shoulder strap.
There are also three pockets in the lid of the Boreas Lost Coast 60. Two of them are accessed from the top of the lid (one is bigger than the other) and there is also a flat mesh zippered pocket under the lid. I find the lid pockets are big enough to carry lots of small essentials that I want easy access to such as a headlamp, knife, warm hat, sunglasses, snacks and lots more. The flat pocket on the underside of the lid is great for storing your hiking permit, map, and compass (unless you need to navigate often, in which case you'll need them in your hands).
One of my favourite features are the large hip pockets. They are made of a slightly stretchy material and have a contoured shape that doesn't get in the way of my arms, yet is large enough to hold a big point and shoot camera or my iPhone 6. Keeping my camera, snacks and SPF lip balm in easy reach is a big plus for me and I hate packs that don't have hip belt pockets.
Other features:
The exterior of the Boreas Lost Coast 60 has a clean, uncluttered look with few straps and attachment points. However, it does have side compression straps, tuck away loops to hold your trekking poles or ice axe, as well as dual tuck away daisy chains. The aim of this pack is to stay lightweight so I think Boreas doesn't want users to attach a yard sale's worth of items to the outside (and I rarely attach anything to the outside). If you like to lash your tent, sleeping pad or other gear to the outside, you may want to add your own straps to the daisy chain, or perhaps shop for a bag with more attachment points.
As mentioned, the pack is hydration compatible with a dedicated sleeve in the main compartment. There is also a hose port in the spindrift collar and elastic loops on both shoulder straps for holding your hose in place. Like I said earlier, I put my reservoir in the rear stretch kangaroo pocket, route the hose over the top, then slip it into the elastic shoulder strap keepers. It's not perfect but it works fine.
The main fabric of the Boreas Lost Coast 60 feels pretty durable while also being fairly lightweight. It is also fairly water resistant but it certainly isn't waterproof. Boreas has addressed that issue by including a custom sized rain cover. The rain cover packs up into an integrated stuff sack that is about the size of a small apple so it's easy to stow. It is custom sized for the Boreas pack so it has a curved cut that means it fits snugly and won't flap around. It also has two slots in the bottom to allow the hip belt to come through – this is a big improvement over the traditional style of pack cover that often doesn't provide that much coverage on the bottom since the hip belt gets in the way. Having extra coverage on the bottom means putting your pack down on wet ground is never a problem. The cover has an elastic edge binding, but no drawcord or side straps to hold it in place. In my experience the custom fit of the pack cover means it doesn't really need any extra straps or adjustments – it stays in place just fine.
The only complaint I have about the pack cover is that sometimes the custom fit is a bit too tight. If you pack is overstuffed (particularly if you have overfilled the top collar and the lid is riding high) or if you have stuff strapped to the outside your pack, you won't be able to get the pack cover on, or you will find that it doesn't provide complete coverage. When I have my side pockets totally stuffed I find that the rain cover doesn't reach all the way around the sides of the pack and leaves an inch or two of exposed fabric.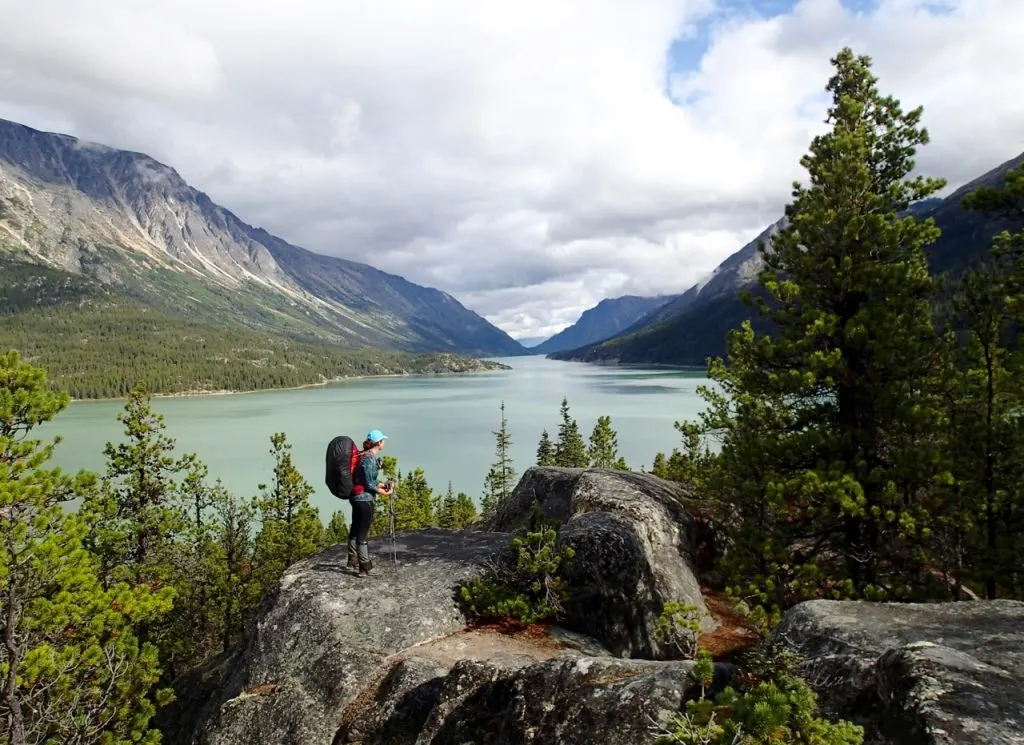 The Boreas Lost Coast 60 is already fairly simple and streamlined so it doesn't have many parts that can be stripped off to save weight or be more compact. However, the lid and interior plastic frame sheet are both fully removable. I've used the pack as a day pack and found that it doesn't seem too big or bulky, even with a small load so I haven't bothered to remove either of those things.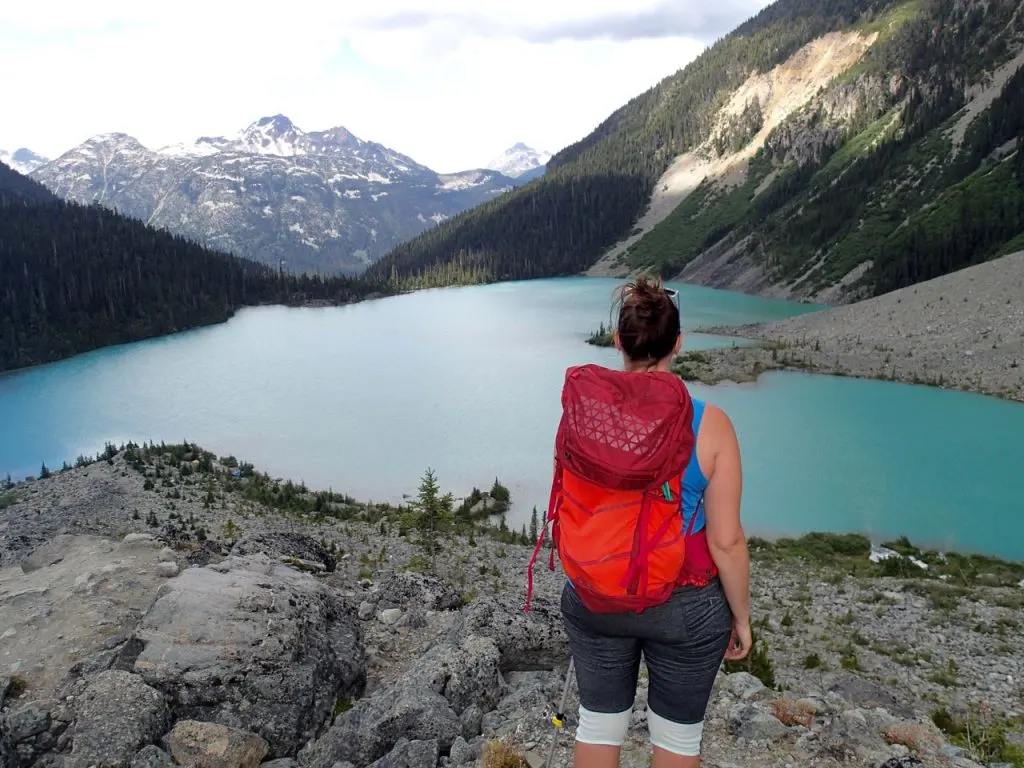 The TL; DR
Pros: Lightweight, clean design, easy to use organization, zigzag foam harness vents well, big hipbelt pockets, reasonable price.
Cons: Does not carry heavy loads well, rain cover fit can be a bit too tight.
Disclaimer: I purchased this pack with my own funds and have no affiliation with Boreas. I received no compensation for this post and all opinions are my own. I actually just love this pack a lot.
What backpack do you use for multi-day or overnight trips? What do you like and dislike about it? Tell me in the comments since I love to chat about gear.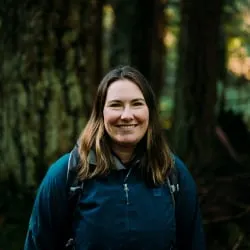 Latest posts by Taryn Eyton
(see all)