A Quick Note: This article was originally published in August 2016. The aim of this post was to shock people in order to raise awareness. I know it's an uncomfortable post to read and that many hikers and campers might feel a bit confronted since they don't engage in the kind of behaviour discussed here. However, there are lots of hikers and campers who aren't aware of bear safety best practices or choose to disregard them. Those are the people I'm trying to reach. I'm hoping that with more information and education, everyone can enjoy wild places and co-exist with the natural environment.
Dear Garibaldi Lake Hikers and Campers:
Yesterday, we killed a bear.
We have been coming up to the lake for weeks this summer. We leave trash beside the lake and on the trail. We drop food on the ground and leave it there. We cook in our campsites. We leave spills on the picnic tables. We abandon leftover food and garbage in the kitchen shelters. We sleep with food and toiletries in our tents. We leave our backpacks and snacks unattended while we take photos.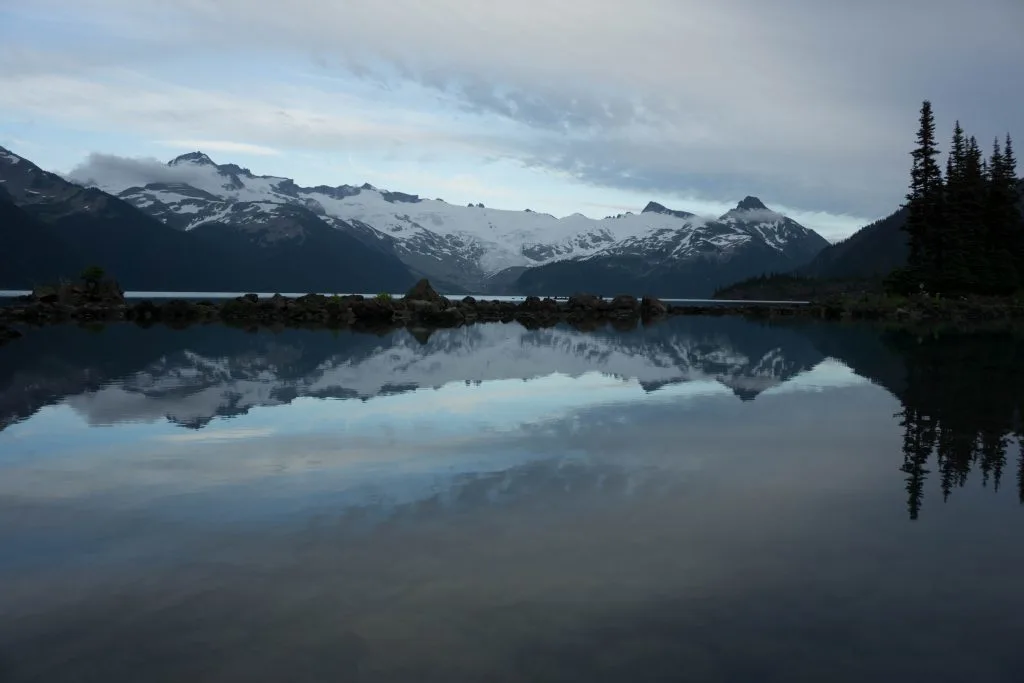 A couple weeks ago a juvenile bear wandered into the Garibaldi Lake campground. It was hungry and alone, likely spending its first season without Mom. The bear was scared of the people in the campground, but it smelled our garbage, our dropped food, our careless mess and it couldn't resist. The rangers chased the bear away, put up signs warning there was a bear in the area and tried to talk to us about cleaning up, not cooking in our campsite, and storing our food in the shelters.
But we didn't listen. We kept making a mess. We kept leaving our garbage on the ground and in the shelter. We kept cooking in our campsite. We kept storing food in our tents and in our backpacks. And the bear still couldn't resist. It was hungry and alone. And it kept coming back.
Last Saturday was a beautiful sunny summer day at Garibaldi Lake. There were hundreds of day hikers and backpackers at the campground enjoying the view, taking photos, and eating lunch. And in the afternoon, despite all those people, the bear could not resist coming through the campground to look for something to eat. The bear was no longer scared of people.
The rangers chased the bear away again but they knew it would be back. The bear had learned that we weren't scary and that we would continue to leave food and garbage out for it. Eventually, the bear might have attacked a hiker or ripped open a tent with sleeping campers inside. The rangers knew they only had one option: The bear was sentenced to death. And on Sunday morning a BC Conservation Officer flew into the campground by helicopter.
We killed that bear. Maybe we thought we were just on a camping trip or going for a hike. But in the process, we also killed a bear.
If you don't want to kill any more bears, please read up on bear safety.
BC Parks Bear Safety Guidelines
Parks Canada Camping in Bear Country Guidelines
I've also written a post that summarizes bear safety guidelines for hikers, car campers and backpackers.
In memory of this lonely and hungry little bear, please consider sharing this post with your fellow hikers using the social media share buttons below. Let's get the word out about bear safety.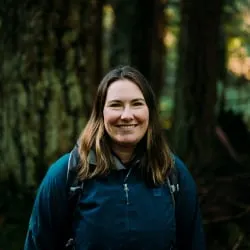 Latest posts by Taryn Eyton
(see all)