If you follow me on Instagram or Facebook you'll know that in August and September my husband Greg and I went on a 25 day road trip from our home in Vancouver up through Northern BC to the Yukon and a little tiny bit of Alaska. Lots of people have asked me what my favourite part was or how it went or what we did. It was an incredible trip and I'll share more details in future posts, but for now here's the quick and dirty recap, by the numbers.
Days on the Road: 25 days/24 nights
Kilometers Driven: 8383.8
Days it Didn't Rain (or Snow) at All: 4 (we think)
Nights Spent in a Tent: 18 (3 nights in the backcountry, the rest in campgrounds)
Nights Spent in our Truck: Just 1 (We thought we had our truck converted into a great sleep/cargo solution but it turns out the tent is easier to deal with).
Nights Spent in Hotels: 4
Nights Spent in an oTENTik: 1 (super fun!)
Number of Hot Springs Visited: 4
Hikes Completed: 21
Kilometers Hiked: About 131ish
National Parks Visited: 6 Canadian and 1 American
Provincial Parks Visited: 7
Territorial Parks: 3
State Parks Visited: 1
Number of Guided and Interpretive Walks Taken in One Day in Dawson, YT: 5
Photos and Videos Taken: Several thousand
Showers Taken: Just 4 (gross!)
I've also put together a clickable map with the highlights of our trip. it has our route mapped out along with all the places we camped, hikes we completed, hotsprings we soaked in as well as some of our favourite places to eat.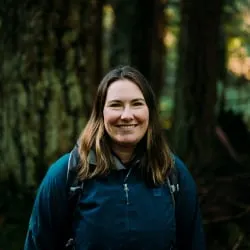 Latest posts by Taryn Eyton
(see all)