If you follow me on Instagram you'll know that I just got back from an amazing road trip to Northern BC, the Yukon, Alaska and the Rocky Mountains. We drove 8,000+ kilometers in 25 days! (That's over 5000 miles if you speak American!) I've also road-tripped around Iceland, driven across Canada twice, done a road trip down to Northern California and Oregon and even driven to Utah for a long weekend. So what I'm saying is… I know how to road-trip. Here are my top road trip tips for surviving a camping and hiking road trip, and hopefully having lots of fun along the way.
Prepare Your Car
Our beloved Adventuremobile is 10 years old and still going strong but we made sure to go for a tune-up before we left home. We also bought a BCAA membership and strapped an extra gas can to the roof along with some extra water. Our usual backroad emergency supplies came along too include a tow strap, jumper cables, a full sized spare tire, an axe and some basic tools. Thankfully we've never needed any of it!
Have a Flexible Itinerary
It's helpful to have a flexible itinerary so if its raining you can just go somewhere else. This strategy has allowed us to stay in a place longer than we thought we'd want to or leave earlier than we planned. We make few (if any) reservations before we leave home and make bookings from the road a couple days in advance or just hope that campgrounds or hotels have room when we show up. We're also prepared to just sleep in our truck on a backroad if we can't find a campground for the night.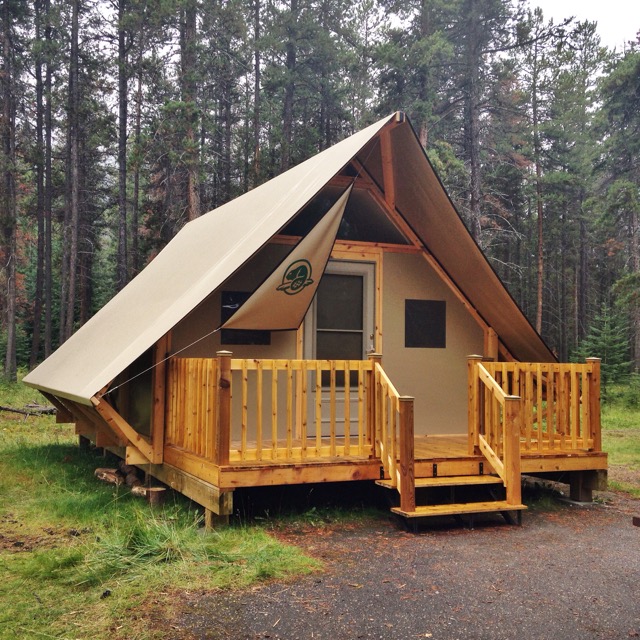 Have a place for everything
For road trips we store pretty much everything in rubbermaid totes. We have a dedicated tote for kitchen gear, one for sleeping gear, one for electronics, one for emergency supplies, and so on.
On this trip we also borrowed a roof box from friends. The roof box gave us a bit of extra storage, which was great. The real advantage of the roof box was that we could store stinky stuff (like dirty clothes and hiking boots) without our truck taking on that signature road trip funky smell.
Another thing we found really helpful is to use the cubbies, pockets and console of the truck to have designated spaces for items we used often and wanted close at hand while we were driving such as maps, charging cables, and sunglasses. We also had a place for stuff we often wanted to grab as we were getting out of the truck like rain jackets, headlamps and cameras.
Plan Your Wardrobe
Obviously you should pack for the climate you are travelling in, but there are few items I always bring no matter what: a bathing suit (for beaches, hot springs or hotel pools), flip-flops (for gross campground shower stalls), a lightweight puffy jacket and a rain jacket. If you are travelling to the north or to the mountains (or both!) bring more warm clothes than you think you'll need – you're travelling by car so you have the room. I brought doubles of some things like long johns and warm jackets so I could double up (and I needed to!)
Bring Good Maps and Guidebooks
You won't always have good cell service to check the internet and the free maps and brochures you pick up along the way can be too basic, so I always pack my own maps and guidebooks. I like ones that don't just show major highways and towns but also point out rest stops and picnic areas (with bathrooms!), campgrounds, viewpoints and trailheads. For our trip we used the Backroad Mapbooks series for BC and the Rockies and The Milepost for Yukon and Alaska since it had info on where to find gas and other services in remote areas. (Don't head north without The Milepost!)
Make Your Campsite Home
We brought pillows from our bed and a lightweight camping duvet to supplement our usual backpacking sleep system inside our tent to make it extra warm and comfortable. Our hammock came along, as did camp chairs and bum pads for a variety of seating options. And don't forget a tarp and lots of cord to rig it with – your campsite won't feel like home if you don't have a roof over your head.
Keep Yourself Entertained on Long Driving Days
Even if you love your road trip crew, long days in the car can drive you crazy. Of course we listen to music but I find that podcasts and audiobooks really help the time go by faster. The podcasts we really enjoyed this trip were: This American Life, The Vinyl Cafe and Under The Influence. We also loved the two audiobooks: The Mushroom Hunters: On the Trail of an Underground America by Langdon Cook and Dead Wake: The Last Crossing of the Lusitania by Erik Larson.
Every road trip we play the same game while we drive: we try to spot as many licence plates from different states and provinces as possible and track them in a list. This trip we even spotted some plates from a couple of European countries!
Eat Well
When you're on a road trip it can be easy and tempting to eat all kinds of junk food at gas stations or drive throughs and while we do eat some junk for sure, we also made an effort to eat well. We brought a stocked pantry of easy car camping meal staples from home like pasta, pesto, rice, curry paste etc. that we supplemented with fresh vegetables and meat when we had access to grocery stores. Most days we made ourselves sandwiches for lunch. We also brought lots of granola bars, energy bars and trail mix and tried to buy fruit when we could. (But full disclosure, we did make both hotdogs and KD (Kraft mac n' cheese) as camp dinners!)
We also tried to take a minute to use Yelp or Trip Advisor to find local cafes, restaurants and brew pubs to visit in towns instead of eating at chains. Some of our Yukon favourites were Alchemy Cafe in Dawson, Klondike Kate's in Dawson, (try the poutine!), and The Village Bakery in Haines Junction (Friday night is salmon bake night!). In Northern BC we liked Baked Cafe in Dawson Creek and Toastworks Toaster Museum Cafe in Stewart In Alaska you can't miss Red Onion Saloon in Skagway (order pizza), and in the Rockies the Jasper Brewing Company in Jasper was our pick.
What are your Road Trip Tips? What did I miss?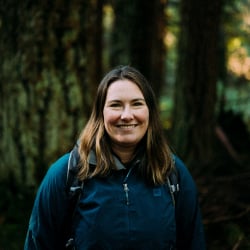 Latest posts by Taryn Eyton
(see all)